Roger Moore: The Best of His Bond Suits
The team at King & Allen were very sad to hear that Roger Moore, the actor who played James Bond for the longest, has died at the age of 89.
Whilst many Bond enthusiasts don't consider Moore's style as Bond to be the most classic, there is no doubt that his suits were very interesting. He was never afraid of wearing something a little "trendy", which resulted in some of the most fashion-forward, and therefore dated, suits in the Bond series (Safari suits and flared trousers, anyone?)
However, amongst those retro pieces are some real gems. In today's blog post, we will be sharing our personal favourites from the suits Roger Moore wore as James Bond.
Roger Moore's Best Suits as James Bond
Midnight Blue Dinner Suit
Moore wears a classic midnight blue dinner suit with a double-breasted jacket. It has a 6×2 fastening, which means that the jacket shows 6 buttons, but only 2 of them are functioning. It has wide peak lapels, which is perfect for a double-breasted jacket, despite being somewhat a 70s detail.
Checked Sports Jacket
We are a huge fan of this lightweight sports jacket. The check is bold, but the subtle colour palette keeps it looking classic. The simple styling of this jacket means that it is just as wearable today as it was back then: two button fastening, double vents and notch lapels. Take a look at those roped shoulders – a beautiful detail.
Tweed Hunting Suit
Roger Moore wears a classic hunting suit in brown Donegal tweed. The style is traditional, aside from the ever-present wide lapels. The hip pockets are slanted with an additional ticket pocket. Take note of the breast pocket – that, too, features a flap, which is a sporting detail rarely seen today.
Grey Silk Suit
This is one of our personal favourites worn by Moore. Whilst there are elements that are "of its time", it would make a beautiful suit for a summer wedding even today. The cloth is exceptional, woven from a pale grey, silk/wool blend, featuring slubs of texture. The jacket features flared linked cuffs, which looks like a one button cuff, but is connected by a "cufflink" of two buttons. Very unusual!
Ivory, Linen Dinner Jacket
This is how to wear a dinner jacket in hot climates. Made from ivory linen, it kept Roger Moore cool in the heat of India. With a one button fastening and narrower peak lapels than he usually wears, it looks quite contemporary. The buttons are made from white mother of pearl, which makes this dinner jacket look even more special.
Flannel Chalkstripe Suit
This is the most corporate suit of the bunch, made from mid-grey flannel with a chalk stripe. As every double-breasted should, it has peak lapels, although these are particularly wide. The jacket is double-breasted with a 6×2 fastening. The wrap on the jacket is narrower than usual in order to make Moore appear slimmer.
Are you a Bond enthusiast?
We can tailor you your very own Bond suit. Just email us with a photograph of the suit you'd like us to replicate and we can book you in for an initial consultation with one of our tailoring consultants.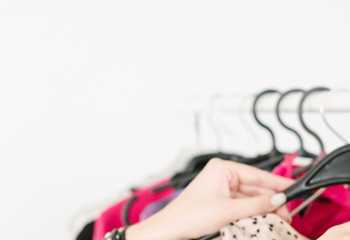 02 April 2020
As the world grapples with the Coronavirus pandemic, millions of people are being asked to work from home. For those unfamiliar with remote working, this has come of a bit of a shock to the system. With psychologists and pundits alike advocating the importance of routine to remain grounded amidst the chaos...
Style Tips & Advice
King & Allen News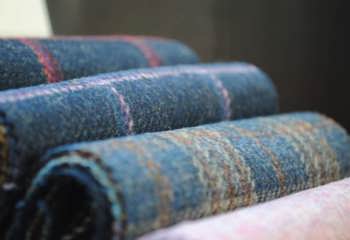 09 March 2020
As you may know, King & Allen have a great relationship with our favourite cloth merchant, Holland & Sherry. They are the world-renowned supplier of some of the finest, most luxurious cloths available. And this Spring, you could benefit from our Spring Cloth Offer, which we are running in conjunction with Holland & Sherry.
Style Tips & Advice
King & Allen News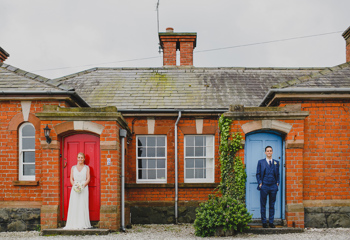 06 March 2020
We've picked out a wedding for each season, with top tips on what to wear on the big day, along with a little something to give your celebrations that extra edge.
Style Tips & Advice
Weddings
Country Style