An Unexpected Style Icon: The Best of Prince Philip's Suits
Today is the 96th birthday of Prince Philip, Duke of Edinburgh, who is the oldest male member of the British royal family in history. It is well known that he is not a fan of birthdays – he sent this rather funny message to someone who shared his birthday last year – however, it seems only right to make him our icon of the month.
Despite being a regular on GQ's best-dressed men of the year list, Prince Philip is not a style icon in the obvious sense. In fact, his style is rarely eye-catching. As the Queen's consort, it is important that he doesn't attract attention away from her, yet he is always impeccably dressed.
Prince Philip has been a regular on Savile Row for decades, championing the tradition and heritage of British tailoring. His suits are classic, elegant and understated, often in plain blue cloth and a simple single-breasted style. Comfort is of huge importance, allowing him to move freely as he went about his royal duties, which he retired from last month.
The suits he wears are the epitome of classic, British style. Here are some of our favourites…
Prince Philip's Suits: Happy birthday to an unexpected style icon!
White Tie
Prince Philip looks incredibly smart in his full regalia. He is dressed according to white tie guidelines, also known as full evening dress. Notice how the waistcoat doesn't extend beneath the front of the tailcoat – this length is exactly how it should be worn.
Navy Two-Piece Suit
This is a beautiful suit – simple and elegant. The jacket has wide notch lapels and appears to have a higher top-button position than usual. It could be a three button jacket, however, he rarely wears that style of jacket. We think it could be a two button jacket with a high roll instead, which he has been known to wear – a lovely bespoke detail rarely seen on off-the-peg suits.
Light Navy Suit
As an older gentleman, this lighter, warmer shade of navy is very flattering on his skin tone. Again, the style is classic and understated, accessorised with a white shirt and pocket square and a subtly patterned blue tie. The sleeve length looks quite long to us, however, this is undoubtedly his preference – he rarely shows the cuff of his shirt these days.
Country Separates
Pictured here in 1947, a young Philip wears a heavy tweed jacket with a pair of flannel trousers. The cut of the jacket is superb – roped shoulders, notch lapels, two buttons to fasten… This would look just as stylish in your wardrobe now as it did back then.
Morning Suit
This is an impeccable example of how a morning suit should be worn. Tailored from black worsted wool, the jacket fastens with one button and has a curved cutaway front that falls behind the knees. The waistcoat is a little darker than is often worn in morning dress but looks perfectly formal, particularly next to that raspberry tie.
Navy Uniform
This photo shows Princess Elizabeth and Prince Philip on their honeymoon in Malta, 1947. He was stationed there with the Royal Navy. The uniform is incredibly smart in heavy wool with brass buttons. Look how wide his trousers are! The weight of the cloth makes them hang beautifully.
Classic Bespoke Suits for the Modern Gentleman
Did you know that some of the suits that Prince Philip wears now are over 40 years old?
Our bespoke suits are made to last. With proper care and attention, your suit will look just as fresh in ten years time as it did the first day you put it on.
Book a free consultation today and your personal tailoring consultant will guide you through the process with no obligation to buy.
27 June 2019
Music and fashion have always been inextricably linked, with many catwalk collections drawing inspiration from rock and pop stars over the years. Here, we take a look at four of our favourite music legends, each with their own signature style, but all of whom really knew how to rock a suit.
Style Tips & Advice
Celebrity Style
Style History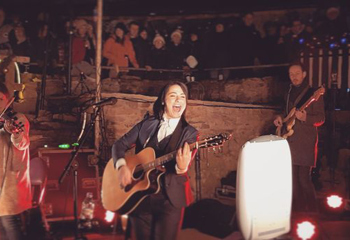 27 June 2019
June is Pride month. A chance to reflect on the strides made towards achieving equality and to acknowledge that there is still a way to go, as well as a time to celebrate the breadth and diversity of the LGBTQ+ community.
Style Tips & Advice
Celebrity Style
Style History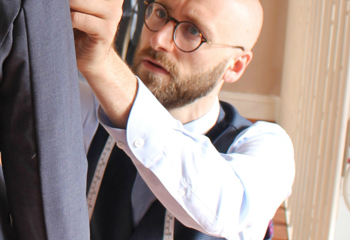 25 June 2019
When it comes to bodies, there's no such thing as a standard shape or size. Sure, plenty of us might have long legs or broad shoulders, but ultimately your proportions are unique to you. Is it any wonder, then, that so many people are left disappointed with the final fit when they choose an off-the-peg suit?
Style Tips & Advice