Prince Harrys Style. 6 of our Favourite Suits
Harry has always been our favourite royal.
As the second-born son of Prince Charles and Diana, free-spirited Prince Harry is able to have a more laid-back approach to life, compared to his brother, William.
Whilst his royal duties don't necessarily lend themselves to having a uniquely stylish wardrobe, Harry is excellent at toeing the line between modern and traditional with classic tailoring.
To celebrate his recent engagement to Suits' star, Meghan Markle, we're taking a look through the Prince's tailored wardrobe…
The Best of Prince Harry's Suits
Mid-Blue Two-Piece Suit
Prince Harry made an excellent choice on the suit to wear for his engagement announcement. It fits beautifully and the colour is both modern and formal. Styled with a white shirt and navy tie, it's a timeless suit that he won't look back on and cringe years down the line.
Stone Grey Blazer
This outfit is a bit out of the ordinary for Harry. Normally wearing blue, these neutral shades look fresh and modern on him. He dresses down the smart blazer and chinos by wearing his shirt unbuttoned.
Navy Two-Piece Suit
There's no wonder Prince Harry wears blue so often – it is a great colour on him. He wore this classic navy suit, along with his military medals and a striped tie, at the Dunkirk premiere this summer.
Mid-Blue Blazer
This blazer looks almost identical to the suit jacket he wore for his engagement announcement: Notch lapels, straight hip pockets and dark blue buttons. It just shows how easy it can be to mix and match your most versatile suits with more casual items in your wardrobe.
Navy Overcoat
Power couple dressing at it's finest! Both in classic navy overcoats, Harry and Meghan look extremely smart in the cold weather. His coat features a notch lapel and what looks like jet pockets, but are in fact, pocket flaps tucked in. Worn with a camel scarf, navy chinos and suede oxfords, the outfit is laid back and cool.
Double-Breasted Dinner Suit
It is rare that we ever see Prince Harry in a double-breasted jacket, but this looks fantastic on him. Cut from lustrous black mohair with a flash of scarlet in the lining, it's the kind of dinner suit you can happily wear for decades.
Steal Prince Harry's Style
If you want to look as good as Harry in a suit, the first step is to make sure the fit of your suit is impeccable.
We can help you with that! Our bespoke suits come with a fit guarantee, meaning that you won't take your suit home until both you and the tailor are thrilled with the fit.
Book a free consultation today with one of our expert tailoring consultants. There's no obligation to buy – it's simply a great opportunity for you to find out more about what we can do for you.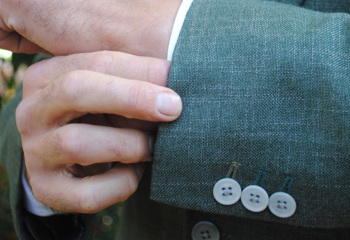 29 January 2020
As you may or may not know, King & Allen have been making suits for our vegan clients for the past few years. A vegan suit is, put simply, a suit made using no animal products.
Style Tips & Advice
King & Allen News
Vegan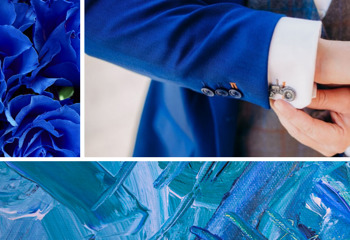 28 January 2020
With blue set to be more popular than ever for weddings this year, find out how to incorporate this timeless and calming hue into your big day, starting with a fabulous suit.
Style Tips & Advice
Weddings
16 January 2020
What's not to love about a wedding in the country? It's quintessentially British (think Four Weddings) and it's the perfect way to embrace the great outdoors in a relaxed environment. No wonder so many of us are opting to tie the knot in a rural setting.
Style Tips & Advice
Weddings
Country Style