The Luxury Watch: Timeless Attire for the Modern Man
A superb suit demands a timeless timepiece. You might think that the advent of the smartwatch and the wearable tech boom would be killing off the classic wristwatch, but in this bizarre modern world where a watch is no longer needed to track time, the luxury watch market shows little sign of relenting.
The beauty of owning a luxury watch from globally renowned names, such as Patek Philippe, Rolex or Jaeger-LeCoultre, is that it becomes an investment. Just like an excellent suit. For instance, 10 years ago, one particular Patek Philippe model used to sell for £27,500. Today, that same model can sell for £72,500. Think about that compared to an Apple watch, the most expensive of which can fetch £18,000 and last about two years before becoming obsolete.
And just like a suit, luxury watches take time to create. It requires more than 50 hours of highly-skilled labour to make one of King & Allen's traditional bespoke suits but for some watch brands, like Patek Philippe, creating a watch can take anywhere between 9 months for the simpler models, but up to three years for the more complex complications like a tourbillon.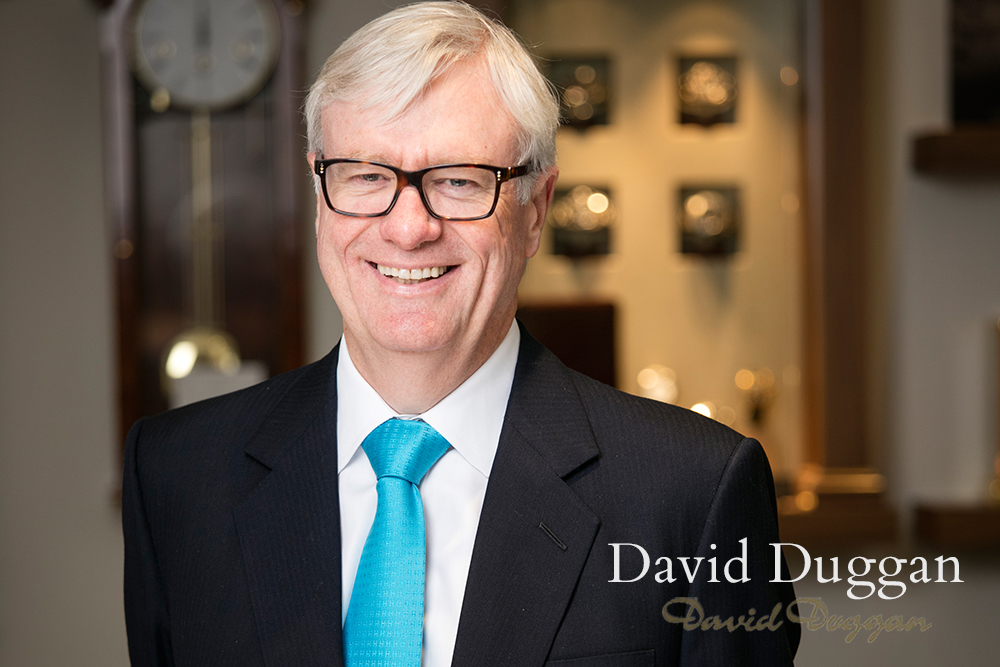 It's not hard to see why luxury timepieces are heralded for their artistry, even in the face of their outward redundancy in a digital world. In the same way you can walk around the city in a bespoke suit safe in the knowledge that no one else has one quite like yours, you can purchase a rare vintage timepiece and easily be able to count the number of watches of that particular model in the world.
To find out more about this fascinating industry, we decided to consult an expert. Enter David Duggan – independent luxury watch expert specialising in pre-owned timepieces of the highest quality, who has advised timepiece-lovers for 39 years on how to invest in the right watch. The last eight of these has been spent in his Burlington Arcade showroom in the heart of Mayfair. Combined, his small team shares 150 years of experience in the complex field of horology.
And since there's no better way is there to accessorise a modern, bespoke suit than with a classic vintage timepiece, we asked David to share some advice on how best to navigate the luxury watch market.
What attracts people to luxury, pre-owned watches?
Whatever your definition, the vintage market is currently thriving, steeped in history, and rich in extraordinary models that are incredibly sought after. And, under the 'luxury' umbrella, there's a huge range of vintage brands and models out there to suit most tastes and budgets – from entry level Rolexes to very high-end Patek Philippe. A vintage watch is a thing of beauty to own and love. Even in a recession, you'll always have wealthy people and they'll always want the best. Patek Philippe, for example, make watches that they know will stick around for centuries to come. I would say that's why the luxury vintage watch market is doing so well.
What makes Patek's timepieces so special is the combination of the quality of each watch's movements, an extraordinary attention to detail and the sheer amount of time it takes to produce just one watch. And then you have models like the ultra-rare, highly sought-after Rolex Cosmograph Albino Daytona 6263 that are really out of this world. They only made a handful of Albino models – so named because of their unusual silvered dial with matching silver totalizer subdials – and Eric Clapton owned one. Other people are looking for a classic timepiece that could also serve as an investment, such as a Patek Philippe Calatrava, which is a more understated watch with a classical elegance.
What advice can you give to those thinking of making their first luxury watch purchase? Is there a beginner's entry watch?
As well as ensuring that you choose a watch that you will continue to love, it can also be an important investment decision, so, when you're starting out there are a few basic rules that I would certainly advocate: keep it simple, do your homework and follow trends. Here are my top tips: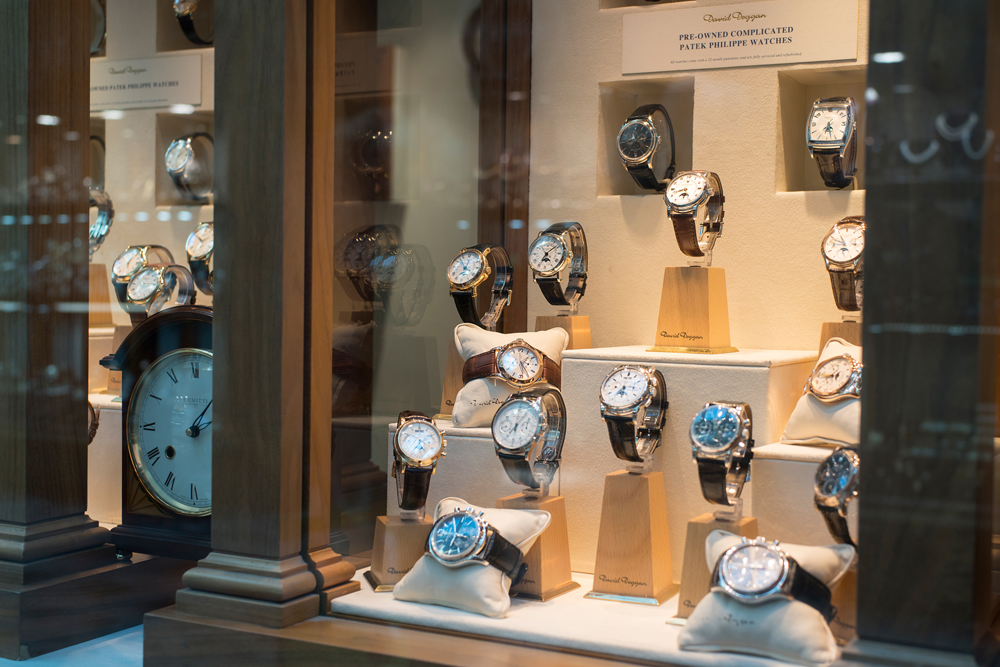 -It's no secret that the luxury watch market is awash with fakes. The most important thing is to research the person who is selling you the watch and to establish their reputation. Ask questions, be discerning.
-Choice of brand and model can drastically affect your watch's ability to hold its value, so do your research. Remember that the more quirky or unconventional the model, the smaller and more unpredictable the market is likely to be. If you want a watch as an investment piece, go for something classic, timeless.
-It's risky to buy a vintage watch without checking its condition first hand. If you get hold of its original documentation and service history, that's ideal. If it comes with its original box, all the better. A vintage watch with a full service history and documentation is rare, but try to get an original receipt or historic servicing record as these are also widely accepted and helpful for resale value.
-Take your time, talk to horology-fanatic friends and let the specialist watch community help you. In our showroom, we have over 150 years combined experience in buying and selling watches, which we encourage every client to make the most of.
-Once you've established which model you're after, buy insurance and a safe. TH March and Hiscox provide bespoke insurance for the vintage market, and it really is essential.
Do you have any watch styling tips? Are there rules to follow?
In the watch market, there aren't clear-cut styling rules to follow like its sartorial cousin, the suit. You are often left to your own devices. That said, a watch should fit well, shouldn't fall off your wrist and generally wearing your watch on the underside of your wrist has become outdated. I think when it comes to complimenting your wardrobe, conventional wisdom is best. Some people like to match their watch strap to their belt and shoes.
There's a watch for every occasion, but also there are classic watches that will just about suit any setting or event. A classic model would be something like one of the steel Rolexes – a Submariner, Sea Dweller, Explorer, or GMT Master. All true modern classics. People find watches with steel bracelets more versatile and go with any outfit.
A model like the Jaeger-LeCoultre Reverso Classic Duoface is a great option for both day-to-day wear and for adding a smarter touch in the evening, with a dinner suit, perhaps. They have two dials, one white, one black and two time zones on a leather strap.
How often should you service your watch? How necessary is it?
Servicing your watch is crucial to keep it in perfect working order. It also helps maintain its value – accurate and up-to-date documentation is key to a watch's resale price. We recommend servicing every five years, or so, and, if it's waterproof, you should get the water resistance checked every year. The average watch has around 500 parts packed into it and regular servicing will keep your timepiece ticking over for decades to come.
Which vintage watches are the best to buy?
It's important to be sure that vintage suits you, your life and your wallet, as it's quite a different kettle of fish compared to purchasing from new. A vintage watch lends itself more to special occasions than constant wear and will most likely not have the same durability as a brand new model. Often, classics can resemble their modern counterparts, but, of course, they will have different specifications, which can be exciting. For example, a vintage watch might have no waterproof features and will probably be more fragile. Due to its age, it will undoubtedly need regular servicing, which can add up over time, so this is important to bear in mind when making a purchase.
What advice do you have for someone looking to sell their luxury watch?
There's no need to be at war with your watch seller, haggling away, if you choose a reputable watch dealer, and an auction house. Trust the experience of the watch community! The auction house will give you a rough idea of what it would make at auction, then I would go to the reputable watch dealer and if he can pay close to what the auction house suggests, then you know you're getting a fair deal. Sotheby's, Bonham's, Christie's, Philippe's are the best auction houses and I like using all four. I'd probably pay 10% more if it's been serviced, but the service would probably cost £400. It makes it easier to sell, though.
Is there still a good financial return on luxury watch models?
It largely depends on the model, but generally speaking, yes. Collectors are now reassessing Tudor's vintage pieces and in the four months since we started stocking the range, we've seen prices rise by around 20%. Also, it's important to remember that men's watches tend to appreciate more. Anything classic or especially rare, just hold onto it for 10 years and you'll see a nice profit.
What's hot in the preowned market?
Rolex steel watches, vintage steel sports watches, obviously if you can get them with original box and guarantee even better. Anything that's very difficult to get in the door by way of Patek Philippe or Rolex will always perform well. Even watches that Patek Philippe no longer make today are the ones we like to buy. Often complicated, such as chronographs, perpetual calendars, tourbillons, and minute repeaters.
Anything understated and classic from one of the big names will perform well in the pre-owned market; we keep away from diamond-set gem watches and that sort of thing. We find that anything understated tends to appreciate well over time.
What if a customer isn't ready to part with the money required for a Rolex or Patek Philippe and wants a more modest timepiece that still feels special?
There are other options available, perhaps a smart-looking Tudor? Rolex's sibling Tudor brand has a lot of personality, it has history, class and continues to deliver quality with value. You can buy a new Tudor for around £2,000, but even some preowned Rolexes, like a female Cellini model, will also go for about the same, so it's important to shop around before you start dismissing your budget as too low.
Do you have requests from customers who would like celebrity watches, such as Daniel Craig's Pepsi Rolex GMT Master or Brad Pitt's Patek Philippe Nautilus?
All the time. The Rolex GMT Master II – originally designed in 1955 for the needs of professional pilots and probably the most well-known dual time watch ever made – is a common request. It stands up in the strength and style stakes, too, with its robust stainless steel finish and versatile colour and bezel options. James Bond author, Ian Fleming wore a Rolex Explorer ref 1016, so it was only natural that his spy would wear one, too. Sean Connery nonchalantly straps on a Rolex Submariner ref 6358 in 'Dr No' (1962), which has helped it retain its popularity since.
If you fancy dipping your toe into the pre-owned, luxury watch market or would like to see the latest models we have in store, visit the David Duggan showroom or give the team a call.
21 September 2020
The navy blue suit is an absolute must in anyone's wardrobe. Versatile, flattering and classically stylish, we are absolute devotees of this most iconic and fundamental of suits.
Style Tips & Advice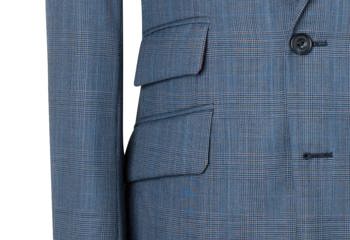 21 September 2020
The check suit is as varied and as unique as the people wearing it. At King & Allen, we are strong proponents of a beautifully-made check suit and, have found, in the last few years there has been a definite resurgence in the popularity of these garments.
Style Tips & Advice
Style History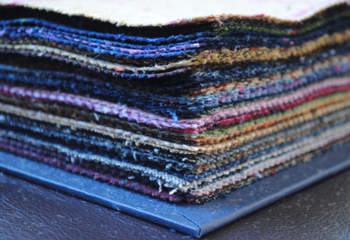 25 August 2020
Every Autumn we start thinking about our options for winter outerwear. Will it be a classic, three-button overcoat in camel? A tweed sports jacket? A double-breasted pea coat? With this in mind, King & Allen have decided to run a promotion with our cloth merchants, bringing a fantastic offer to our clients.
Style Tips & Advice
King & Allen News