7 Effortlessly Cool Suits Worn by George Clooney
For those of you who have been living under a rock for the past couple of weeks, George and Amal Clooney have announced that Amal is pregnant with TWINS due in June.
George Clooney has come a long way since his role as Dr Doug Ross in ER. Following that, he has starred in countless successful films including Ocean's Eleven, The Men who Stare at Goats, Gravity and most recently, Money Monster.
He is the only person to ever be nominated for Academy Awards in six different categories and is now the proud winner of three Golden Globes and two Academy Awards.
After hearing of the happy couple's big news this month, it seemed only right to crown this soon-to-be Dad as King & Allen's Icon of the Month. Once the twins arrive, who knows how long he'll be able to keep it up in the style stakes?
Mr Clooney has been considered a style icon by many for a long time, which we mainly agree with. Yes, his off-duty style can leave a bit to be desired and he does have a habit of choosing too-shiny suits with trousers that pool around his ankles, but there is no denying it: this man looks good in a suit!
Not only that, but he looks well-groomed at all times, whether he is on the red carpet or on a walk with his wife. This is something we can all strive for.
7 of our Favourite George Clooney Suits
1. The king of relaxed tailoring, George Clooney has layered a navy nailhead blazer with a tonal shirt and a classic white t-shirt here. The polka dot pocket square adds a little fun to the look whilst being in keeping with the colour palette.
2. This has to be our favourite suit of the bunch. Here, Clooney wears a magnificent grey check suit on the front cover of LA Magazine. It is one of the rare occasions where we get to see him in a three-piece and he looks every bit the silver fox.
3. Mr Clooney is made for a dinner suit. Elegant yet easy-going, his jacket features satin notch lapels (controversial, perhaps!) and a two button fastening. We love the satin waistband on his trousers but think he should have worn a waist covering. A glimpse of the shirt above the waistband is a black tie no-no!
4. The cloth used in this suit is what makes it. The blue/grey colour is extremely flattering on Clooney and the prominent grain of the cloth provides a bit of textural interest. This suit is versatile enough to wear it to your wedding and even wear it for work afterwards.
5. Some might consider this look unremarkable, yet we wanted to include it because it is a great example of how to wear smart/casual. Wearing a suit with an open-neck shirt feels a lot less formal and works particularly well in the summer months when a tie can feel a bit stuffy.
6. This is a fantastic red carpet look. The midnight blue suit fits beautifully, aside from the sleeves, which Mr Clooney often wears too long. However, it's his lovely choice of accessories that sets this look apart. The wide, tonal tie with its small knot looks sophisticated, whilst the tortoiseshell sunglasses hooked on his breast pocket look effortlessly cool.
7. It might be erring on the side of shiny, but this suit is a perfect example of a classic business suit. In deep charcoal with notch lapels and a two button fastening, it is smart and versatile. Note that beautiful stab stitching on the lapels – surely, a sign of bespoke?
Looking for a suit like George Clooney's?
If you're looking for a suit like the ones that Mr Clooney wears, we'd be delighted to help. Because all of our suits are bespoke, they will fit you even better than the man himself – no long trousers or sleeves here!
Book in today for your FREE consultation where one of our dedicated tailoring consultants will walk you through the whole process.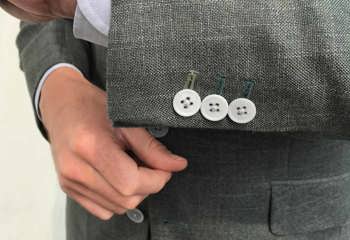 07 November 2019
November is World Vegan Month, when vegans around the world celebrate their lifestyle choice and champion others to do the same. And it seems more and more of us are making the switch. In 2018, there were 3.5 million registered vegans in the UK, up from around 540,00 in 2016, according to a study by The Vegan Society, which just happens to be celebrating its 75th birthday in 2019.
Style Tips & Advice
Celebrity Style
28 October 2019
When it comes to style superstars, there is none more seminal, more chameleon-like and more innovative than David Bowie. As you may remember, we included the iconic star's ever-evolving look in our recent blog post on the suits that rocked. That's why we were over the moon when Professor of Film and Cultural Studies, Dr Will Brooker, approached us to make a copy of Bowie's legendary mustard-yellow suit.
Celebrity Style
King & Allen News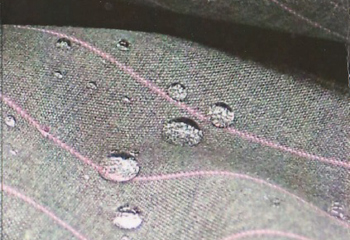 27 October 2019
Creating the perfect suit starts with a high-quality fabric. That's why we work closely with renowned  luxury cloth merchant, Holland & Sherry, to make sure we have the world's best possible cloths available for our clients. While we place great value on traditional methods – for example some of Holland & Sherry's pattern weaving hasn't changed in 200 years – we also believe in keeping one eye firmly on the very latest bespoke tailoring technologies.
Style History
King & Allen News