The Best of Evan Rachel Wood's Suits
It's an exciting month for Evan Rachel Wood. Just last week, she celebrated her 30th birthday. On Sunday this week, she will find out whether she has won an Emmy for her incredible performance in Westworld.
Wood has been a successful actress since she was young, but it is through her role in Westworld that she has gained a platform to display her dedication to freedom of expression.
Growing up in show business, she felt a lot of pressure to look a certain way to be accepted. Speaking to Billboard, Wood said "I've struggled with gender norms my whole life, always feeling like I wasn't black-and-white. I was in this gray area, and gray areas really scare people because you can't define them."
Making a Stand for Tomboy Style
When she was nominated for a Golden Globe in January this year, she decided to take a stand by committing to wear a suit to every award ceremony this year. It's not that she wanted to protest dresses. She just wanted to show young girls and women that they aren't the only option and that they don't have to wear one if they don't want to.
The response from the media and her fans has been fantastic. It is so refreshing to see a woman in the mainstream being herself and encouraging others to do the same. Heavily inspired by icons, David Bowie and Marlene Dietrich, her look is androgynous and dramatic.
Here are some of our favourite suits worn by Evan Rachel Wood…
Our Favourite Suits Worn by Evan Rachel Wood
Black Dinner Suit
This was the first suit Evan Rachel Wood wore to an awards ceremony this year and isn't it a beauty? This dinner suit is majorly channeling Marlene Dietrich's "le smoking" which famously symbolised confidence and female sexual empowerment in what was a man's world.
Red Three-Piece Suit
Wood wears her own take on the three-piece suit, opting to wear it without a shirt. You often find a shawl lapel on dinner suits, but it looks perfectly modern here. The wide legged trousers add to the drama, but we think this suit would look just as striking with a slim leg.
Velvet Double-Breasted Suit
We love a double-breasted jacket at King & Allen and this is particularly special. The cloth choice is incredibly luxurious – the perfect choice when you want to stand out at an awards ceremony. The covered buttons are the icing on the cake. It fits her beautifully too.
Pink Teddy Boy Suit
Evan Rachel Wood is rocking some serious "Teddy Boy" vibes in this pink and black suit with creepers. The shape of this jacket is perfect – look at how it fits across her shoulders. It's a bold look but the detailing is kept simple with contrasting peak lapels, covered buttons, and jet pockets.
Bold Printed Suit
It's not our favourite look worn by Wood, but it's too interesting not to mention! The pattern is rather flashy but it works with the sample silhouette and accessories. We really like the deep red that she's worn in her shoes and lipstick.
Black Belted Suit
This is a classic look that could be worn in so many contexts. The jacket has a lovely silhouette and fits her beautifully; sitting well across the shoulders and nipping in at the waist. The belt is an unexpected accessory that adds a bit of character to the suit.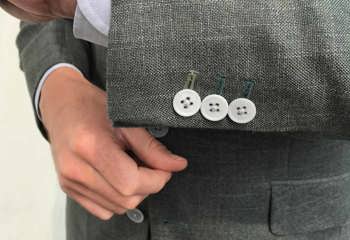 07 November 2019
November is World Vegan Month, when vegans around the world celebrate their lifestyle choice and champion others to do the same. And it seems more and more of us are making the switch. In 2018, there were 3.5 million registered vegans in the UK, up from around 540,00 in 2016, according to a study by The Vegan Society, which just happens to be celebrating its 75th birthday in 2019.
Style Tips & Advice
Celebrity Style
28 October 2019
When it comes to style superstars, there is none more seminal, more chameleon-like and more innovative than David Bowie. As you may remember, we included the iconic star's ever-evolving look in our recent blog post on the suits that rocked. That's why we were over the moon when Professor of Film and Cultural Studies, Dr Will Brooker, approached us to make a copy of Bowie's legendary mustard-yellow suit.
Celebrity Style
King & Allen News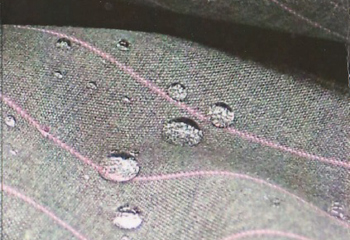 27 October 2019
Creating the perfect suit starts with a high-quality fabric. That's why we work closely with renowned  luxury cloth merchant, Holland & Sherry, to make sure we have the world's best possible cloths available for our clients. While we place great value on traditional methods – for example some of Holland & Sherry's pattern weaving hasn't changed in 200 years – we also believe in keeping one eye firmly on the very latest bespoke tailoring technologies.
Style History
King & Allen News