Steph and Colin's Elopement Wedding in Central Park, New York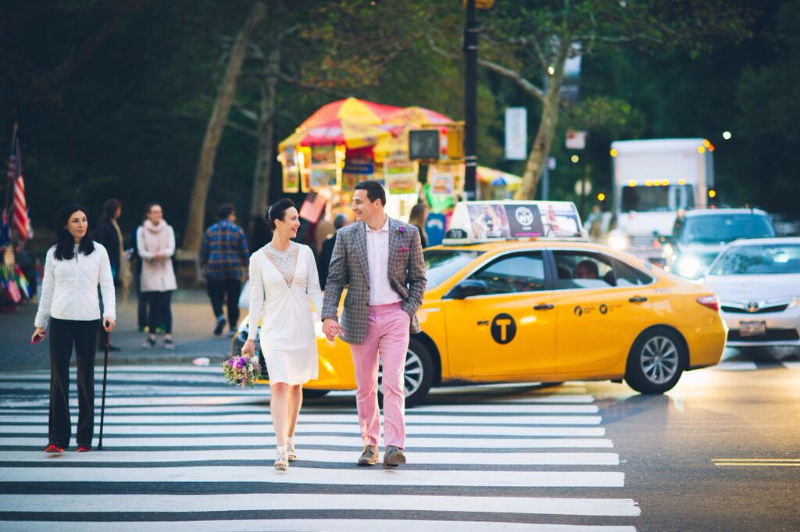 King & Allen groom Colin and his wife, Steph, travelled to New York for their non-traditional, elopement wedding in Central Park.
You might recognise this lovely couple from photos we have shared on our website before. We loved the selection of wedding photos they shared with us so much that we asked to hear the story behind the wedding too.
In today's post on the journal, Colin talks elopement, riding the NYC subway and doing what makes you happy. Enjoy!
King & Allen Real Weddings: Colin and Steph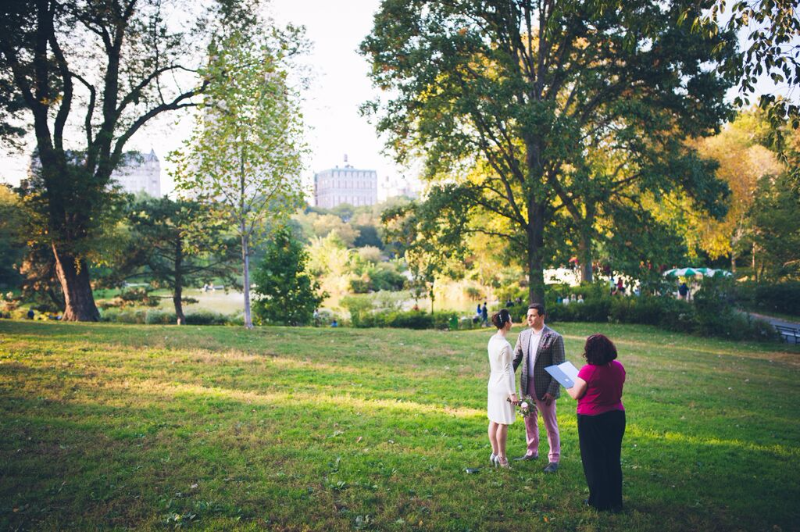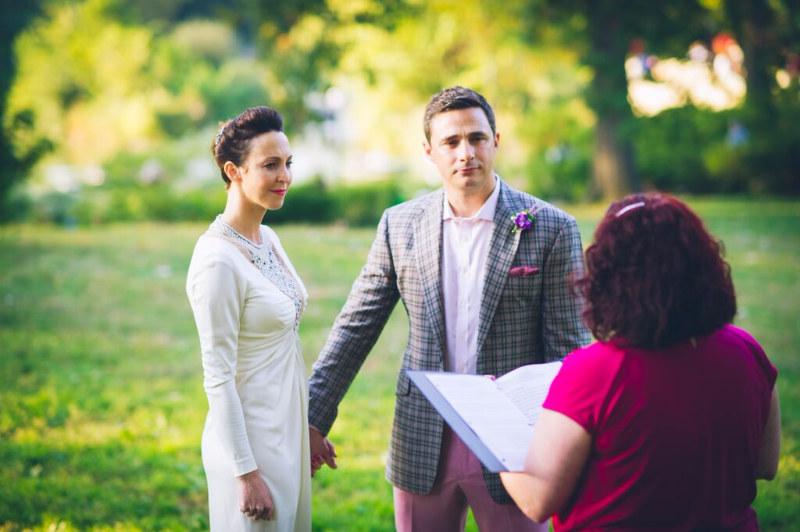 Could you tell us all about the wedding?
We eloped to New York and on the 10th anniversary of our first date, we got married on Cherry Hill in Central Park.
Our wedding day started with us going for brunch at Balthazar. After that, I went to the barbers to have a hot shave and haircut whilst Steph had her hair and makeup done at the hotel. We got dressed together then got the Subway to Central Park.
We met Jackie, our officiant, and Sascha Reinking, our photographer (and Jackie's husband) and got married! We had some pictures taken in Central Park before going for a glass of champagne at The Plaza.
After that, we went to a comedy night in the East Village before ending our night eating lobster tacos and drinking cocktails at Beauty & Essex.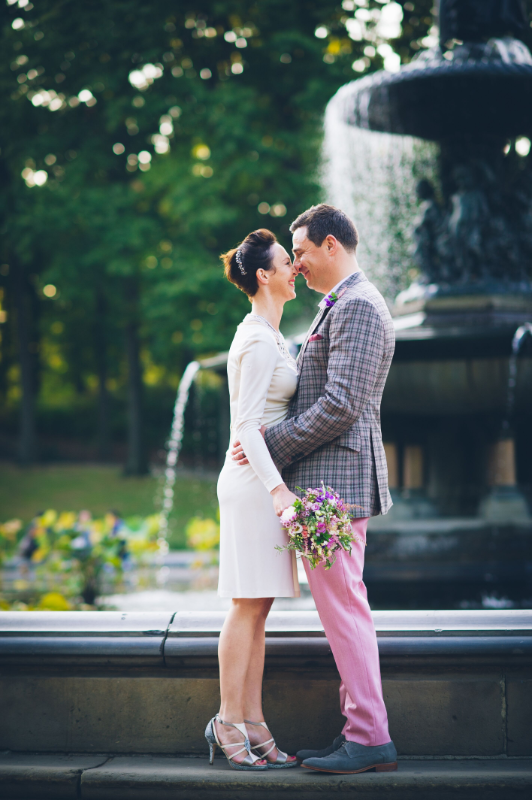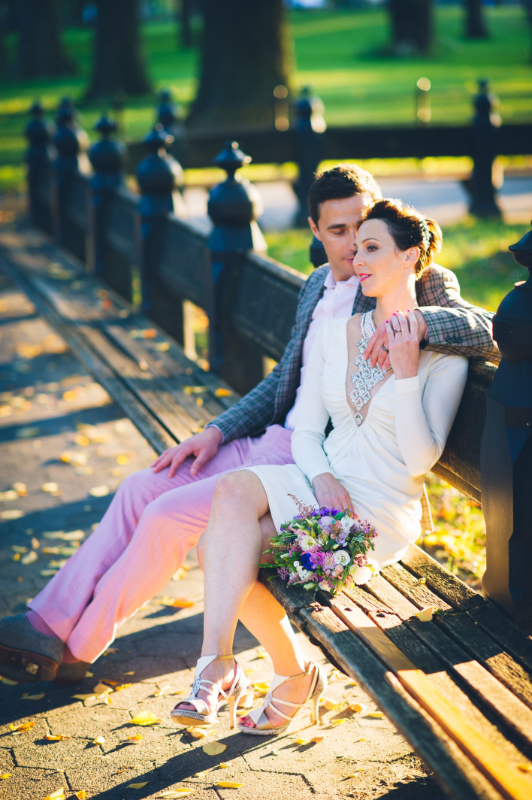 What was your favourite part of the day?
It's hard to pick one as it was all fantastic and all a bit surreal! Probably riding the Subway all dressed up.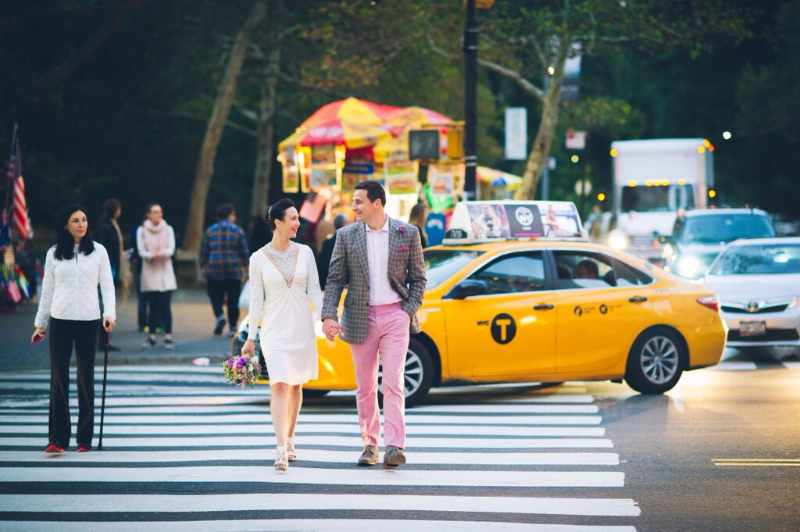 What did you wear?
I have always said that, if I got married, I'd like to wear a bespoke suit and luckily, our timeline just allowed for it with the King & Allen express service.
After a long first appointment with a very patient Karl and input from Steph, I chose a grey and pink checked wool and cashmere blazer, pink trousers and a pale pink shirt.
The look was completed with grey suede derby brogues. Although I packed both a neck scarf and a tie, on the day I went for an open collar!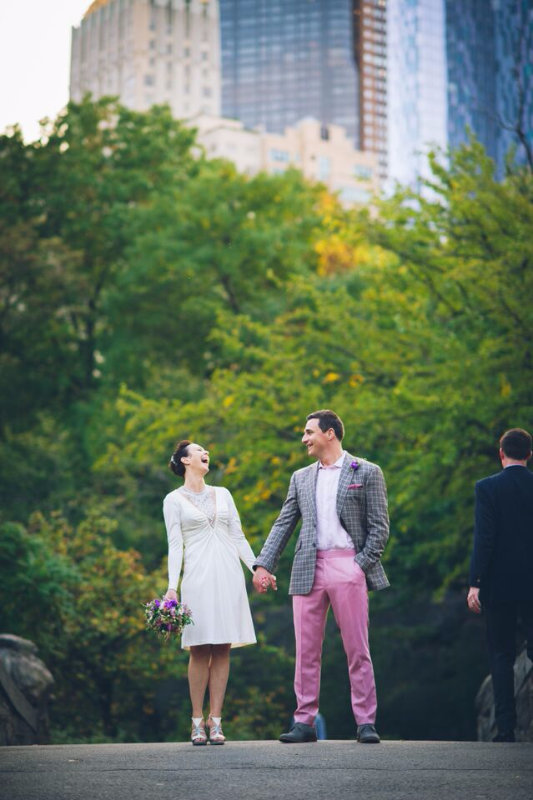 What did Steph wear?
Steph knew she wanted a short dress and after a bit of a deliberation between a 'normal' dress and a wedding dress, she picked a vintage wedding dress from Vintage Lane Bridal. It started off long with trumpet sleeves and she had it tailored to suit. She also had some shoes custom made for the occasion.
What was the reception like?
When we got back from New York and announced our news to everyone, we chose to have a small gathering six weeks later. We wanted to carry on the casual vibe we'd felt in New York so we decided on an evening do in the bar at 60 Hope Street in Liverpool. Drinks, nibbles and dancing – nothing formal and it was a cracking night!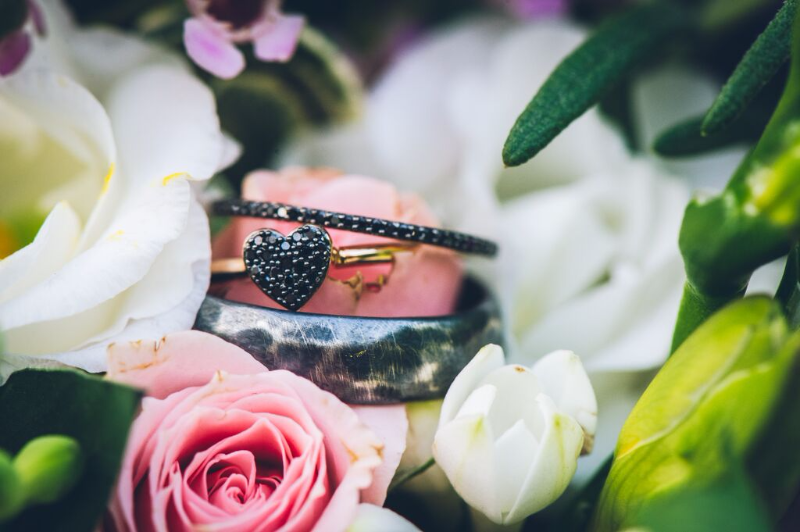 Tell us all about the decor – did you have a theme?
No theme for us. Our decor in New York was Central Park and the reception when we got back was simply us and our loved ones turning up!
Do you have advice for any newly engaged couples when it comes to planning a wedding?
Do what you want and what will make you happy – we did!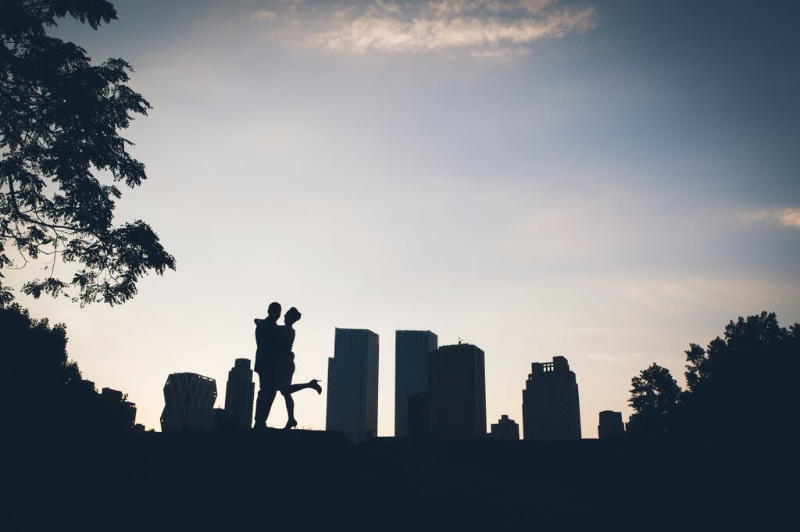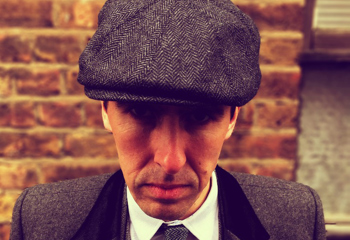 19 August 2019
The Peaky Blinders return to our screens on the 25th August 2019, guaranteeing two things: a whole lot of drama and a whole heap of sartorial style. But while each Peaky Blinder has their own individual suit style, they all share a love of one particular statement piece – the flat cap.
Style Tips & Advice
Celebrity Style
Style History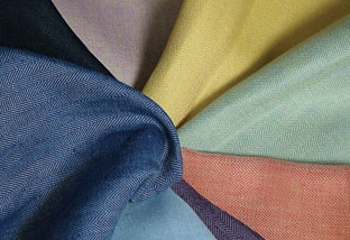 30 July 2019
You've heard all the advice about what to wear during a heatwave - linen suits, floaty cotton dresses, flip flops and sunhats so large they eclipse the sun...
Style Tips & Advice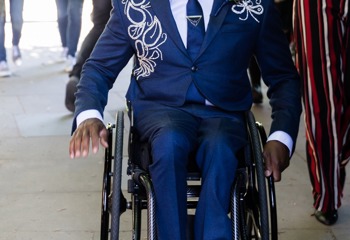 30 July 2019
No one throws a wedding like a celebrity; after all, they've got the means to really put on a show, not to mention access to all the best stylists and party planners. So, if you're tying the knot any time soon and are looking for that stand-out wedding outfit, why not take inspiration from some of the A-list?
Celebrity Style