Steph and Colin's Elopement Wedding in Central Park, New York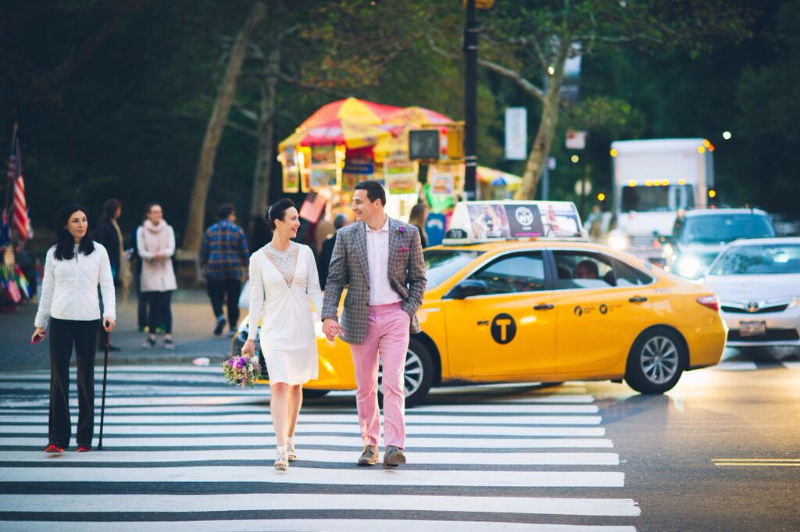 King & Allen groom Colin and his wife, Steph, travelled to New York for their non-traditional, elopement wedding in Central Park.
You might recognise this lovely couple from photos we have shared on our website before. We loved the selection of wedding photos they shared with us so much that we asked to hear the story behind the wedding too.
In today's post on the journal, Colin talks elopement, riding the NYC subway and doing what makes you happy. Enjoy!
King & Allen Real Weddings: Colin and Steph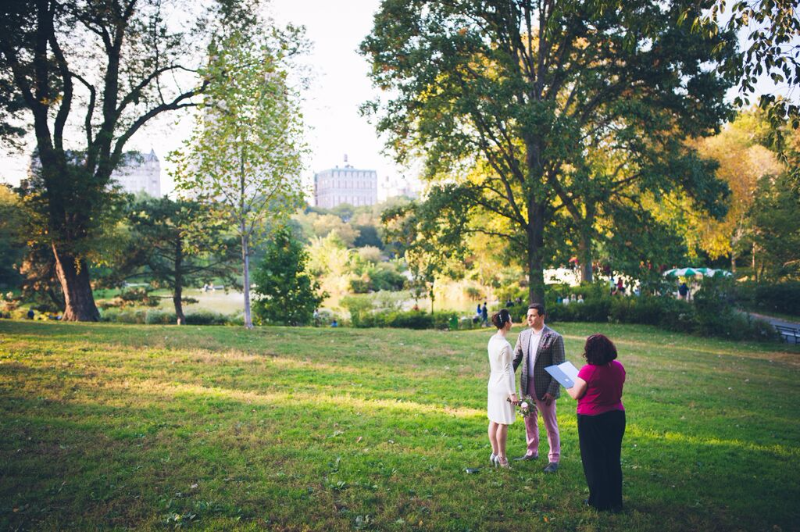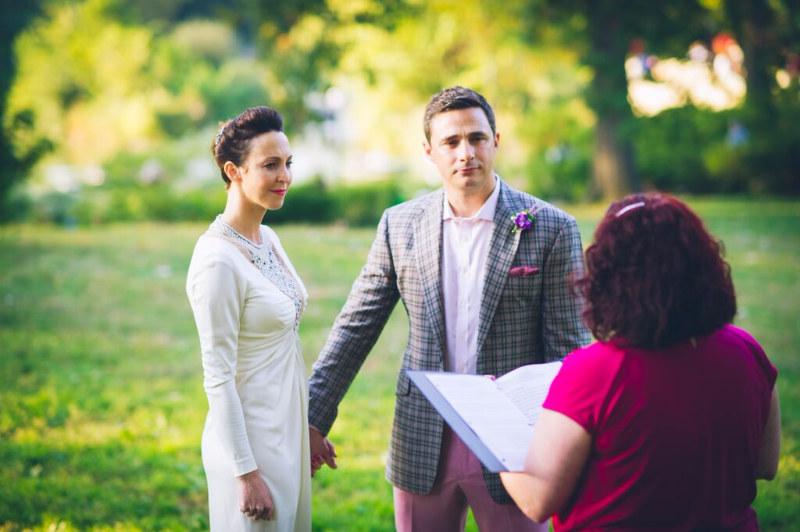 Could you tell us all about the wedding?
We eloped to New York and on the 10th anniversary of our first date, we got married on Cherry Hill in Central Park.
Our wedding day started with us going for brunch at Balthazar. After that, I went to the barbers to have a hot shave and haircut whilst Steph had her hair and makeup done at the hotel. We got dressed together then got the Subway to Central Park.
We met Jackie, our officiant, and Sascha Reinking, our photographer (and Jackie's husband) and got married! We had some pictures taken in Central Park before going for a glass of champagne at The Plaza.
After that, we went to a comedy night in the East Village before ending our night eating lobster tacos and drinking cocktails at Beauty & Essex.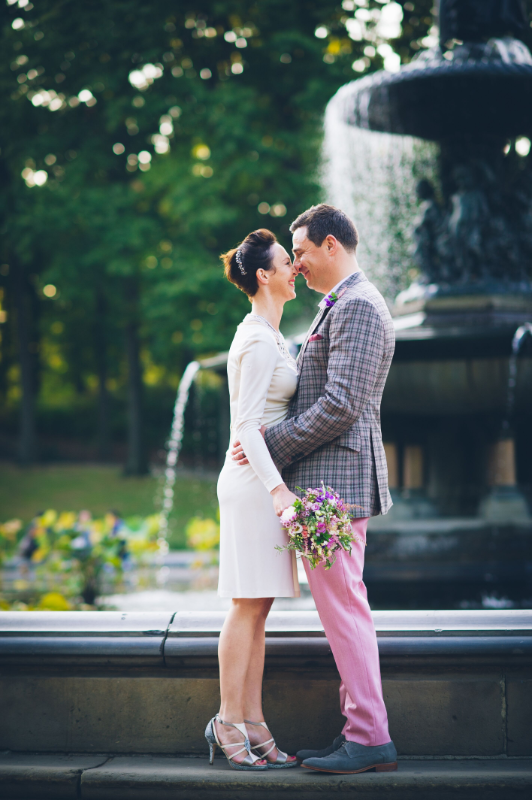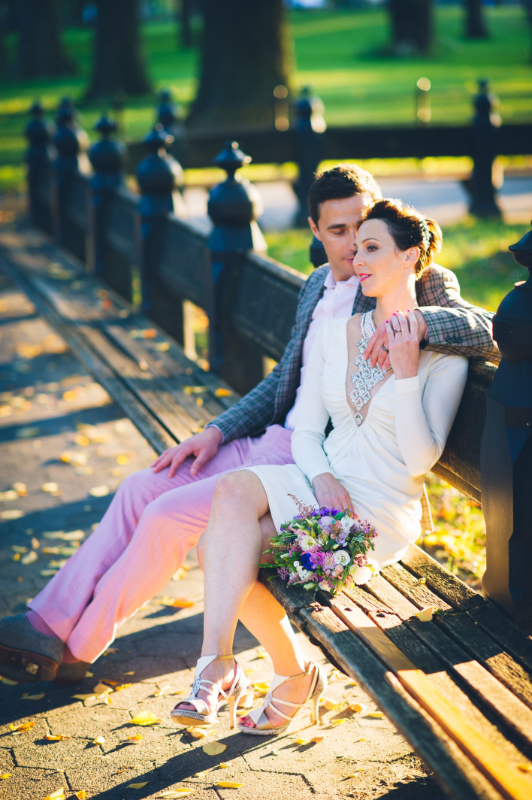 What was your favourite part of the day?
It's hard to pick one as it was all fantastic and all a bit surreal! Probably riding the Subway all dressed up.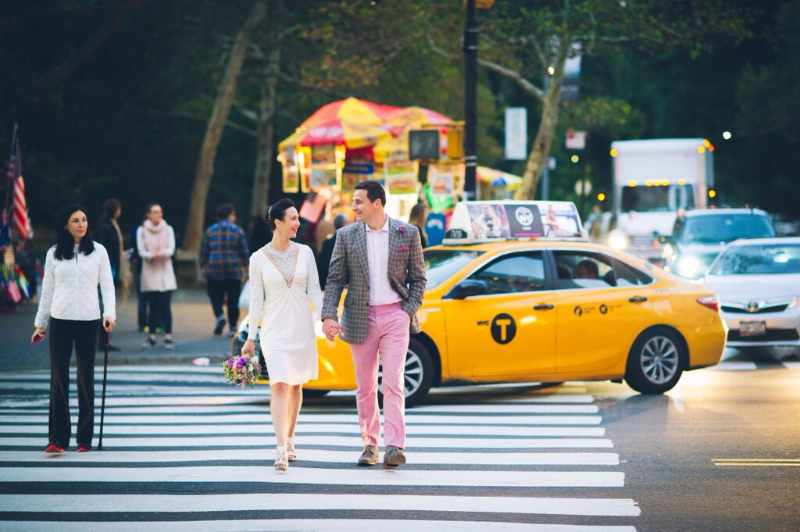 What did you wear?
I have always said that, if I got married, I'd like to wear a bespoke suit and luckily, our timeline just allowed for it with the King & Allen express service.
After a long first appointment with a very patient Karl and input from Steph, I chose a grey and pink checked wool and cashmere blazer, pink trousers and a pale pink shirt.
The look was completed with grey suede derby brogues. Although I packed both a neck scarf and a tie, on the day I went for an open collar!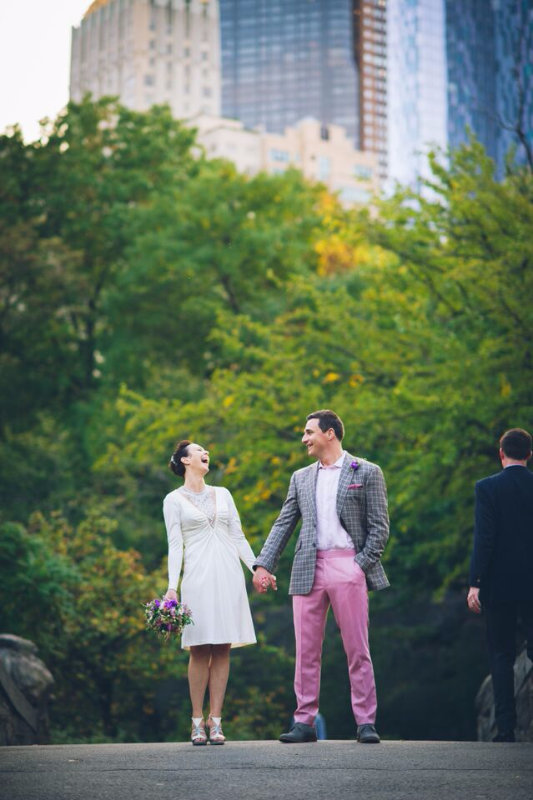 What did Steph wear?
Steph knew she wanted a short dress and after a bit of a deliberation between a 'normal' dress and a wedding dress, she picked a vintage wedding dress from Vintage Lane Bridal. It started off long with trumpet sleeves and she had it tailored to suit. She also had some shoes custom made for the occasion.
What was the reception like?
When we got back from New York and announced our news to everyone, we chose to have a small gathering six weeks later. We wanted to carry on the casual vibe we'd felt in New York so we decided on an evening do in the bar at 60 Hope Street in Liverpool. Drinks, nibbles and dancing – nothing formal and it was a cracking night!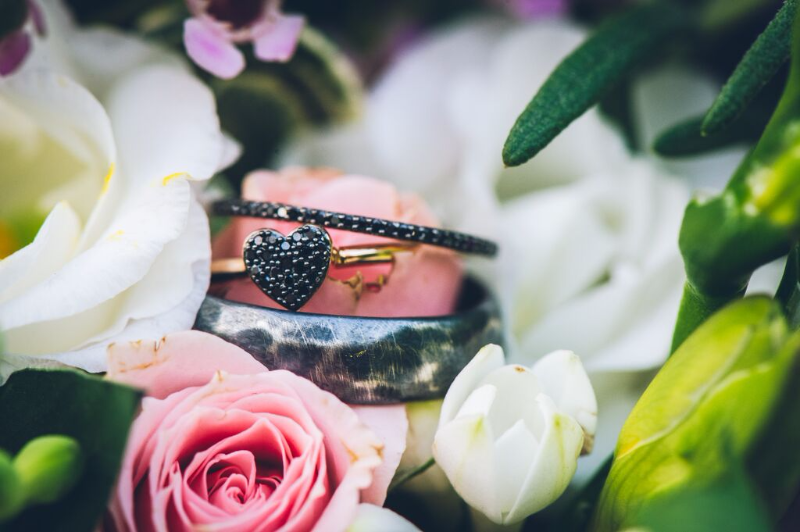 Tell us all about the decor – did you have a theme?
No theme for us. Our decor in New York was Central Park and the reception when we got back was simply us and our loved ones turning up!
Do you have advice for any newly engaged couples when it comes to planning a wedding?
Do what you want and what will make you happy – we did!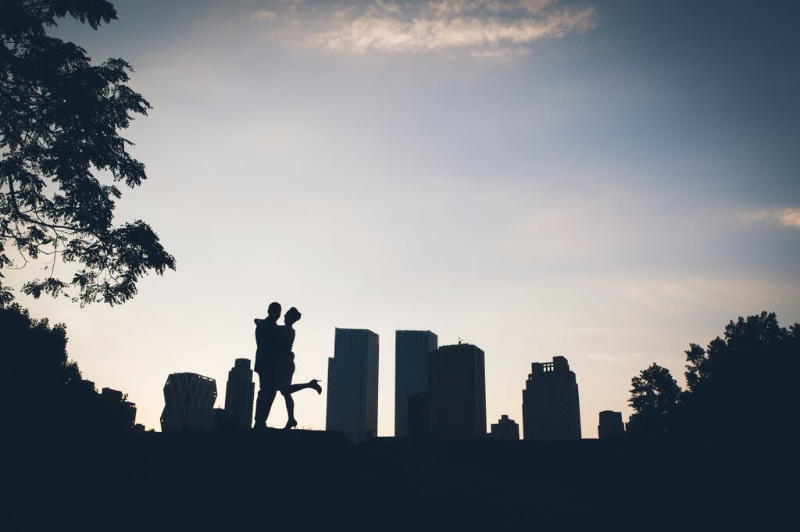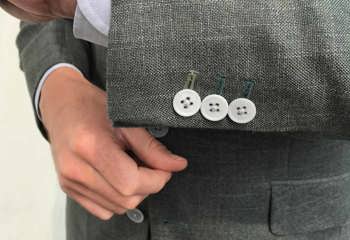 07 November 2019
November is World Vegan Month, when vegans around the world celebrate their lifestyle choice and champion others to do the same. And it seems more and more of us are making the switch. In 2018, there were 3.5 million registered vegans in the UK, up from around 540,00 in 2016, according to a study by The Vegan Society, which just happens to be celebrating its 75th birthday in 2019.
Style Tips & Advice
Celebrity Style
28 October 2019
When it comes to style superstars, there is none more seminal, more chameleon-like and more innovative than David Bowie. As you may remember, we included the iconic star's ever-evolving look in our recent blog post on the suits that rocked. That's why we were over the moon when Professor of Film and Cultural Studies, Dr Will Brooker, approached us to make a copy of Bowie's legendary mustard-yellow suit.
Celebrity Style
King & Allen News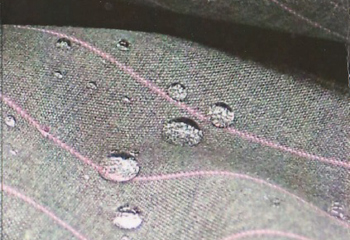 27 October 2019
Creating the perfect suit starts with a high-quality fabric. That's why we work closely with renowned  luxury cloth merchant, Holland & Sherry, to make sure we have the world's best possible cloths available for our clients. While we place great value on traditional methods – for example some of Holland & Sherry's pattern weaving hasn't changed in 200 years – we also believe in keeping one eye firmly on the very latest bespoke tailoring technologies.
Style History
King & Allen News