Dress Like a Kingsman. Our Favourite Suits from the Sequel
Harry and Eggsy are back and dressed to kill in Kingsman's explosive sequel: The Golden Circle. We were big fans of the first film, so we've been counting down to its release since the trailer was teased in April.
Reviews of the latest film are mixed, but let's be honest – we're all watching it for the styling anyway!
For those who are unfamiliar with the series, Kingsman follows a group of international intelligence agents posing as British tailors. The director, Matthew Vaughn, dreamt up the story when he was having a suit tailored for himself on Savile Row.
This film sees Harry and Eggsy, played by Colin Firth and Taron Egerton, team up with their American counterparts, the Statesmen, who dress in traditional cowboy style.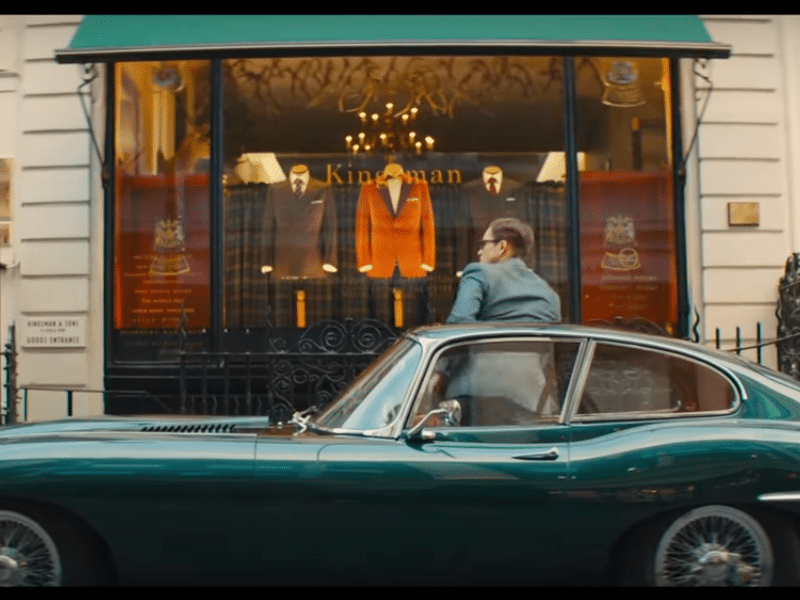 The Suits from Kingsman: The Golden Circle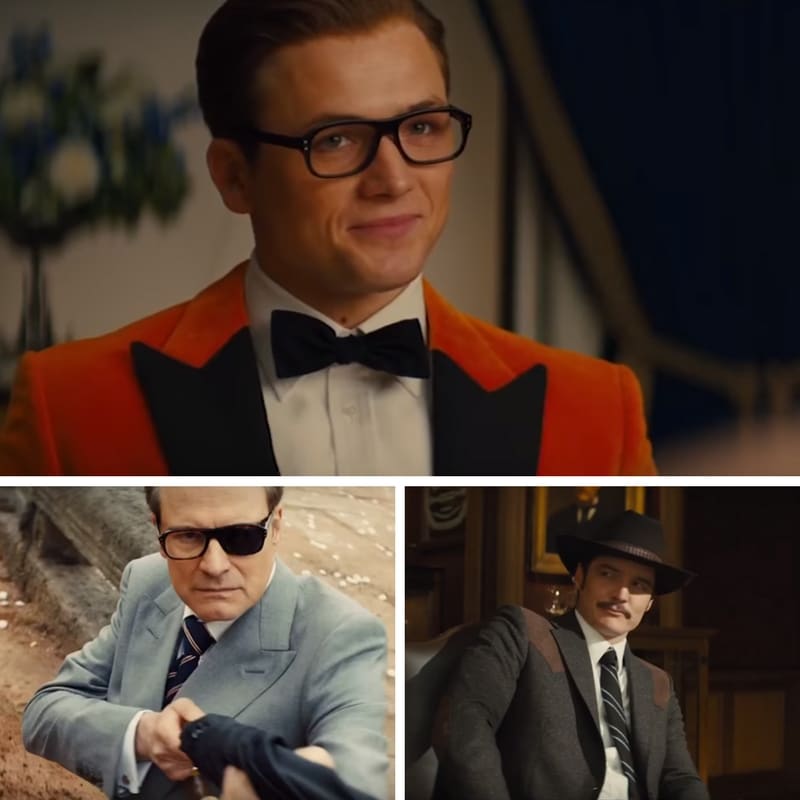 Designing the suits for such a style-orientated film is no easy task, so costume designer, Arianne Phillips, drew inspiration from quintessential British style icons such as Cary Grant, the Duke of Windsor and Sean Connery.
Not only did the suits need to look impeccable, but they had to withstand a huge amount of physical movement. There is only so much that visual effects can do. Watch any of the fight scenes and you will see how cleverly constructed these suits are!
The Colour Palette
The Kingsman colours are quintessentially British – navy and grey suits worn with white shirts. These colours perfectly reflect the kind of looks you would find at a traditional Savile Row tailors. The Statesmen, however, wear warmer, earthier colours: lots of brown leather and denim.
There is a rather colourful surprise in the form of Eggsy's orange velvet smoking jacket – a far cry from the understated colours usually worn by the Kingsmen. This rather unusual (!) take on formalwear shows us that Eggsy may have evolved sartorially, but he remains true to his roots. Remember that black and orange tracksuit jacket from the first film?
The Cloth
Costumer designer, Arianne Phillips, wanted the suits to look as authentic as possible, so she spent nine months in the UK sourcing the most luxurious cloth from British mills.
Think chalk-stripes, Glen plaids and flannels, all in fine blends of fibres such as wool, mohair and silk.
The Style
As before, double-breasted jackets are key to the Kingsman's uniform – usually in a 6 x 2 fastening. The jackets are fitted at the waist and have wide peak lapels, as is traditional, to emphasise the wearer's shoulders. As in the previous film, Harry (and Eggsy) wears a buttonhole on each lapel. This is a beautiful, bespoke detail that you will never find off-the-peg.
The double vents at the back of the jacket sit smoothly across the seat and allow for movement when fighting. The suits are slim, but not skinny, for a look that is neither traditional nor 'trendy'.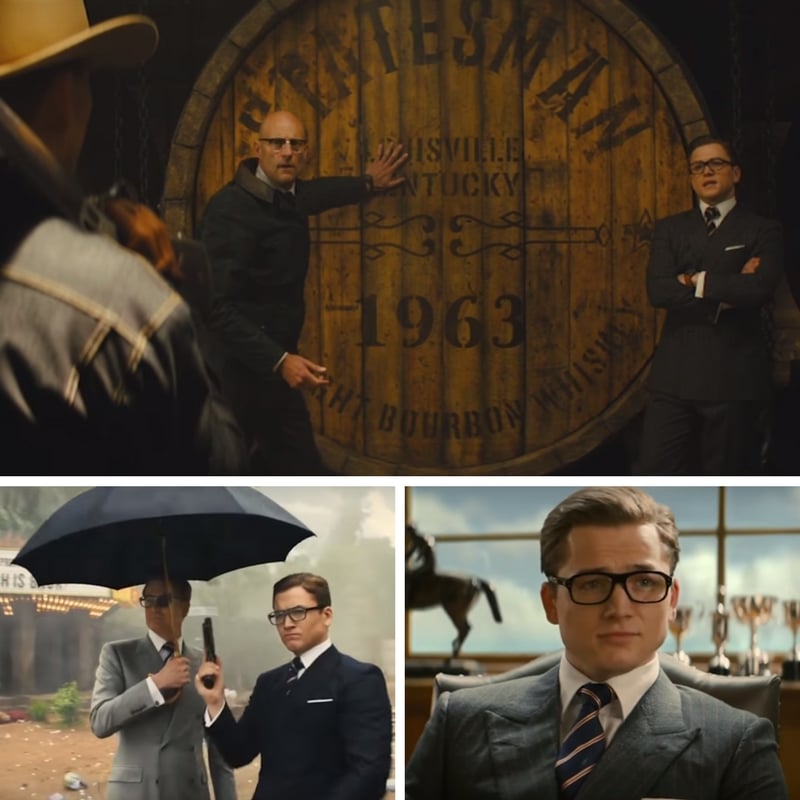 Get the Kingsman Look
If you want to channel your inner Harry Hart, get in touch to book a free consultation. We will give you the full bespoke treatment, showing you our huge range of cloths, lining and style details.
There is no obligation to buy, so this is a fantastic way to get to know us and ask any questions you might have.
22 October 2020
At King & Allen, we are always looking for new ways to break new ground, grow and bring the best possible service to our clients. A big part of that is making sure that we keep up-to-date on the very latest styles, trends and fabrics, as well as innovating ways to improve our service and our standards. That's why we're so excited to announce our new fabric range, made from recycled bottles!
Style Tips & Advice
King & Allen News
Vegan
22 October 2020
As you may know, King & Allen are strongly committed to innovation and producing suits that are not only beautifully-crafted but that also reflect our clients and their needs in a diverse, ever-changing world. We take our corporate social responsibility seriously and we are always looking for ways to contribute to a better, more sustainable world.
King & Allen News
Vegan
01 October 2020
As you may know, King & Allen have been making suits for singer-songwriter Lucy Spraggan for a few years now and we just love her sartorial flair! When she recently lost weight, her suits needed an update and she brought them along to Karl at our Wilmslow branch for some alterations.
Style Tips & Advice
Celebrity Style