How to Dress in a Business Casual Workplace
Dress codes at work are incredibly important. You might be highly competent and credible, but if you look unprofessional, even in a business casual environment, it can affect how others see you and seriously hold you back from achieving your potential.
The problem is: what on earth does the term "business casual" even mean?! This dress code can vary drastically from workplace to workplace and is generally influenced by the industry, size of the company, whether you work 1-to-1 with customers and the average age of the workforce.
The basic definition of business casual is that you should look professional and business-like, whilst wearing more relaxed-looking clothing. In this article, we will be guiding you through more of the specifics of this elusive dress code.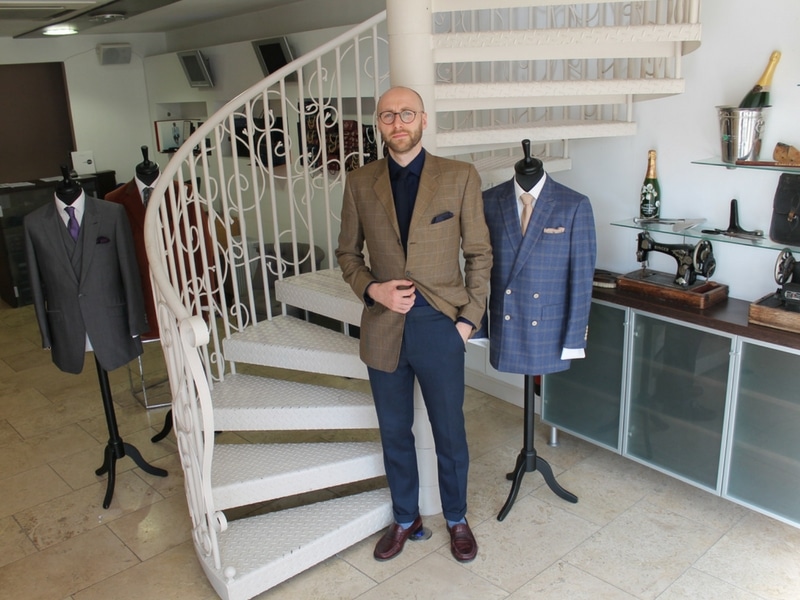 How to Wear Business Casual
Take Note of Your Colleagues
Obviously, it's important to follow your company's definition of this dress code, but if it's a little vague, pay attention to what your colleagues wear. For some offices, business casual could mean conservative chinos or a knee-length skirt with a shirt, however, it could also mean jeans and a bright t-shirt elsewhere. Dress on the conservative side in your first week of the job, so that you can get a feel for what everyone else wears and then adjust accordingly.
Step it up a Notch for Meetings
If you are meeting with clients, we recommend that you step up the formality slightly – particularly if they have a more business-formal dress code in their workplace. It shows them that you are professional and respect their company culture.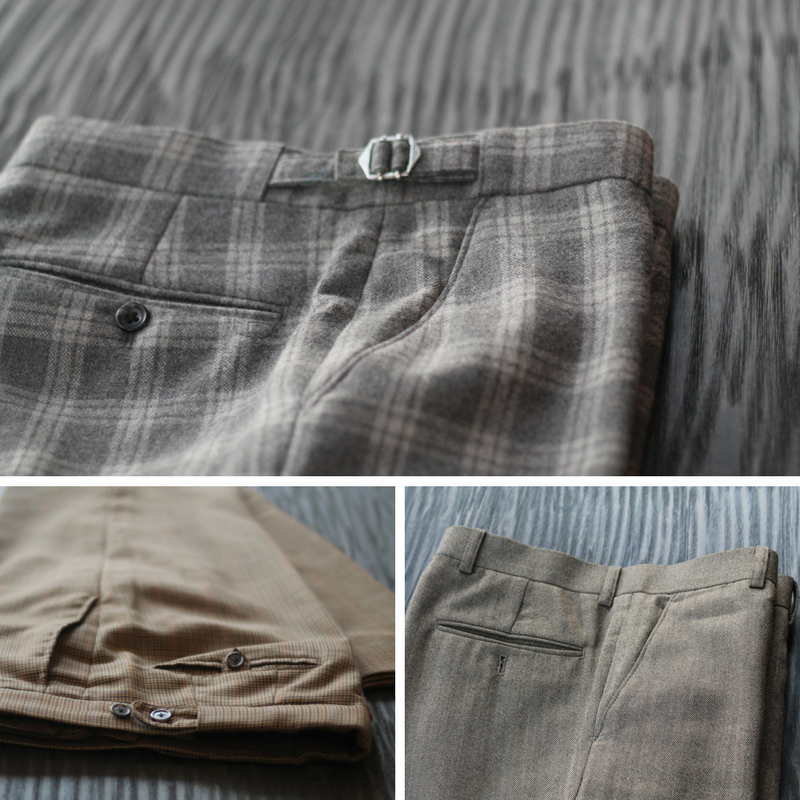 What should a business casual wardrobe include?
Trousers
Every business casual wardrobe should include a few pairs of tailored trousers in neutral colours: cotton and lightweight wool for Summer and flannel and heavier wool for Winter. Corduroy is also a nice option for the cooler months.
Denim might be acceptable in some business casual workplaces, but if in doubt, don't risk it. If it is an acceptable part of the dress code, stick to classic slim cuts (not skinny) in a darker wash such as black or indigo. They shouldn't look too casual – save your ripped jeans for the weekend!
Tops
Shirts (both casual and formal), blouses, lightweight knits, polo shirts and turtlenecks are great options for your business casual wardrobe. T-shirts might be okay in the right workplace, but they should be in good condition without any bold graphics or slogans.
Formal shirts will always look smart, but should only be worn with appropriately smart trousers. Something in broadcloth will look fantastic with a pair of tailored, wool trousers, but quite strange with denim jeans. Whatever you wear them with, make sure you tuck the shirt in. It is designed with a longer hemline and will look very messy if you leave it untucked.
If your trousers are on the casual side, they will look better with a casual button-down, such as one in chambray or flannel. Casual shirts tend to be cut with a shorter hem, so they look perfectly fine untucked.
Dresses and Skirts
Skirts and dresses should be at a length that you can sit comfortably in at work. A sheath dress is a popular choice in many offices because it is very flattering, yet comfortable to wear all day. Wear it with a cardigan on a regular day in the office and dress it up with a blazer when meeting important clients.
Jackets & Outerwear
Wearing a sports jacket or a blazer is a fantastic way to pull together your outfit, particularly for meetings with clients or important presentations. They add a professional look – even to a pair of jeans. It is very hard to go wrong with a navy worsted wool, however, if you're looking for something a little different, there are so many cloths to choose from, including flannel, linen and tweed.
The crucial thing to remember when purchasing a jacket is that it must fit you correctly or the professional image you want to create is instantly diminished. If you need help with figuring out if something fits, we have written a whole blog post on how a suit should fit. Follow the guidelines for jackets.
Even though you don't wear your outerwear in the office, it should still follow the dress code. Scruffy anoraks and ski jackets are not business casual appropriate and they are a sure-fire way to ruin an otherwise professional outfit. Instead, you should wear a simple tailored mackintosh or overcoat to keep you warm and dry.
Shoes
It can vary from office to office, but in our opinion, trainers should not be worn to a business casual workplace. Even the super sleek ones feel too casual. Instead, consider a simple pair of oxfords or brogues. Loafers, boots, ballet flats and heels are also acceptable for work. Sandals are not ideal, however, on a hot day, it should be perfectly fine to wear them in the office. Flip-flops, however, are a big no-no.
Accessories
This is where you get to have a bit more fun. Whilst your clothing might be relatively simple, show some personality through the accessories you wear. This can be through jewellery, belts, watches and bags. Just don't go over the top! When it comes to bags, don't wear your old backpack to work. Instead, bring a satchel, tote or soft leather briefcase.
What to Avoid When Dressing Business Casual
Remember, there is still a "business" in business casual. What you choose to wear at work should always look professional. You shouldn't wear anything that is too tight or shows too much skin, so shorts, miniskirts and low-cut tops are off the cards. Jogging bottoms, leggings and sportswear are also inappropriate for work.
If you're questioning whether something is appropriate for the office, it probably isn't! Play it safe and wear something else.
Starting from scratch?
If you are just starting out, you might want to rely upon an outfit "formula" to get you started. That might be tailored trousers, a shirt and some brogues or a sheath dress, cardigan and some court shoes.
Figure out what outfit you feel most comfortable in and buy versions of it in a few different colours and fabrics. By creating this formula, it takes some of the pressure off whilst you build a more substantial business casual wardrobe.
16 January 2020
What's not to love about a wedding in the country? It's quintessentially British (think Four Weddings) and it's the perfect way to embrace the great outdoors in a relaxed environment. No wonder so many of us are opting to tie the knot in a rural setting.
Style Tips & Advice
Weddings
Country Style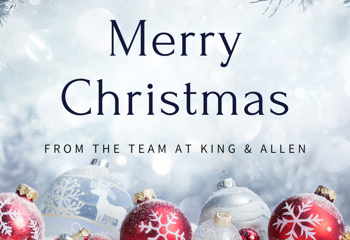 28 November 2019
To get you in the festive mood, we asked our four King & Allen consultants to tell us about their 2019 festive outfit (hint: they all involve a suit) and share their style tips for the perfect party mood...
Style Tips & Advice
King & Allen News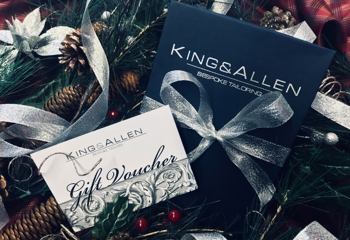 25 November 2019
It's been dubbed the Blue Planet effect - spurred on by Swedish teenage environmental activist Greta Thunberg and the rise of Extinction Rebellion. We are, of course, talking about growing consumer concern about issues such as single-use plastic and climate change...
Style Tips & Advice
Accessories
King & Allen News