A Short History of the Dinner Suit
It is an intriguing reflection of our times that the dinner suit, currently the most formal of all two-piece suits, was originally the least formal form of attire in a man's eveningwear wardrobe.
Indeed, it was conceived as a casual alternative to evening dress for smaller, more relaxed engagements.
The History of the Dinner Suit
In the 1850s, a shorter "lounge" jacket was designed as a more practical alternative to long frock/morning coats. British men of the middle and upper classes were taking part in more and more outdoor activities and found the old style of daywear restrictive. This shorter style of jacket allows more freedom of movement.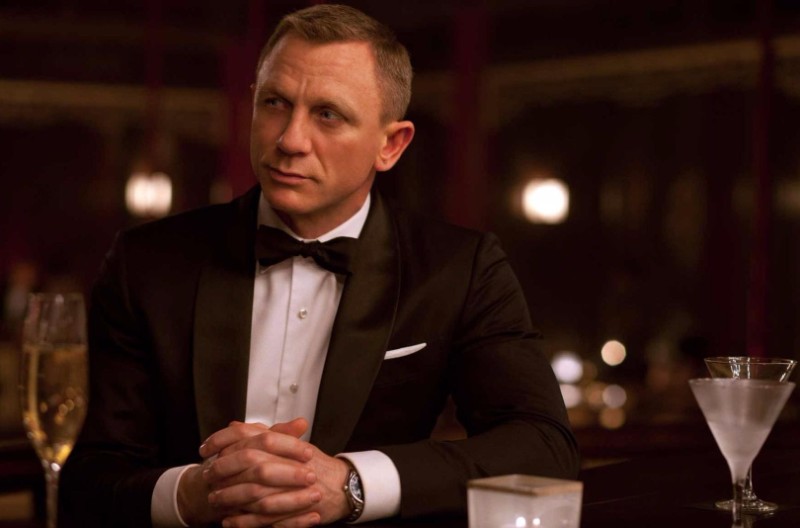 Eventually, men started to wear shorter jackets indoors, tailored from the same velvet as their dressing gowns. These were worn indoors when smoking cigars after dinner. Apparently, the velvet was supposed to absorb the smell of the smoke.
Once the smoking jacket was popular, it was only a matter of time until tailors started making the jackets in black wool with appropriate "formal" trimmings, so that they could be worn in the dining room.
The earliest record of a formal jacket without tailes (ie. a dinner jacket) dates back to 1865, when the future Edward VII commissioned his tailor, Henry Poole & Co, to make him a blue silk shorter jacket and matching trousers to wear to informal dinner parties at his Sandringham estate.
Just so there is no ambiguity: dinner suits, black tie suits, dinner jackets, DJs and tuxedos are all the same garment. The dinner suit only became the tuxedo when it crossed the Atlantic.
James Potter and his wife, Cora, was introduced to Edward VII at a court ball in 1886. Womanising Edward took a shine to Cora and invited them both over for dinner at Sandringham.
Unsure of what to wear, James was referred to Henry Poole & Co who made him a short evening jacket. He was so taken by the style that he brought it back to the US, wearing it to the famous Tuxedo Park country club.
High society in America initially rejected the Tuxedo, considering it to be an inappropriate suit worn by young eccentrics to strictly formal occasions. The style eventually took off as an informal, summer suit and became known as the "Tuxedo." At first, the term referred to just the jacket, but it was eventually used in reference to the whole suit.
Black tie has seen peaks and troughs throughout the years since it's inception, but the dinner suit's timeless elegance has secured it as standard eveningwear. The tailcoats and top hats of white tie are, now, only ever worn at very special events.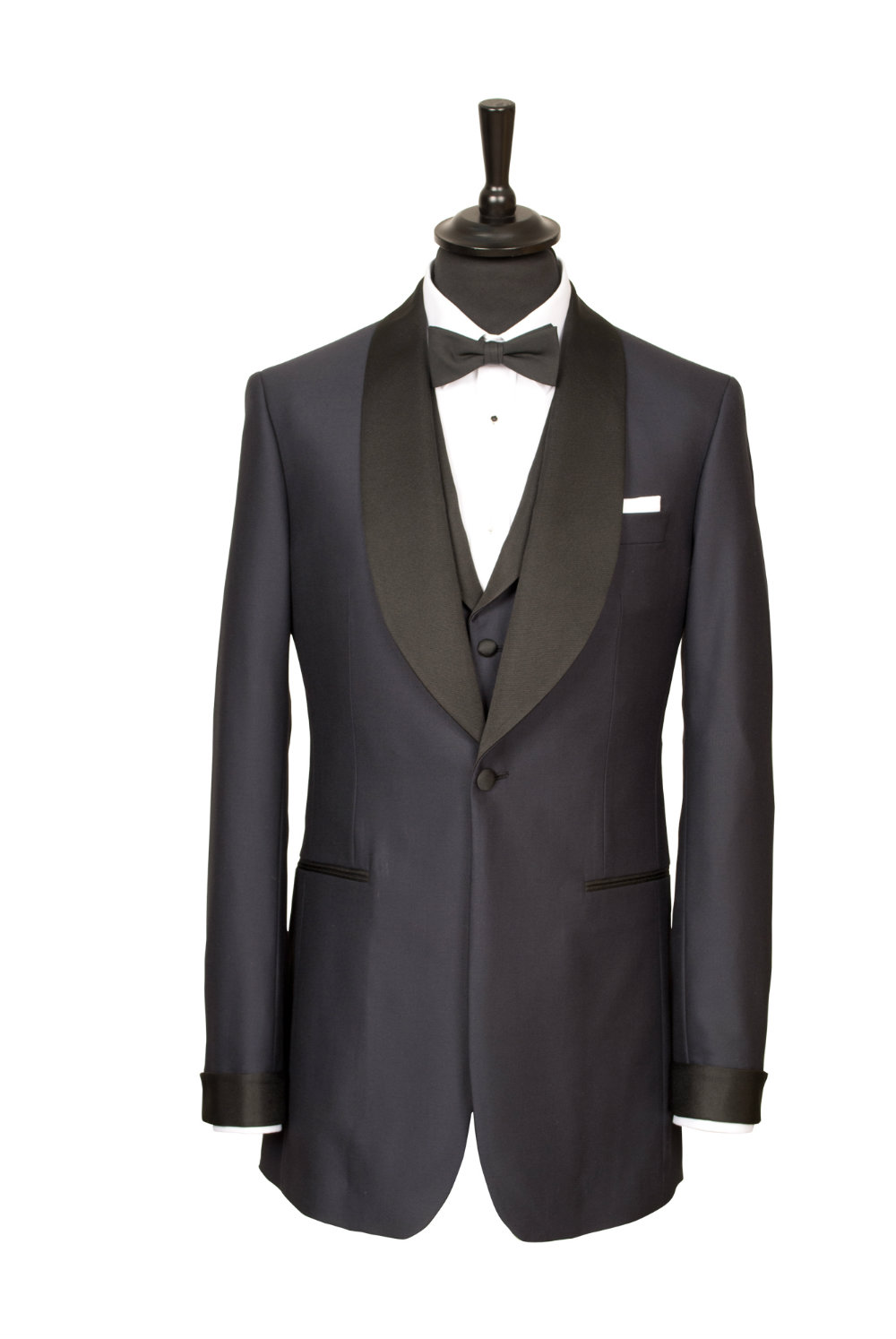 Are you looking for a bespoke dinner suit?
If you're looking for a bespoke dinner suit, we'd love to meet with you for an initial consultation.
26 September 2019
An increasing number of companies are adopting a less formal office dress code these days, with fewer businesses expecting their male employees to show up in a suit and tie. Instead, the new watchword is 'smart-casual'. But where does that leave the suit lover?
Style Tips & Advice
Business Style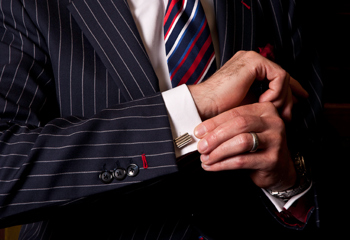 12 September 2019
The term 'pinstripe' refers to the very thin, parallel lines that run through a cloth, contrasting with the main colour. Taken at face value, it would seem to be a fairly bland description of a simple fabric pattern. But the history of the pinstripe suit is anything from bland and, indeed, the suit itself has a host of connotations attached to it.
Style Tips & Advice
Style History
27 August 2019
The new Peaky Blinders series is back with a bang and we're not just talking about the storylines. As ever, Tommy and his crew look as sharp as the razor blades the real-life Peaky Blinder gang were rumoured to stitch into the peak of their flat caps.
Style Tips & Advice
Celebrity Style
Style History