Why injecting colour into your suit style could make you happier (and richer!)
Wearing a splash of colour with your suit could get you a promotion, a pay rise and make you happier, according to a study of 2000 British workers.
The study produced a number of interesting statistics:
-20% of British workers wear no colour at all – choosing to stick to black, white and grey.
-20% of 18-34 year olds credited adding colour to their work attire with receiving a promotion.
-33% said they felt more positive
-27% said they felt more active
-20% of workers felt more energetic
-14% said they felt more creative
-20% of 25-34 year olds credited adding colour to receiving a pay rise.
-25% attributed their sense of style to landing the job in the first place.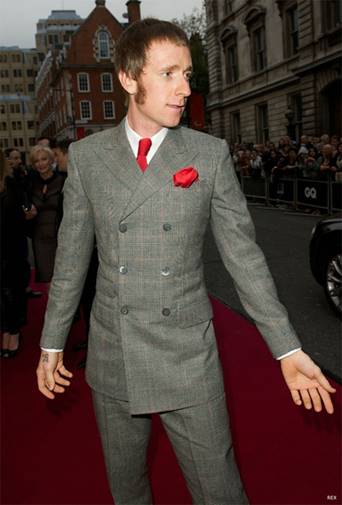 Rebecca Alford, the marketing manager of Case Station who commissioned the study, commented:
"The psychology of colour has long been used in business, but only recently has it moved into areas individual workers have the power to control. We believe the trend of personalising your work appearance and environment will continue to gather momentum rapidly, and workers will be increasingly looking for new ways to stand out from their colleagues when it comes to their individual style."
Feeling inspired? For advice on how to add colour to your suits, or to take a look at some of our more colourful cloths, please get in touch.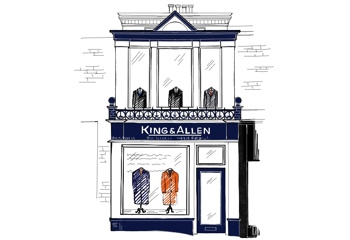 26 May 2020
Following the announcement by the Prime Minister on the 25th May, we will be reopening our Surbiton, Liverpool Street and Wilmslow stores on the 16th June.
King & Allen News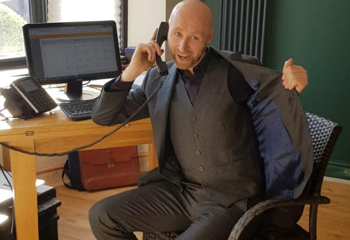 15 May 2020
We've put  together a brief guide and some resources for what to do once you've decided on a new date for your big day.
Style Tips & Advice
Weddings
14 May 2020
While we look forward to re-opening and helping you all find your fit for your special day, we also thought it might bring a smile to our follower's faces to see how some people have kept their lockdown weddings and celebrations going.
Style Tips & Advice
Weddings