Why injecting colour into your suit style could make you happier (and richer!)
Wearing a splash of colour with your suit could get you a promotion, a pay rise and make you happier, according to a study of 2000 British workers.
The study produced a number of interesting statistics:
-20% of British workers wear no colour at all – choosing to stick to black, white and grey.
-20% of 18-34 year olds credited adding colour to their work attire with receiving a promotion.
-33% said they felt more positive
-27% said they felt more active
-20% of workers felt more energetic
-14% said they felt more creative
-20% of 25-34 year olds credited adding colour to receiving a pay rise.
-25% attributed their sense of style to landing the job in the first place.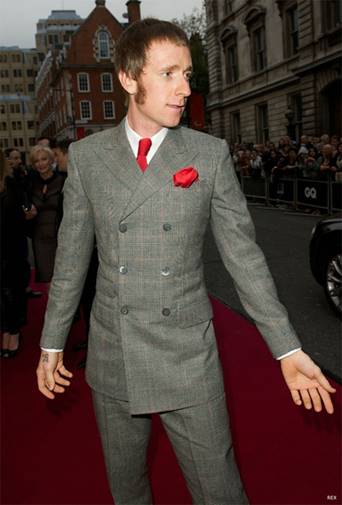 Rebecca Alford, the marketing manager of Case Station who commissioned the study, commented:
"The psychology of colour has long been used in business, but only recently has it moved into areas individual workers have the power to control. We believe the trend of personalising your work appearance and environment will continue to gather momentum rapidly, and workers will be increasingly looking for new ways to stand out from their colleagues when it comes to their individual style."
Feeling inspired? For advice on how to add colour to your suits, or to take a look at some of our more colourful cloths, please get in touch.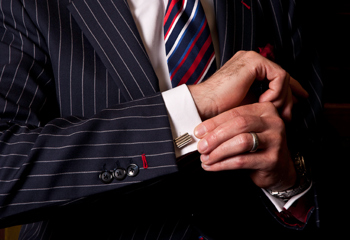 12 September 2019
The term 'pinstripe' refers to the very thin, parallel lines that run through a cloth, contrasting with the main colour. Taken at face value, it would seem to be a fairly bland description of a simple fabric pattern. But the history of the pinstripe suit is anything from bland and, indeed, the suit itself has a host of connotations attached to it.
Style Tips & Advice
Style History
27 August 2019
The new Peaky Blinders series is back with a bang and we're not just talking about the storylines. As ever, Tommy and his crew look as sharp as the razor blades the real-life Peaky Blinder gang were rumoured to stitch into the peak of their flat caps.
Style Tips & Advice
Celebrity Style
Style History
23 August 2019
Nothing pulls an outfit together more than the addition of an overcoat. It's been a staple in the fashion landscape for years and has recently had something of a resurgence in the public imagination...
Style Tips & Advice
Celebrity Style
Style History