Why injecting colour into your suit style could make you happier (and richer!)
Wearing a splash of colour with your suit could get you a promotion, a pay rise and make you happier, according to a study of 2000 British workers.
The study produced a number of interesting statistics:
-20% of British workers wear no colour at all – choosing to stick to black, white and grey.
-20% of 18-34 year olds credited adding colour to their work attire with receiving a promotion.
-33% said they felt more positive
-27% said they felt more active
-20% of workers felt more energetic
-14% said they felt more creative
-20% of 25-34 year olds credited adding colour to receiving a pay rise.
-25% attributed their sense of style to landing the job in the first place.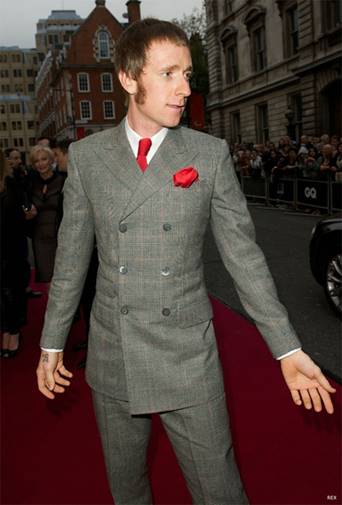 Rebecca Alford, the marketing manager of Case Station who commissioned the study, commented:
"The psychology of colour has long been used in business, but only recently has it moved into areas individual workers have the power to control. We believe the trend of personalising your work appearance and environment will continue to gather momentum rapidly, and workers will be increasingly looking for new ways to stand out from their colleagues when it comes to their individual style."
Feeling inspired? For advice on how to add colour to your suits, or to take a look at some of our more colourful cloths, please get in touch.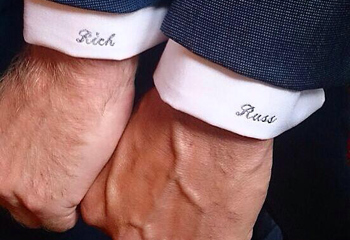 26 May 2022
Planning for your wedding can be a stressful time for some and the day itself often passes in a blur of joy and excitement. That's why it's important to 'stop and smell the roses' during your wedding journey and remember all of the reasons you've chosen to marry the love of your life. After the event itself, there are a plethora of ways you can look back fondly on the day, from the photos, to the video, to the signatures in the guest book. But did you know that your wedding suit can also serve as a reminder of the best day of your life? Read on to find out how...
Weddings
26 May 2022
2022 is a very special year for Pride, as it marks 50 years since the first ever march in 1972. While there were only 700 bravely marching then, this year it is expected there will be over 2 million attendees! Of course, many historical milestones have been achieved since 1972.
Style Tips & Advice
Style History
26 May 2022
Next week, the whole world will be watching as we celebrate 70 years with Queen Elizabeth II on the throne! The Queen has created quite the signature fashion lookbook that deserves its own jubilee. Her style has, quite literally, stood the test of time. Through nine decades, with her vibrant pant-suits and matching hats, stunning heirloom brooches - not to mention the symbolism behind every ensemble - it's no wonder the Queen is our style icon.
Style History