What does 'Worsted' mean?
Gorge, melton, baste, handle, pitch, twill… the world of bespoke tailoring is blessed with a rich and expressive vocabulary. Many of the terms are as old as the industry itself, and are seldom used outside the world of suiting. As a result they can be confusing, ambiguous or even misleading, and over the years this blog has sought to ease the reader gently into this brave old world.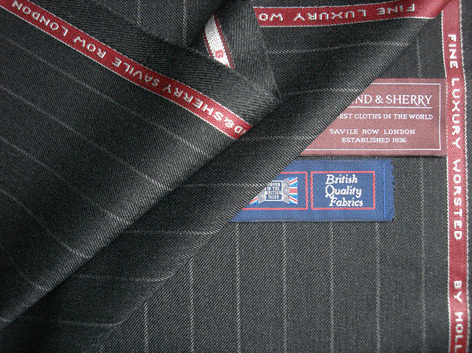 This week our focus is on the word 'worsted'…
The name worsted derives from the Norfolk village of Worstead, which has been famous for its weaving since the 12th century. Worsted is a form of weaving whereby the fibres of a wool are split with a comb before they are spun, separating the long, strong fibres from the others, and forcing them into straight, parallel lines. This is known as the Long Staple. The Short Staple, on the other hand, creates a hairier, warmer yarn.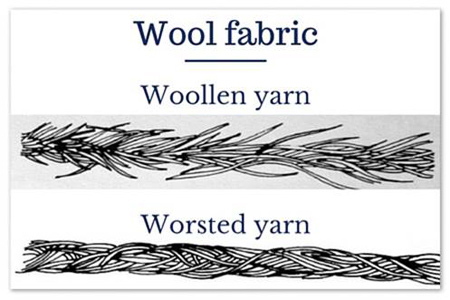 This is known as the Woollen process, and is often used for jumpers and carpets. The Worsted process, on the other hand, creates a yarn which is fine, smooth and strong – making it ideal for suit-making.
To find out more about the tailoring process, please arrange a fitting today
26 September 2019
An increasing number of companies are adopting a less formal office dress code these days, with fewer businesses expecting their male employees to show up in a suit and tie. Instead, the new watchword is 'smart-casual'. But where does that leave the suit lover?
Style Tips & Advice
Business Style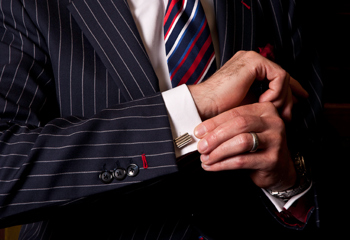 12 September 2019
The term 'pinstripe' refers to the very thin, parallel lines that run through a cloth, contrasting with the main colour. Taken at face value, it would seem to be a fairly bland description of a simple fabric pattern. But the history of the pinstripe suit is anything from bland and, indeed, the suit itself has a host of connotations attached to it.
Style Tips & Advice
Style History
27 August 2019
The new Peaky Blinders series is back with a bang and we're not just talking about the storylines. As ever, Tommy and his crew look as sharp as the razor blades the real-life Peaky Blinder gang were rumoured to stitch into the peak of their flat caps.
Style Tips & Advice
Celebrity Style
Style History