We made Iron Maiden's drummer a dinner suit – and he trashed it immediately…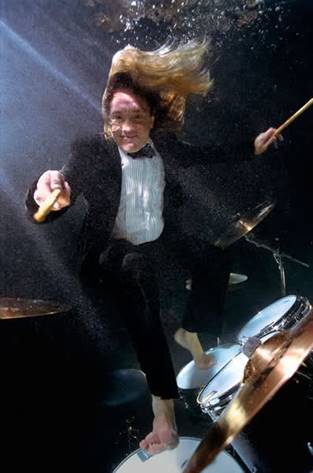 This is a photograph of Nicko McBrain, the drummer for Iron Maiden, wearing a King & Allen dinner suit for an amazing underwater photo shoot. King & Allen had donated the suit in support of a charity called Fresh2o, which aims to draw attention to the fact that over 4000 children die each day from contaminated water.
Nicko tried the suit on, and it fitted him perfectly first time. Delighted with his newfound sartorial elegance, he then jumped straight into the swimming pool where the shoot had been set up – destroying it immediately…
It was a shame to see a suit get trashed so quickly – but it was all for a good cause!
King & Allen was invited to attend an exhibition of the works, at Grace of Belgravia in London. Here's co-founder Adam King with one of the signed prints that was available to buy on the night.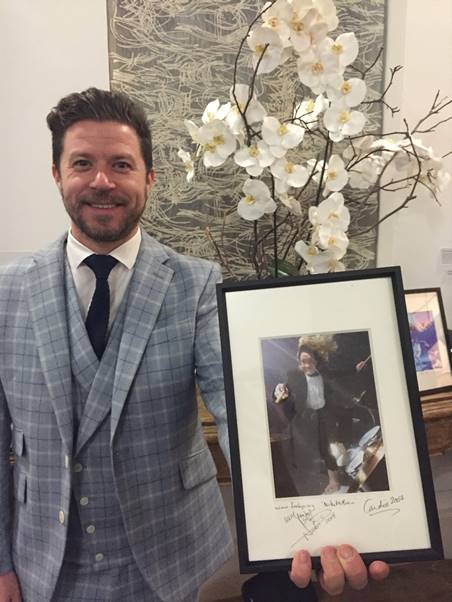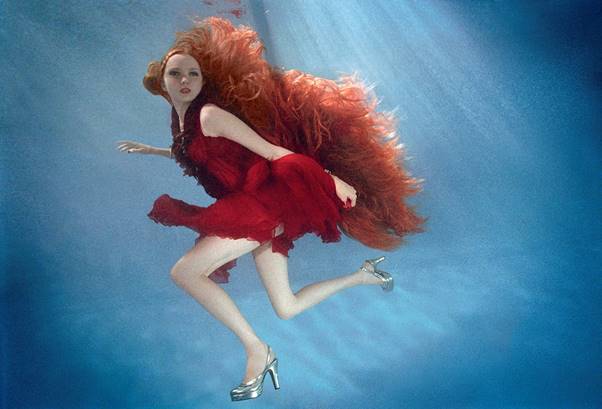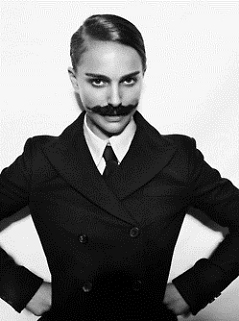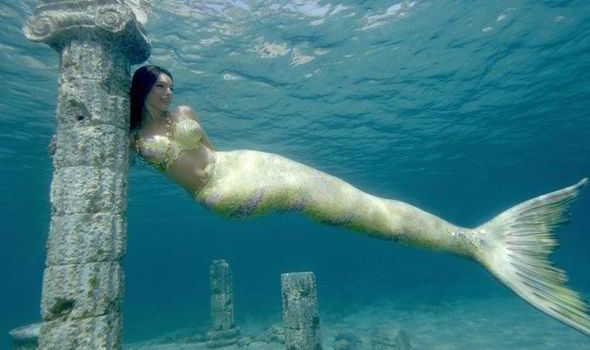 To find out more about the amazing work the charity is doing for children around the world click here.
26 September 2019
An increasing number of companies are adopting a less formal office dress code these days, with fewer businesses expecting their male employees to show up in a suit and tie. Instead, the new watchword is 'smart-casual'. But where does that leave the suit lover?
Style Tips & Advice
Business Style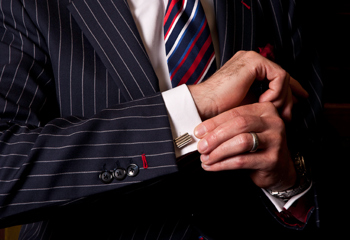 12 September 2019
The term 'pinstripe' refers to the very thin, parallel lines that run through a cloth, contrasting with the main colour. Taken at face value, it would seem to be a fairly bland description of a simple fabric pattern. But the history of the pinstripe suit is anything from bland and, indeed, the suit itself has a host of connotations attached to it.
Style Tips & Advice
Style History
27 August 2019
The new Peaky Blinders series is back with a bang and we're not just talking about the storylines. As ever, Tommy and his crew look as sharp as the razor blades the real-life Peaky Blinder gang were rumoured to stitch into the peak of their flat caps.
Style Tips & Advice
Celebrity Style
Style History