We made Iron Maiden's drummer a dinner suit – and he trashed it immediately…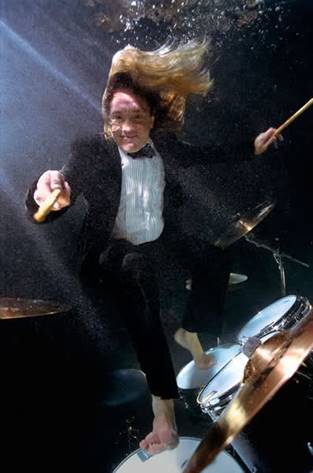 This is a photograph of Nicko McBrain, the drummer for Iron Maiden, wearing a King & Allen dinner suit for an amazing underwater photo shoot. King & Allen had donated the suit in support of a charity called Fresh2o, which aims to draw attention to the fact that over 4000 children die each day from contaminated water.
Nicko tried the suit on, and it fitted him perfectly first time. Delighted with his newfound sartorial elegance, he then jumped straight into the swimming pool where the shoot had been set up – destroying it immediately…
It was a shame to see a suit get trashed so quickly – but it was all for a good cause!
King & Allen was invited to attend an exhibition of the works, at Grace of Belgravia in London. Here's co-founder Adam King with one of the signed prints that was available to buy on the night.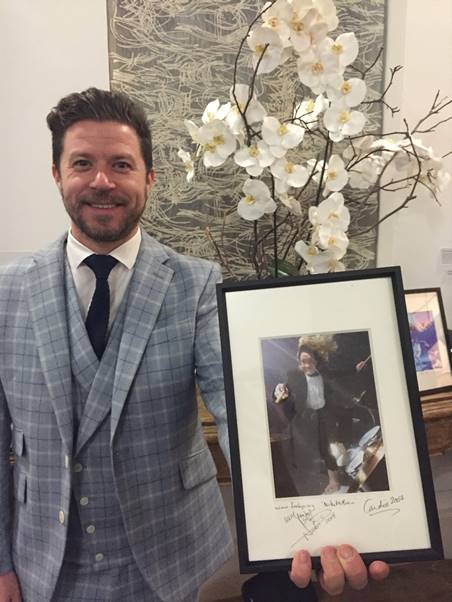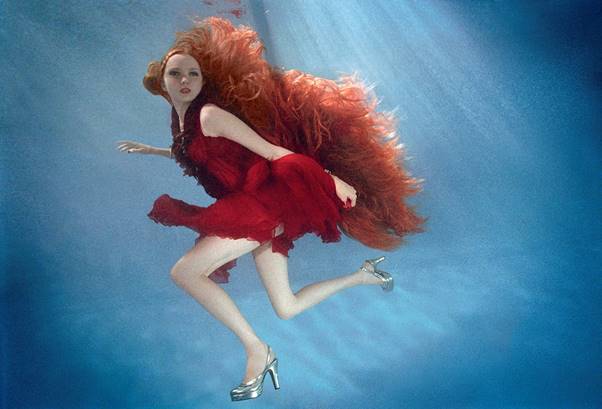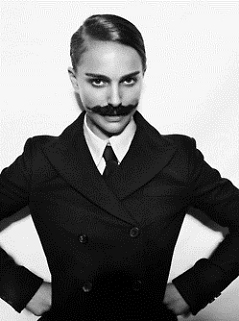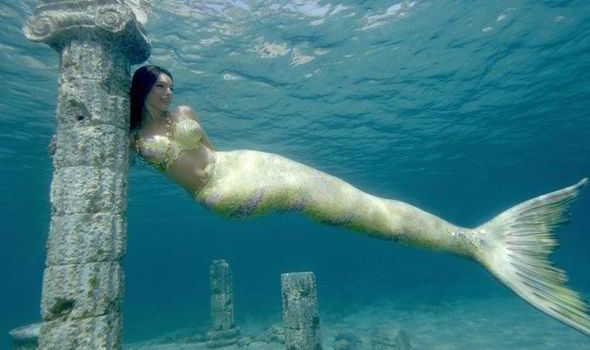 To find out more about the amazing work the charity is doing for children around the world click here.
18 August 2021
Linen has been used for many thousands of years. Indeed, flax fibres were found in a prehistoric cave in Georgia, dating from around 36,000 years ago! Nowadays, linen is a lightweight, breathable fabric that is particularly popular during the summer months or in hotter climates. It's also a vegan fabric, which is perfect for those looking for a suit free from animal products.
Style Tips & Advice
Weddings
16 August 2021
It's often the smallest details that can really make something ordinary really stand out. The understated elements of a suit can often make a big difference in not only how we're perceived by others, but how we feel about ourselves. At King & Allen, a well-put-together suit and detailed design elements always leave us feeling more confident and with a spring in our step.
Style Tips & Advice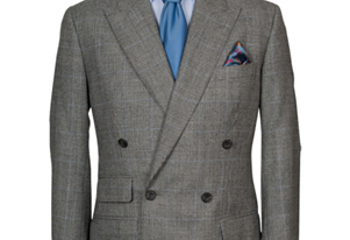 16 August 2021
One of the first style questions we ask our customers when they come in for their bespoke suit is 'double-breasted or single breasted?' While the single-breasted suit is often more popular, for both business and weddings, we are huge fans of the double-breasted suit. Read on to see why we rate this style and how you can make it work for you.
Style Tips & Advice