Icon of the Month: 7 of our Favourite Tinie Tempah Suits
Tinie Tempah is the world's most stylish rapper. There's no doubt about it.
He has long been establishing himself as a sartorial icon amongst the fashion heavyweights, having been named GQ's Best Dressed Man in 2012. Nowadays, you are just as likely to find him on the front row at London Collections: Men, as you are behind a microphone.
Known for his unconventional style, he continues to inspire with his unique take on tailoring. Whether it's a cropped trouser, a bright cloth or a great combination of textures, Tinie knows exactly how to put together striking tailored looks without going to the extreme.
King & Allen's Favourite Tinie Tempah Suits
Tempah looks red-carpet ready in this fabulous velvet dinner jacket. Paired with velvet loafers, it should be total overkill, but it actually works extremely well.
This suit is striking in vibrant blue mohair. The cut is simple and streamlined, if rather cropped on the trouser (not for everyone!) Tinie kept the accessories simple with a crisp white shirt, his signature bowtie and shiny black loafers.
Simplicity is elegance, as demonstrated by this excellent grey-blue 2 piece, with a 2 button jacket and notch lapel. This is a style that will look good on just about anyone. As usual, Tinie Tempah has opted for a cropped trousers, however, this would look look great with a classic trouser for work.
Spot those velvet loafers again! This time, Tinie's worn them with a (slightly tight!) high-shine jacket with a tonal geometric texture in the cloth, alongside a matching waistcoat and charcoal herringbone trousers. He's kept the look cohesive by maintaining a neutral colour palette throughout, even down to his tie.
Not for the faint of heart, Tinie Tempah sports the relaxed tailoring look again with a summery orange 2 piece. He, thankfully, tones it down with a white t-shirt and pale grey trainers, resulting in a youthful look that is true to his laid-back style.
Tempah's on the red carpet again, rocking his favourite bow tie and loafers. He's chosen an classic look, with a beautiful cream dinner jacket, cutaway at the front, with sweeping shawl lapels. This is worn with a matching waistcoat and charcoal trousers, which, we feel, are a much better length on him.
The king of relaxed tailoring, Tinie Tempah looks great in this flannel melange 2 piece. The casual feel extends through to his white t-shirt and trainers. What should be a major faux-pas ends up looking surprisingly fresh.
Feeling Inspired?
If you're feeling inspired by any of these Tinie Tempah suits, please get in touch to book in for a free consultation, where we can show you our range of over 2000 luxury cloths and almost unlimited style options.
Click here to book a free consultation at your closest location now!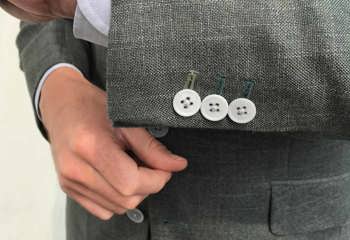 07 November 2019
November is World Vegan Month, when vegans around the world celebrate their lifestyle choice and champion others to do the same. And it seems more and more of us are making the switch. In 2018, there were 3.5 million registered vegans in the UK, up from around 540,00 in 2016, according to a study by The Vegan Society, which just happens to be celebrating its 75th birthday in 2019.
Style Tips & Advice
Celebrity Style
28 October 2019
When it comes to style superstars, there is none more seminal, more chameleon-like and more innovative than David Bowie. As you may remember, we included the iconic star's ever-evolving look in our recent blog post on the suits that rocked. That's why we were over the moon when Professor of Film and Cultural Studies, Dr Will Brooker, approached us to make a copy of Bowie's legendary mustard-yellow suit.
Celebrity Style
King & Allen News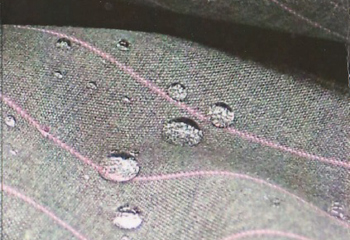 27 October 2019
Creating the perfect suit starts with a high-quality fabric. That's why we work closely with renowned  luxury cloth merchant, Holland & Sherry, to make sure we have the world's best possible cloths available for our clients. While we place great value on traditional methods – for example some of Holland & Sherry's pattern weaving hasn't changed in 200 years – we also believe in keeping one eye firmly on the very latest bespoke tailoring technologies.
Style History
King & Allen News