Icon of the Month: 7 of our Favourite Tinie Tempah Suits
Tinie Tempah is the world's most stylish rapper. There's no doubt about it.
He has long been establishing himself as a sartorial icon amongst the fashion heavyweights, having been named GQ's Best Dressed Man in 2012. Nowadays, you are just as likely to find him on the front row at London Collections: Men, as you are behind a microphone.
Known for his unconventional style, he continues to inspire with his unique take on tailoring. Whether it's a cropped trouser, a bright cloth or a great combination of textures, Tinie knows exactly how to put together striking tailored looks without going to the extreme.
King & Allen's Favourite Tinie Tempah Suits
Tempah looks red-carpet ready in this fabulous velvet dinner jacket. Paired with velvet loafers, it should be total overkill, but it actually works extremely well.
This suit is striking in vibrant blue mohair. The cut is simple and streamlined, if rather cropped on the trouser (not for everyone!) Tinie kept the accessories simple with a crisp white shirt, his signature bowtie and shiny black loafers.
Simplicity is elegance, as demonstrated by this excellent grey-blue 2 piece, with a 2 button jacket and notch lapel. This is a style that will look good on just about anyone. As usual, Tinie Tempah has opted for a cropped trousers, however, this would look look great with a classic trouser for work.
Spot those velvet loafers again! This time, Tinie's worn them with a (slightly tight!) high-shine jacket with a tonal geometric texture in the cloth, alongside a matching waistcoat and charcoal herringbone trousers. He's kept the look cohesive by maintaining a neutral colour palette throughout, even down to his tie.
Not for the faint of heart, Tinie Tempah sports the relaxed tailoring look again with a summery orange 2 piece. He, thankfully, tones it down with a white t-shirt and pale grey trainers, resulting in a youthful look that is true to his laid-back style.
Tempah's on the red carpet again, rocking his favourite bow tie and loafers. He's chosen an classic look, with a beautiful cream dinner jacket, cutaway at the front, with sweeping shawl lapels. This is worn with a matching waistcoat and charcoal trousers, which, we feel, are a much better length on him.
The king of relaxed tailoring, Tinie Tempah looks great in this flannel melange 2 piece. The casual feel extends through to his white t-shirt and trainers. What should be a major faux-pas ends up looking surprisingly fresh.
Feeling Inspired?
If you're feeling inspired by any of these Tinie Tempah suits, please get in touch to book in for a free consultation, where we can show you our range of over 2000 luxury cloths and almost unlimited style options.
Click here to book a free consultation at your closest location now!
16 January 2020
What's not to love about a wedding in the country? It's quintessentially British (think Four Weddings) and it's the perfect way to embrace the great outdoors in a relaxed environment. No wonder so many of us are opting to tie the knot in a rural setting.
Style Tips & Advice
Weddings
Country Style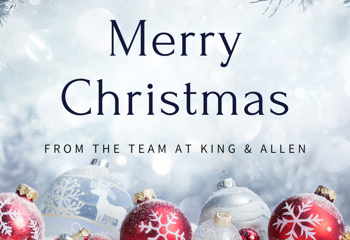 28 November 2019
To get you in the festive mood, we asked our four King & Allen consultants to tell us about their 2019 festive outfit (hint: they all involve a suit) and share their style tips for the perfect party mood...
Style Tips & Advice
King & Allen News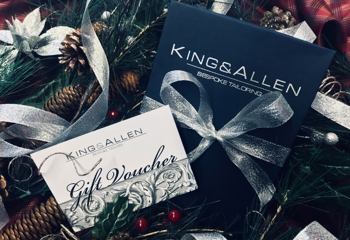 25 November 2019
It's been dubbed the Blue Planet effect - spurred on by Swedish teenage environmental activist Greta Thunberg and the rise of Extinction Rebellion. We are, of course, talking about growing consumer concern about issues such as single-use plastic and climate change...
Style Tips & Advice
Accessories
King & Allen News