The Life and Style of Prince – The Last Dandy Megastar
From the naked androgyny of his eponymous 1979 album, to his emotional last appearance in Atlanta last week, Prince Rogers Nelson set his own path in both style and music. To understand how and why he achieved such a unique journey, it's important to understand a little about his relationships with two key factors in his life: god and sex.
Born into a Seventh Day evangelist family, he later converted to Jehovah's Witness, and although his sexual preferences were never clear, he regularly alluded to bisexuality. However, he also famously spoke out against same sex marriage in 2008 – although he claims he was misquoted. These themes of sexual and moral ambiguity run throughout his lyrics and musical style, and didn't so much spill out but exploded into his wardrobe.
Since this is a tailoring blog, I will of course be focusing on Prince's suits. However, it's important to highlight that to do so is to focus on the conservative side of his style, since has worn some of pop's truly radical outfits over the years…
That being said, his suit collection is a marvel to behold. As a clothing medium, The Suit has remained popular and relevant because it is so hard to adapt. Yet Prince used it as a blank canvas, time and again creating unique and exciting pieces. Pieces that, thanks to the depths of his talent (and the mythical status that will be assured by his early death) shall remain in the mens' style cannon forever…
If you enjoyed this article, please do sign up for our monthly e-magazine, The Stitch.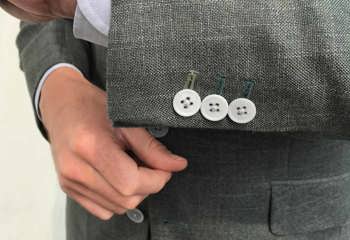 07 November 2019
November is World Vegan Month, when vegans around the world celebrate their lifestyle choice and champion others to do the same. And it seems more and more of us are making the switch. In 2018, there were 3.5 million registered vegans in the UK, up from around 540,00 in 2016, according to a study by The Vegan Society, which just happens to be celebrating its 75th birthday in 2019.
Style Tips & Advice
Celebrity Style
28 October 2019
When it comes to style superstars, there is none more seminal, more chameleon-like and more innovative than David Bowie. As you may remember, we included the iconic star's ever-evolving look in our recent blog post on the suits that rocked. That's why we were over the moon when Professor of Film and Cultural Studies, Dr Will Brooker, approached us to make a copy of Bowie's legendary mustard-yellow suit.
Celebrity Style
King & Allen News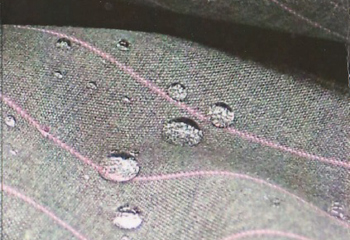 27 October 2019
Creating the perfect suit starts with a high-quality fabric. That's why we work closely with renowned  luxury cloth merchant, Holland & Sherry, to make sure we have the world's best possible cloths available for our clients. While we place great value on traditional methods – for example some of Holland & Sherry's pattern weaving hasn't changed in 200 years – we also believe in keeping one eye firmly on the very latest bespoke tailoring technologies.
Style History
King & Allen News