Build a Bespoke Wardrobe You Can Be Proud Of
If you wear suits for work, you should really have a different suit for every day of the working week. To some, this might seem like a lot, however, this allows you to rest your suits between wears so that they stay in good condition and therefore, last much longer.
Of course, for someone who doesn't have a suit collection, the thoughts of purchasing 5 brand new bespoke suits at once can be rather intimidating.
That's why King & Allen introduced the 'Wardrobe Discount.' With our wardrobe discount, you can purchase 5 bespoke suits from King & Allen with a discount of 10% on all suits plus you don't have to pay for them all in one go.
Our customer Jeff Marshall recently took us up on our wardrobe discount with excellent results. In today's blog post, Jeff kindly shares his experience with the wardrobe discount in his own words.
Thanks Jeff!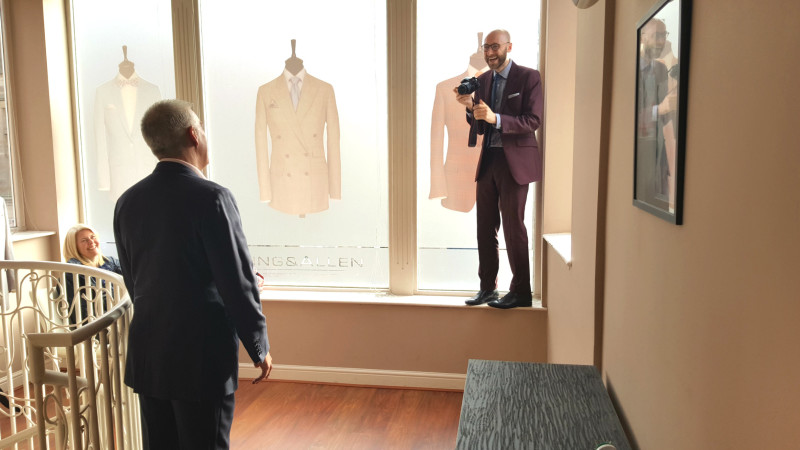 Jeff Marshall on his Experience with King & Allen's Wardrobe Discount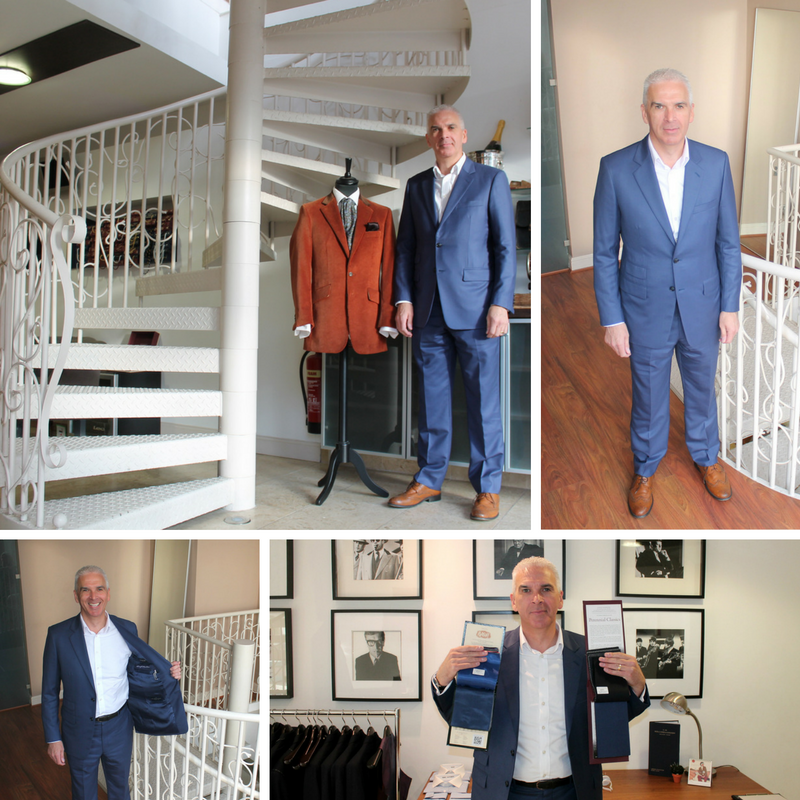 Hello, my name is Jeff and I am the MD of a specialist academy conversion company. We convert schools to academy status, which means that I visit schools every day of the week.
Having also been in finance for over 25 years, many spent in banking, I have worn a suit to work for over 30 years. I'm now more comfortable in a suit than in casual clothes, so getting a suit just right is important to me.
Over the years, buying off-the-peg has always caused issues. Getting a suit that fitted properly when you couldn't 'mix and match' sizes proved difficult. I nearly always ended up with something that didn't fit right, whether it be the jacket, the trousers or even the waistcoat.
I used to look at great suits and think, 'That's a nice suit… one day!' I always used to think bespoke suits were out of my price range though.
With my company doing well over the last few years, I started researching bespoke suits and ended up having King & Allen's website open as a tab on my iPad for over 2 years! I kept going back to it and learning about suits. I'd worn them for 30 years and never realised how little I knew about them!
Now, at the back end of the process, I know that the cut and the fit of the suit are more important than anything else. You just feel special in something that's been made specifically for you.
So, how did all this start for me?
This year, I turned 50 and my wife, Gaynor, asked what gift I wanted to mark the special event – a piece of art, a watch maybe (I like watches!) Then she suggested that I go for a bespoke suit; something that I will get lots of use out of and will last for many years.
Little did we know that this conversation would open a door that would never again be closed!
I immediately went back to the King & Allen website on my iPad and arranged a meeting at the Wilmslow centre. After the initial consultation with Karl, I was hooked and opted for a three-piece in black.
From the very first consultation to the baste fitting to picking up the finished suit, nothing was too much trouble for Karl. His calm advice really helped.
What threw a cat amongst the pigeons was when Karl mentioned the wardrobe discount, which offered a 10% discount on all suits when you order five. I looked at Gaynor and we knew immediately that this was something not to be missed!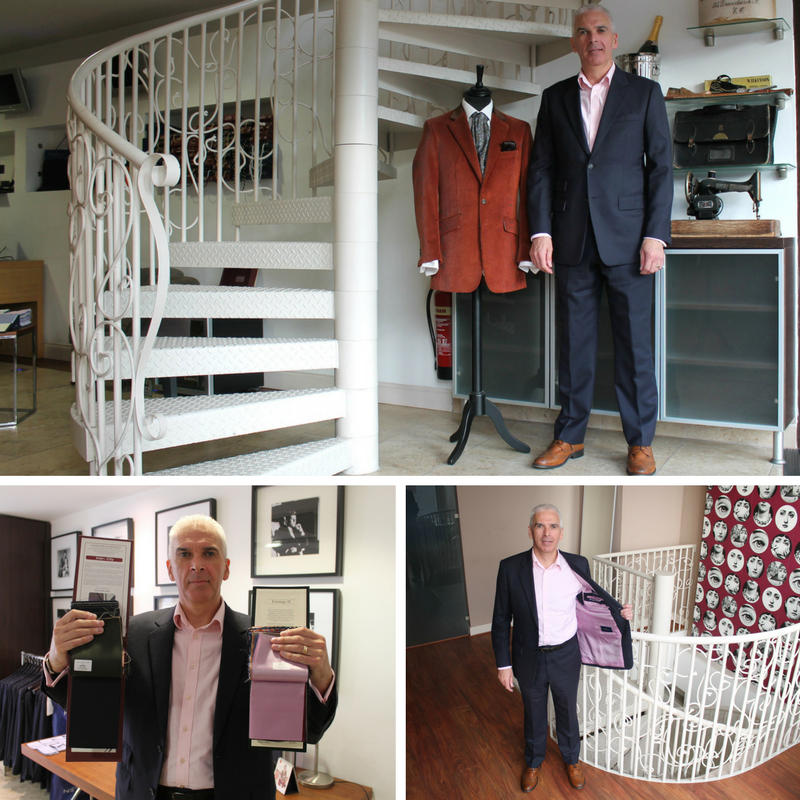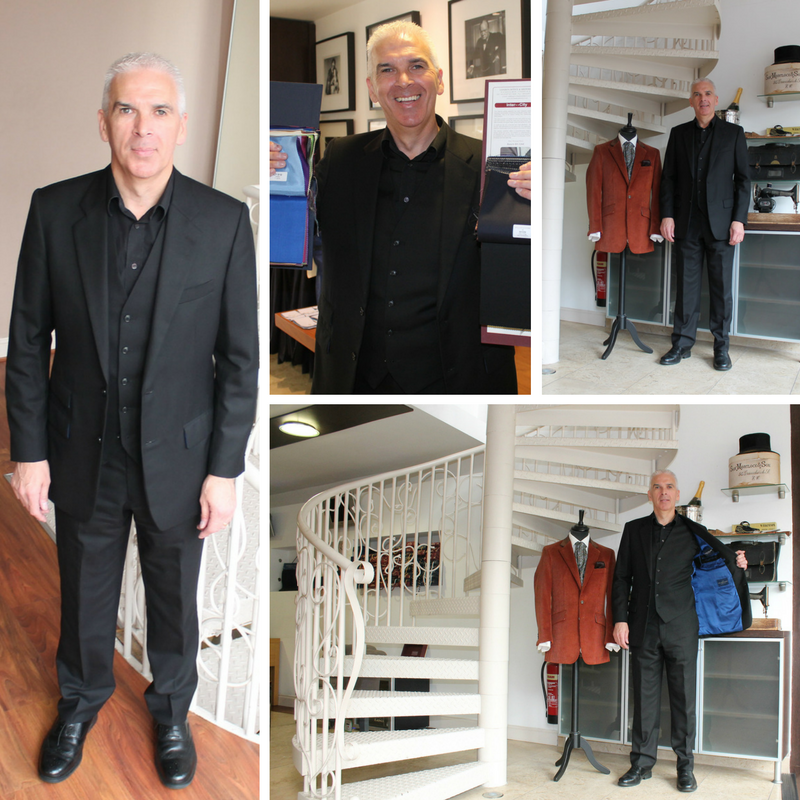 I 'sold' it to myself on the basis that if I wore a King & Allen bespoke suit on the Monday and then went back to my ill-fitting off-the-peg suits for the rest of the week, would I feel comfortable? Would it send the right message out and would it make sense to miss out? Thankfully, my wife let me!
We set out on choosing cloth and linings for another four suits, but with my wife, Gaynor, being a professional surface pattern designer and soft furnisher together with Karl's professional advice, we worked through the dilemma. I ended up choosing a navy, a black, a Prince of Wales check and a more vibrant blue suit. With the hardest part out of the way, the rest was easy!
When I found out about the shirt deal (6 shirts for the price of 5), the whole process started again; Gaynor just shaking her head with a resigned look on her face and Karl rubbing his hands with glee! I chose 6 shirts – two white, a black, a royal blue, a pink and a blue check. They all looked superb with the suit choices and again the only hard part was choosing the colour, fabric and personalisations.
Now that I have collected the suits, my favourite changes from week to week! I often get compliments on my suits and shirts and have already recommended a friend to visit Karl. He has already ordered his first suit!
So, would I recommend King & Allen and Karl at Wilmslow? Without question, I would. If you are looking for a quality, bespoke suit that will fit you like a glove and make you feel special, consider a suit – or better, more than one – from King & Allen. You will not be disappointed.
I am now looking at ordering a casual jacket and an overcoat. I can't wear a bespoke suit and then cover it with an ill-fitting overcoat now can I?!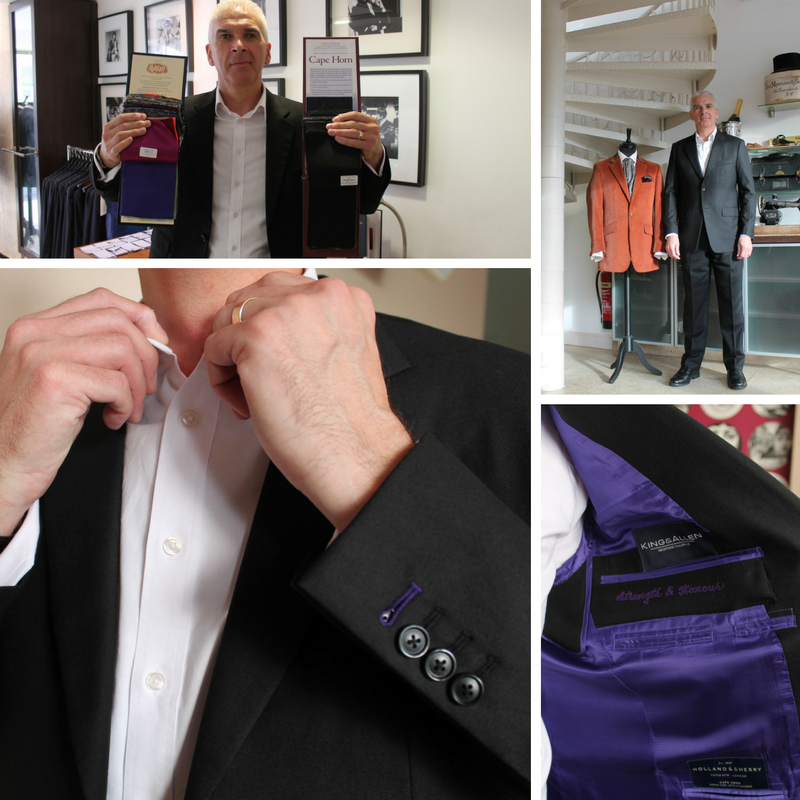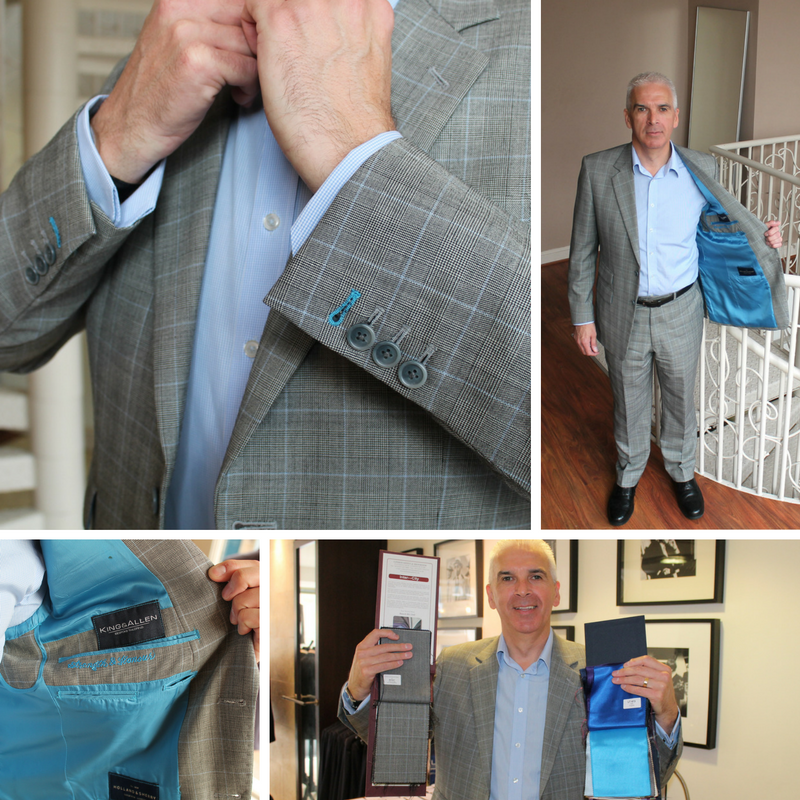 How Does the Wardrobe Discount Work?
If you would like to order 5 or more bespoke suits, we can apply the wardrobe discount to give you a 10% discount on all suits.
The fantastic thing about the wardrobe discount is that you don't have to order or pay for all of the suits in one go! Instead, you could pay for the suits that you initially order, and then make sure that you order your next suit(s) before you take home the first suit(s) to claim the discount.
You are welcome to cancel the un-ordered suits at any time, however you must pay the full price for the suits already ordered before you can collect them.
Need new suits, but don't know where to start?
If you know that you need some new suits, but don't know where to begin with choosing them, have a look at our article on the 5 Suits Every Gentleman Should Own, which is full of great tips on the suits that work for every man.
Once you're ready, come and see one of our tailoring consultants for a free initial consultation. They would be delighted to walk you through the tailoring process.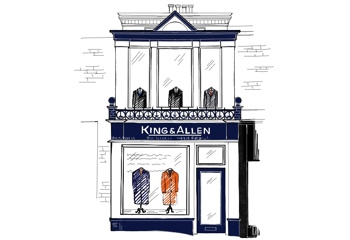 26 May 2020
Following the announcement by the Prime Minister on the 25th May, we will be reopening our Surbiton, Liverpool Street and Wilmslow stores on the 16th June.
King & Allen News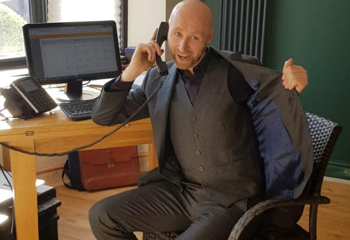 15 May 2020
We've put  together a brief guide and some resources for what to do once you've decided on a new date for your big day.
Style Tips & Advice
Weddings
14 May 2020
While we look forward to re-opening and helping you all find your fit for your special day, we also thought it might bring a smile to our follower's faces to see how some people have kept their lockdown weddings and celebrations going.
Style Tips & Advice
Weddings