Go Behind-the-Scenes at King & Allen's Latest Photoshoot
On a gloriously sunny day, earlier this year, King & Allen and a talented team of photographers, videographers and models travelled to two magnificent locations across London to shoot our latest campaign.
Our first location was the wonderfully cosy, Scarfes Bar, in Central London. Named after political caricaturist, Gerald Scarfe; his works adorn the walls, alongside a roaring fireplace, velvet armchairs and shelves of antique books.
Our second location was across London, at the picturesque Ham House, a 17th century mansion near Richmond. We spent the whole afternoon wandering their incredibly photogenic gardens, which feature everything from wild flowers and exotic plants to garden produce.
The resulting photographs are stunning and today, we are finally sharing them with you, along with this fantastic video, giving you a glimpse of what went on behind-the-scenes.
Did you like any of the suits featured in this video? We can make one to fit you perfectly!
Book a free consultation with us today, where we can discuss your unique requirements.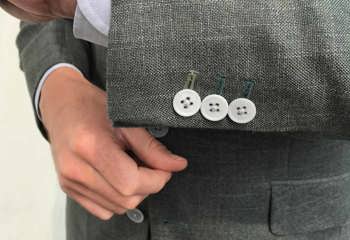 07 November 2019
November is World Vegan Month, when vegans around the world celebrate their lifestyle choice and champion others to do the same. And it seems more and more of us are making the switch. In 2018, there were 3.5 million registered vegans in the UK, up from around 540,00 in 2016, according to a study by The Vegan Society, which just happens to be celebrating its 75th birthday in 2019.
Style Tips & Advice
Celebrity Style
28 October 2019
When it comes to style superstars, there is none more seminal, more chameleon-like and more innovative than David Bowie. As you may remember, we included the iconic star's ever-evolving look in our recent blog post on the suits that rocked. That's why we were over the moon when Professor of Film and Cultural Studies, Dr Will Brooker, approached us to make a copy of Bowie's legendary mustard-yellow suit.
Celebrity Style
King & Allen News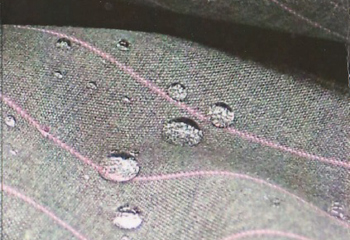 27 October 2019
Creating the perfect suit starts with a high-quality fabric. That's why we work closely with renowned  luxury cloth merchant, Holland & Sherry, to make sure we have the world's best possible cloths available for our clients. While we place great value on traditional methods – for example some of Holland & Sherry's pattern weaving hasn't changed in 200 years – we also believe in keeping one eye firmly on the very latest bespoke tailoring technologies.
Style History
King & Allen News