King & Allen in the Vogue 100 Exhibition
It was a huge honour for King & Allen to be included in the Vogue 100 exhibition this month at the National Portrait Gallery.
The exhibition celebrated 100 years of Vogue magazine, showcasing the incredible range of photography featured in the magazine since it was founded in 1916. Featuring over 280 prints from the Condé Nast archives, this is the first time they have ever been exhibited together.
In 2013, we had the pleasure of tailoring a bespoke suit for world famous milliner Stephen Jones for a Vogue editorial celebrating the fashion heritage of the British Isles. As you can imagine, we were thrilled to be a part of it and the resulting photo was truly inspiring.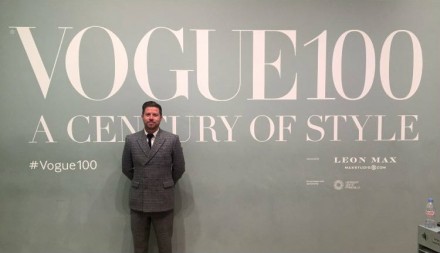 Famous Milliner, Stephen Jones wears a King & Allen Suit in Vogue 100 Exhibition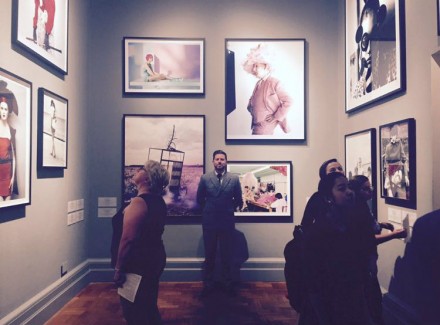 Vogue ended up commissioning a Harris Tweed, three-piece suit in baby pink from us. The unexpected colour choice made it amazingly striking, so we kept the rest of the suit very classic, opting for a two-button jacket, five-button waistcoat and straight leg trousers.
The resulting photo was incredible. Stephen wore a feathered hat that he had designed himself to matched the suit perfectly. In his own words, he felt "like Barbara Cartland on acid!"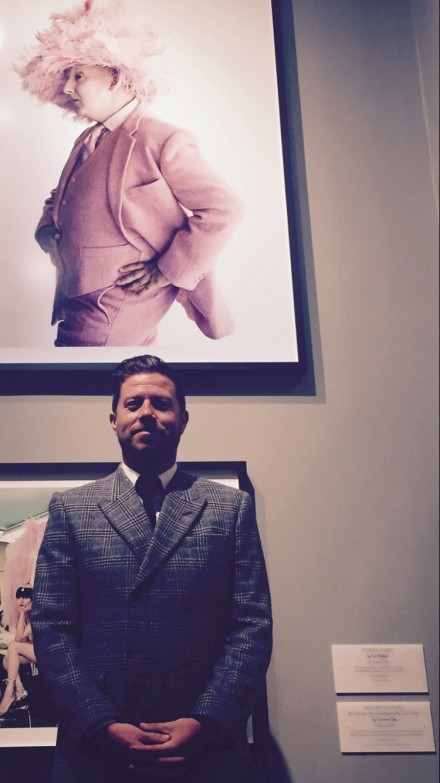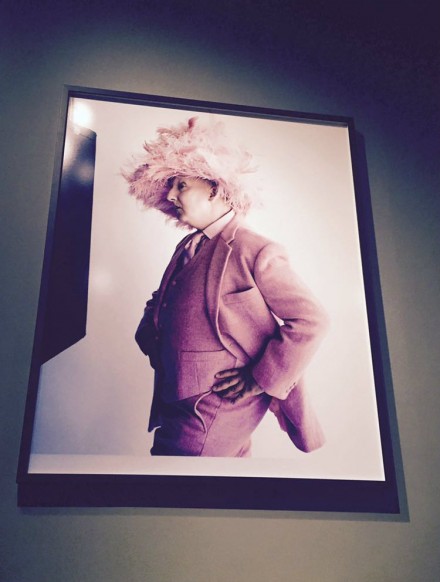 Looking for a suit that breaks the mould?
We love to work with people who have unusual ideas for their suits. Contact us to let us know what you are thinking of and we can discuss more.
18 August 2021
Linen has been used for many thousands of years. Indeed, flax fibres were found in a prehistoric cave in Georgia, dating from around 36,000 years ago! Nowadays, linen is a lightweight, breathable fabric that is particularly popular during the summer months or in hotter climates. It's also a vegan fabric, which is perfect for those looking for a suit free from animal products.
Style Tips & Advice
Weddings
16 August 2021
It's often the smallest details that can really make something ordinary really stand out. The understated elements of a suit can often make a big difference in not only how we're perceived by others, but how we feel about ourselves. At King & Allen, a well-put-together suit and detailed design elements always leave us feeling more confident and with a spring in our step.
Style Tips & Advice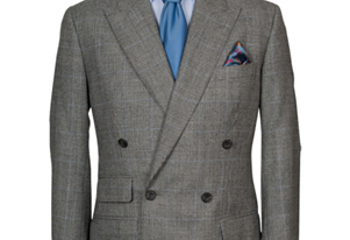 16 August 2021
One of the first style questions we ask our customers when they come in for their bespoke suit is 'double-breasted or single breasted?' While the single-breasted suit is often more popular, for both business and weddings, we are huge fans of the double-breasted suit. Read on to see why we rate this style and how you can make it work for you.
Style Tips & Advice