An Interview with Jack Parris – Winner of K&A Photo Competition 2016
Meet Jack Parris: the lucky winner of a bespoke King & Allen suit!
Readers, meet Jack Parris – the winner of this year's King & Allen photo competition. His fantastic entry to the competition was a firm favourite with our facebook followers and ended up winning him a brand new suit!
Today, we're catching up with Jack to see how he got on with his second bespoke suit (of many, we're sure!)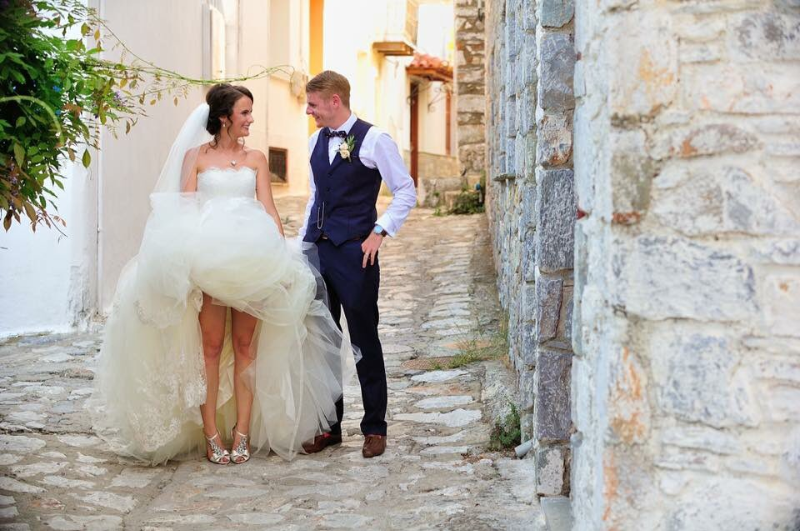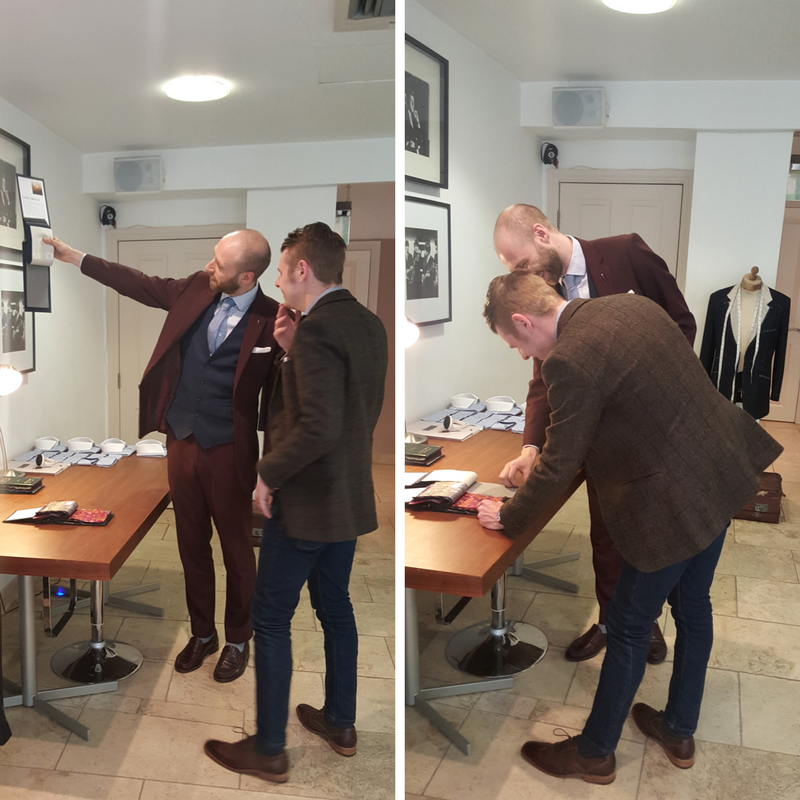 How did it feel to be voted as the winner of the 2016 King & Allen photo competition? We loved your photo over here at HQ.
Fantastic, it's always nice to win a competition but to win one for an amazing bespoke suit was just brilliant. Especially as I was planning to come back anyway after the great service I received for my wedding suit. Also, it was great to see the response from King & Allen followers who loved the photo too. Obviously we knew it was the best one, but to see people we didn't know offering compliments was a good feeling.
As your prize, you won a free suit – lucky guy! What did you choose to have made?
Well, after my own wedding in 40 degree heat I wanted something in a lightweight material. After some research all I came up with was either linen or un-lined suits; neither of which were ideal for me. After speaking to the guys at the Wilmslow store, they pointed me towards lightweight tropical wool. It's absolutely brilliant, really breathable and cool but with all the benefits of a wool suit. I chose a plain light grey 3 piece as I would only be wearing it in the summertime. It also has a very funky paisley lining which really gives it a personal feel.
How did the bespoke tailoring experience go? Did you have a favourite part?
It's a really nice experience; everyone at King & Allen is so knowledgeable about the whole process, so you know you're in good hands. My favourite part is always the big reveal of the suit when you see it for the first time. Going from just 1 square of material and the paperwork to a whole finished suit is fantastic. Also, it fit perfectly first time round so I could take it home immediately!
The finished suit looks fantastic! Excellent cloth choice. Have you had chance to wear it yet?
Not just yet – I am a guest at a wedding next week, so it will be having its first outing. The weather we are having at the minute is really warm. So as well as it being a very smart suit, the material should help a lot with keeping cool throughout the day. That will give me chance to fully enjoy the festivities!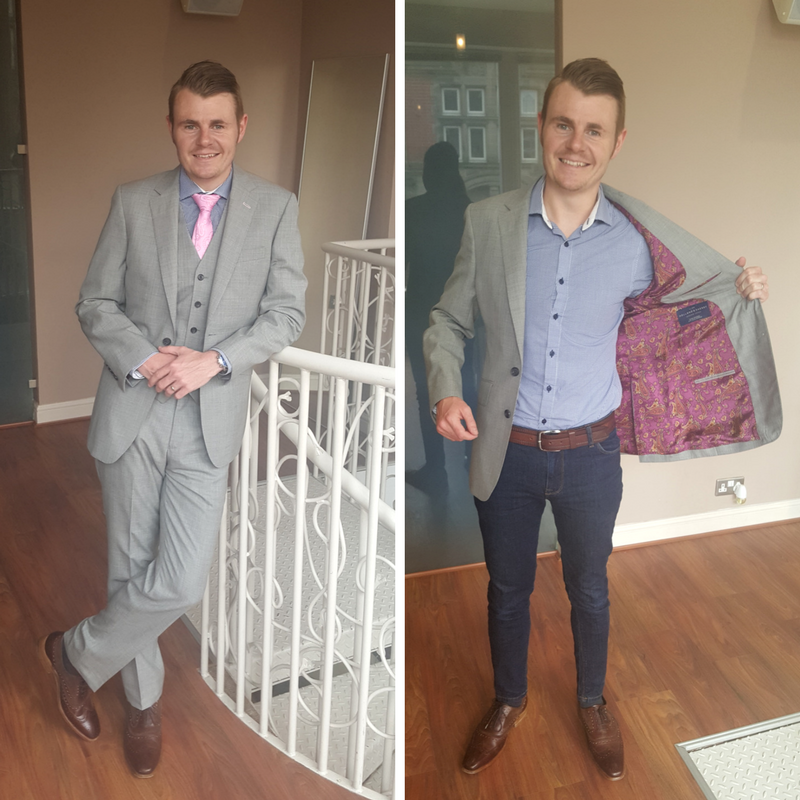 What would you say to someone who is considering ordering their first bespoke suit from King & Allen?
Go for it: everybody is different so getting a suit to fit off the peg is almost impossible. You can spend £1000's on a mass produced suit but if it doesn't fit, it will look bad. A K&A suit will always fit perfectly and it won't break the bank. As well as that, you get to choose every aspect of your suit. No detail is too small (think buttonhole colour, lapel width, vents etc.) – everything is for you to choose. Everyone at King & Allen guides you through the process with ease. Before my first K&A suit, I had no idea what I was doing, but now, after listening to them, I have better knowledge of suits in general (don't fasten that bottom button on your jacket!) So not only do they know how to make a fantastic suit, but they help you to look and feel great whilst wearing it. Thanks guys!
Thank you for sharing your experience with us, Jack. We love the new suit – such a fantastic colour for a summer event, that can be worn as a two piece or as a casual jacket. We're certain that you will receive many a compliment at the wedding you are attending!
If you are interested in having a bespoke suit made for yourself, like Jack did here, please get in touch by either booking a fitting online or calling our head office on 0208 3906134.
27 July 2022
A styling guide for the challenging task of finding the right suit to wear as a wedding guest. It's important not to upstage the bride and groom, but that doesn't mean you can't add your own style in your suit.
Style Tips & Advice
Weddings
27 July 2022
Barrister Samuel March is an important influencer and contributor in the vegan community; being an advocate for animal rights and a vegan. Here he shares his experience with vegan tailoring.
Vegan
Press
29 June 2022
Many couples start with the season in which they are getting married as the basis of their wedding theme. Now that we are in the hotter months, we are looking into summer wedding themes and how your King & Allen suit can play a big part of it...
Style Tips & Advice
Weddings