Icon of the Month – Paul Weller
For over 40 years, Paul Weller has encapsulated the marriage between style and music. Having formed two of the most influential bands of their respective eras – The Jam (1976-1982) and The Style Council (1983-1989), he went out on his own and last year released his 12th solo album.
From the very early days of his career, Weller's style has been as iconic as his music – and the two are heavily interwoven:
I was immersed in the mod thing, and I thought: "The band should look like this as well."
Affectionately nicknamed The Modfather since 1990, Weller has almost single-headedly kept the mod flame alight, with his notoriously sharp, fitted tailoring. Weller is a suit aficionado and is rarely seen out of one, with a particular penchant for double breasted cuts and pin-stripes, as well as classic mohairs from the mod era.
Often combining traditional cuts with bold fabrics and bright colourful shirts, he is a fantastic sartorial role model for any K&A customers who refuse to grow old gracefully. And why the hell should you?
Below is a selection of our favourite Paul Weller suits from across the years:
Feeling inspired? Please do get in touch if you'd like us to recreate any of these looks for you.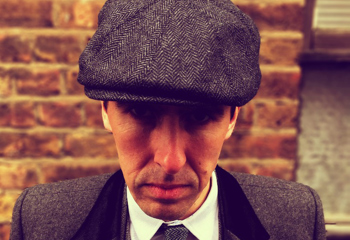 19 August 2019
The Peaky Blinders return to our screens on the 25th August 2019, guaranteeing two things: a whole lot of drama and a whole heap of sartorial style. But while each Peaky Blinder has their own individual suit style, they all share a love of one particular statement piece – the flat cap.
Style Tips & Advice
Celebrity Style
Style History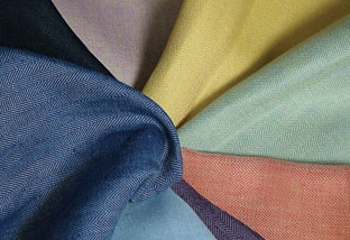 30 July 2019
You've heard all the advice about what to wear during a heatwave - linen suits, floaty cotton dresses, flip flops and sunhats so large they eclipse the sun...
Style Tips & Advice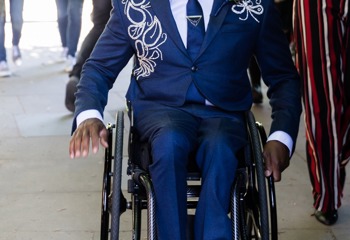 30 July 2019
No one throws a wedding like a celebrity; after all, they've got the means to really put on a show, not to mention access to all the best stylists and party planners. So, if you're tying the knot any time soon and are looking for that stand-out wedding outfit, why not take inspiration from some of the A-list?
Celebrity Style