Icon of the Month – Paul Weller
For over 40 years, Paul Weller has encapsulated the marriage between style and music. Having formed two of the most influential bands of their respective eras – The Jam (1976-1982) and The Style Council (1983-1989), he went out on his own and last year released his 12th solo album.
From the very early days of his career, Weller's style has been as iconic as his music – and the two are heavily interwoven:
I was immersed in the mod thing, and I thought: "The band should look like this as well."
Affectionately nicknamed The Modfather since 1990, Weller has almost single-headedly kept the mod flame alight, with his notoriously sharp, fitted tailoring. Weller is a suit aficionado and is rarely seen out of one, with a particular penchant for double breasted cuts and pin-stripes, as well as classic mohairs from the mod era.
Often combining traditional cuts with bold fabrics and bright colourful shirts, he is a fantastic sartorial role model for any K&A customers who refuse to grow old gracefully. And why the hell should you?
Below is a selection of our favourite Paul Weller suits from across the years:
Feeling inspired? Please do get in touch if you'd like us to recreate any of these looks for you.
16 January 2020
What's not to love about a wedding in the country? It's quintessentially British (think Four Weddings) and it's the perfect way to embrace the great outdoors in a relaxed environment. No wonder so many of us are opting to tie the knot in a rural setting.
Style Tips & Advice
Weddings
Country Style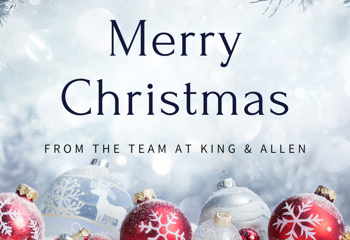 28 November 2019
To get you in the festive mood, we asked our four King & Allen consultants to tell us about their 2019 festive outfit (hint: they all involve a suit) and share their style tips for the perfect party mood...
Style Tips & Advice
King & Allen News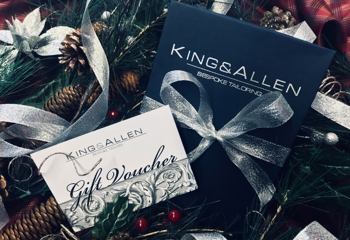 25 November 2019
It's been dubbed the Blue Planet effect - spurred on by Swedish teenage environmental activist Greta Thunberg and the rise of Extinction Rebellion. We are, of course, talking about growing consumer concern about issues such as single-use plastic and climate change...
Style Tips & Advice
Accessories
King & Allen News