Icon of the Month – Derek Zoolander
Derek Zoolander: model, actor, philanthropist, but not an ambi-turner. In a lovely case of life imitating art, imitating life, the film's costume designer, Leesa Evans, has confessed that most of the clothes worn by the film's protagonists are existing pieces – or adapted from existing pieces – by designers such as Valentino, Kenzo and Yves Saint Laurent. But what about the man himself? It's difficult to comment on the style of a man who has never dressed himself, but his suits certainly are… eclectic. Often in The Stitch we like to offer advice for the King & Allen suit wearer on what we can learn from our chosen Icon. This month's takeaway should probably be: don't let anyone else dress you!
Below are some of DZ's more iconic suit choices:
Call 0800 0274430 or contact us here for more information about King & Allen. We have fitting locations in London: Liverpool St, Wilmslow and Surbiton. We also take consultations on Savile Row by appointment only.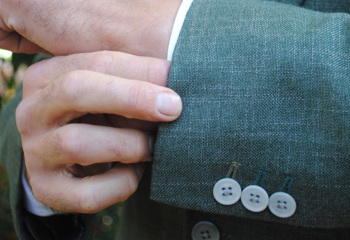 29 January 2020
As you may or may not know, King & Allen have been making suits for our vegan clients for the past few years. A vegan suit is, put simply, a suit made using no animal products.
Style Tips & Advice
King & Allen News
Vegan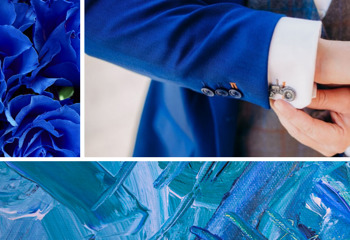 28 January 2020
With blue set to be more popular than ever for weddings this year, find out how to incorporate this timeless and calming hue into your big day, starting with a fabulous suit.
Style Tips & Advice
Weddings
16 January 2020
What's not to love about a wedding in the country? It's quintessentially British (think Four Weddings) and it's the perfect way to embrace the great outdoors in a relaxed environment. No wonder so many of us are opting to tie the knot in a rural setting.
Style Tips & Advice
Weddings
Country Style