Icon of the Month – David Bowie
"I always had a repulsive need to be something more than human" — David Bowie.
David Bowie was the first person ever to be Icon of the Month (October 2010) which is testament to how highly his style is regarded by the King & Allen team. We would never usually repeat an Icon, but we felt it was fitting to pay our respects to a man who made such a positive impact on our industry.
Much attention has been garnered towards the iconic stage personas – Aladdin Sane's lightning bolt, Pierrot's French clown, The Thin White Duke's gaunt hollowness and of course Ziggy Stardust's outlandish glam. This is not just since his death, but since the exhibition of his 'artifacts' at the V&A in 2013 – the fastest selling event in the history of the museum.
However, it is worth remembering that both on and off stage Bowie wore a suit extremely well. As with his music, he was constantly innovating: experimenting with colour, cut, textures and design. From the sublime to the ridiculous, he did it all. He showed us that suits don't have to be conformist utilitarian work attire – that you can wear a suit and express yourself.
So the next time you're designing a bespoke suit, we urge you to think how you too can express yourself – even in a subtle way – as a nod to a true style icon.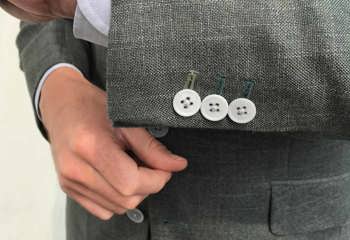 07 November 2019
November is World Vegan Month, when vegans around the world celebrate their lifestyle choice and champion others to do the same. And it seems more and more of us are making the switch. In 2018, there were 3.5 million registered vegans in the UK, up from around 540,00 in 2016, according to a study by The Vegan Society, which just happens to be celebrating its 75th birthday in 2019.
Style Tips & Advice
Celebrity Style
28 October 2019
When it comes to style superstars, there is none more seminal, more chameleon-like and more innovative than David Bowie. As you may remember, we included the iconic star's ever-evolving look in our recent blog post on the suits that rocked. That's why we were over the moon when Professor of Film and Cultural Studies, Dr Will Brooker, approached us to make a copy of Bowie's legendary mustard-yellow suit.
Celebrity Style
King & Allen News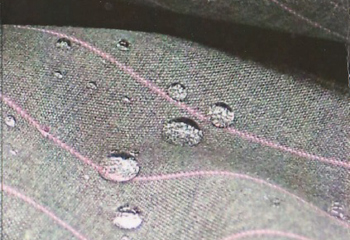 27 October 2019
Creating the perfect suit starts with a high-quality fabric. That's why we work closely with renowned  luxury cloth merchant, Holland & Sherry, to make sure we have the world's best possible cloths available for our clients. While we place great value on traditional methods – for example some of Holland & Sherry's pattern weaving hasn't changed in 200 years – we also believe in keeping one eye firmly on the very latest bespoke tailoring technologies.
Style History
King & Allen News