Icon of the Month – Tom Hiddleston
You have to feel sorry for Tom Hiddleston. Just as his rumoured romance with pop royalty Taylor Swift hits the tabloids, the global political stage implodes and no one pays a blind bit of notice. Still, we've all had a difficult month…
Regardless of 'Hiddleswift' column inches, there's no denying that the young British actor's star is on the ascension. After the global success of The Night Manager, Hiddleston is the bookies' favourite to be the next James Bond (currently 2/1). This is in part thanks to some outstanding suit wearing, both on and off the show.
Tom Hiddleston's Suits
Just like the incumbent Bond, Hiddleston wears suits that compliment his blond hair and blue eyes – focusing on mid-blues and light greys: always in two button, single breasted. Like so many of our Icons across the years, Hiddleston loves a waistcoat, and although he's no trend setter, everything he wears is simple, smart and fits beautifully. If you like your tailoring elegant and understated, he's definitely one to watch.
Get inspired! Below are a selection of our favourite Tom Hiddleston suits: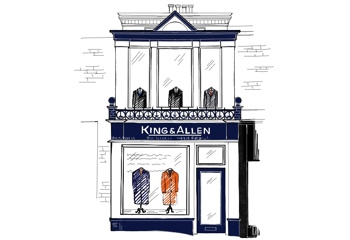 26 May 2020
Following the announcement by the Prime Minister on the 25th May, we will be reopening our Surbiton, Liverpool Street and Wilmslow stores on the 16th June.
King & Allen News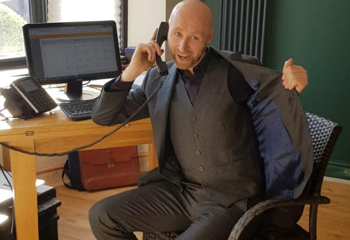 15 May 2020
We've put  together a brief guide and some resources for what to do once you've decided on a new date for your big day.
Style Tips & Advice
Weddings
14 May 2020
While we look forward to re-opening and helping you all find your fit for your special day, we also thought it might bring a smile to our follower's faces to see how some people have kept their lockdown weddings and celebrations going.
Style Tips & Advice
Weddings