Icon of the Month: Barack Obama and his Tailored "Uniform"
Barack Obama needs very little introduction here. In the 8 years that he has been president of the United States, he has been widely respected for his leadership globally, but we're not here to talk about that. We want to talk about the wardrobe that has made him one of the best-dressed politicians in years.
Whilst Obama may not be the most experimental of dressers, he knows what suits him and he sticks to it. In fact, he wears the same grey and blue suits every day as a way of reducing the amount of decisions he has to make every day. This daily 'uniform' is not uncommon for people in positions of leadership; Steve Jobs, Mark Zuckerberg and Grace Coddington are all known to have worn the same thing every day to increase their own productivity.
As Trump and Clinton fight it out to see who will be his successor, today's article celebrates Mr Obama's sartorial triumphs by crowning him as King & Allen Icon of the Month.
Developing a Tailored Uniform
Barack Obama's suits are all made in the same classic style. In fact, his trademark suits are so iconic that his tailor has called them, 'The Obama Suit,' and even taken to wearing the trademark style himself.
You will notice, looking at the photos below, that his day to day suits are 2 button, notch lapel jackets worn with single-pleated trousers with turn-ups. However recently, his daughters have persuaded him to try flat fronted trousers as they are not a fan of pleats! These suits are cut from soft Italian cloth; worsted wool blended with cashmere, not unlike the Holland & Sherry's Cape Horn that we often use for business suits. In regards to styling, Obama usually opts for light coloured shirts in either white or pale blue. His ties are often a shade of blue or red.
For black tie events, he knows the rules and follows them to the letter; single-breasted jacket with peak lapels and a one button fastening. No pocket flaps on the jacket; just simple jets and no turn-ups on the trousers.
Whilst Barack Obama may not have the most exciting wardrobe of suits shared on the King & Allen blog, there is a lot to be learned from the concept of 'uniform dressing.' Obama's suits flatter his body shape and are appropriate to the job he does. They aren't going to cause controversy in the media (unless it's that tan suit) and are intended to make him look smart, trustworthy and professional.
If you work in a high-stress environment, where you are making important decisions all day long, the last thing you should be worrying about is what suit you are going to wear every morning. Follow Obama's lead and find a tried and true formula that works for you. Once you have found a style of suit that is flattering on you, stick with it and have it made in a couple of colours that look great on you and work in your corporate environment.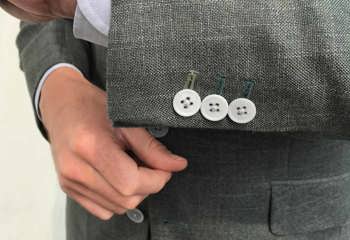 07 November 2019
November is World Vegan Month, when vegans around the world celebrate their lifestyle choice and champion others to do the same. And it seems more and more of us are making the switch. In 2018, there were 3.5 million registered vegans in the UK, up from around 540,00 in 2016, according to a study by The Vegan Society, which just happens to be celebrating its 75th birthday in 2019.
Style Tips & Advice
Celebrity Style
28 October 2019
When it comes to style superstars, there is none more seminal, more chameleon-like and more innovative than David Bowie. As you may remember, we included the iconic star's ever-evolving look in our recent blog post on the suits that rocked. That's why we were over the moon when Professor of Film and Cultural Studies, Dr Will Brooker, approached us to make a copy of Bowie's legendary mustard-yellow suit.
Celebrity Style
King & Allen News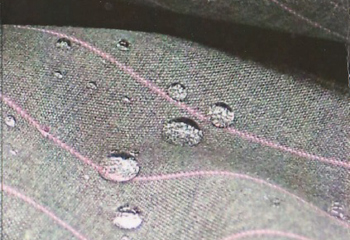 27 October 2019
Creating the perfect suit starts with a high-quality fabric. That's why we work closely with renowned  luxury cloth merchant, Holland & Sherry, to make sure we have the world's best possible cloths available for our clients. While we place great value on traditional methods – for example some of Holland & Sherry's pattern weaving hasn't changed in 200 years – we also believe in keeping one eye firmly on the very latest bespoke tailoring technologies.
Style History
King & Allen News