How to Choose Your Wedding Suit
Are you nervous about how to choose your wedding suit?
You are not alone. Choosing your wedding suit is a big decision! Your wedding day is one of the most important days of your life where all eyes will be on you and your future spouse. Understandably, you want to look at your very best.
Unfortunately, many men will skimp on their wedding suit, choosing something ill-fitting off-the-peg, or even worse, rent their suit. This is a huge shame, as your wedding suit should be something special that you can continue to wear long after your big day.
Your wedding suit is the most important piece of clothing you will ever wear. Here's how to choose well…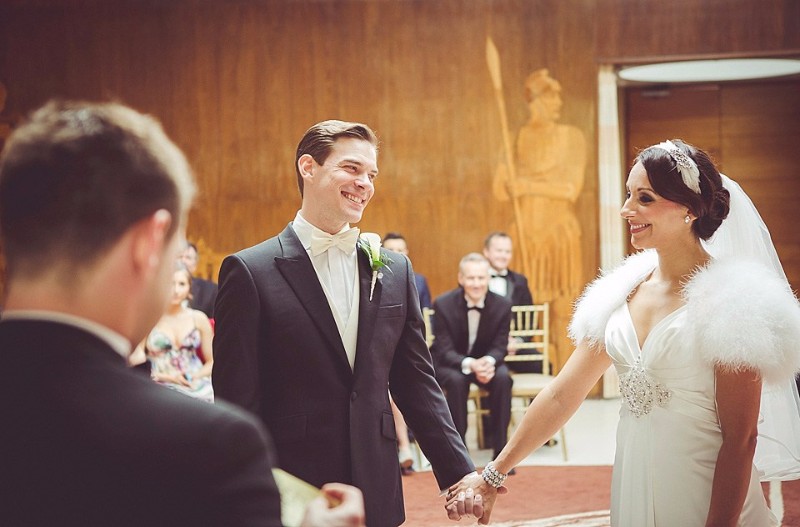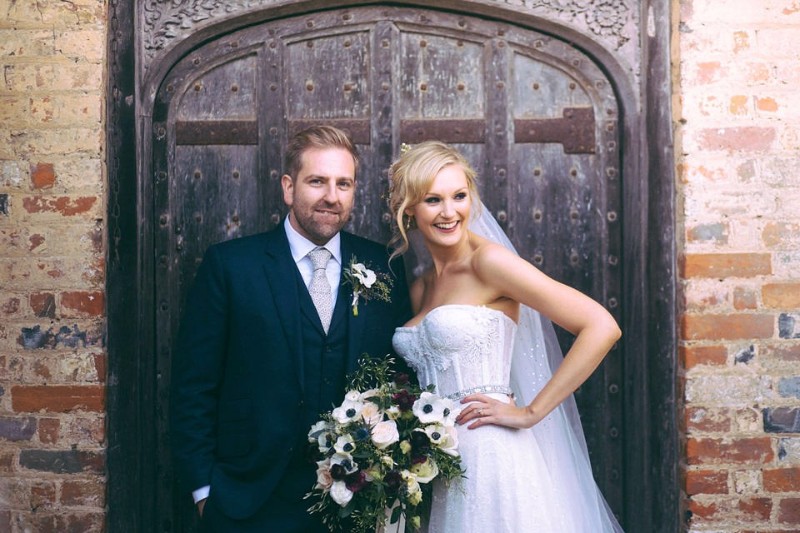 The key to choosing a wedding suit well is to make sure that the suit is a stylish reflection of you. It mustn't look like you are wearing a business suit on your wedding day, yet it absolutely can't upstage the bride! The trick to getting the balance right is by choosing a beautiful cloth in an elegant style that enhances your best features without being too bold.
One of the problems with purchasing a wedding suit off-the-peg, aside from fit, is that the shop assistant will just try to sell whatever they have in stock. This leaves no room for customisation or personal touches. You will be wearing a suit that, potentially, one of your wedding guests might turn up in! Not ideal.
Naturally, we would advise going bespoke instead. Here are the reasons why…
How to Choose a Wedding Suit
It will fit you perfectly.
More than anything else, the perfect fit of your wedding suit will transform it from mediocre to magnificent. When you go bespoke, you can be sure that your wedding suit will be the best suit you have ever worn.
So, how should a suit fit? A well-fitting wedding suit will show off your best features and hide your worst. Every aspect of the suit is designed for you so that it can be a perfect reflection of your own personal style as well as your wedding as an occasion. Therefore, you must be measured by a professional who understands your personal requirements and the art of making a beautiful, bespoke wedding suit.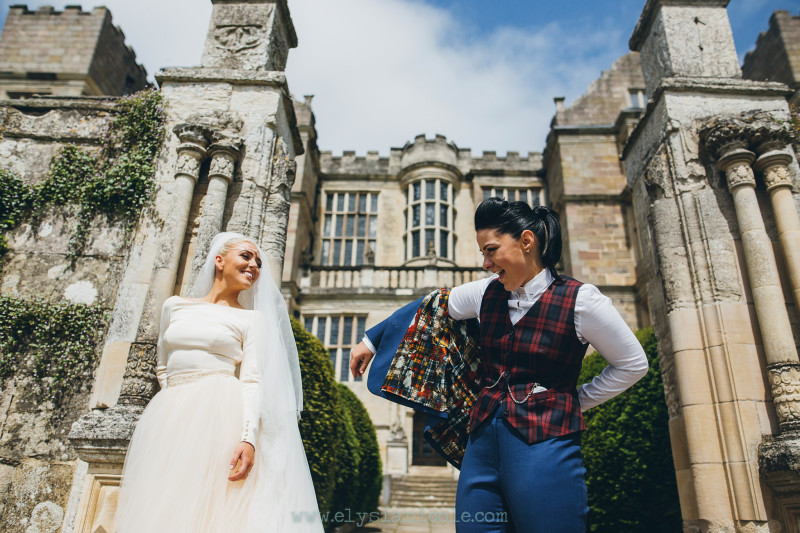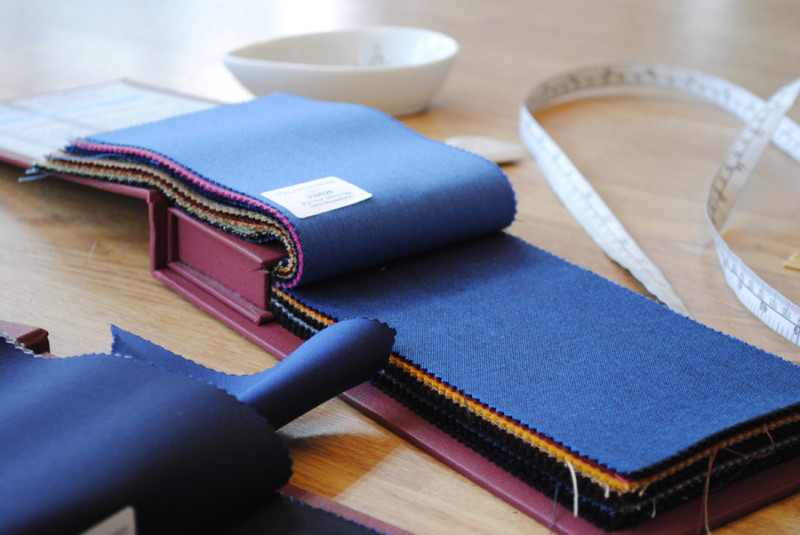 The design options are endless.
Secondly, a bespoke wedding suit offers almost infinite choice. There are countless style options to choose from and we can accommodate even the most unusual style requests. We carry over 3000 luxurious cloths to choose from, including ones from our Savile Row cloth merchants.
Before we show you any of this, our tailoring consultant will take the time to find out more about you and your wedding requirements. We ask about the mood of the wedding; the size, the style of it. Then, we ask about practical matters – what will the temperature be like? What is the timescale? The budget? Mainly, we ask about you, so that when we do step to the fabric table, we can help you to make the perfect decision.
You can make it personal.
A bespoke wedding suit gives you the opportunity to add unique features that make the suit extra-special. For example, you can have anything you like embroidered on the inside of the jacket, such as Kate & Will 29.04.11 – a lovely touch that you will treasure forever (especially when it comes to remembering anniversaries!).
Other bespoke additions include coloured stitching on the boutonnière or cuff buttons, specially designed waistcoats, extra pockets – the list is endless. If you see something you like in a magazine or on the web, bring it to your consultation – we would love to discuss your ideas.
Finally, we believe that: A bespoke wedding suit is for life – not just for your wedding! We want you to be able to wear your bespoke suit to work or to other events in the future – and we have many ingenious ways of making this possible –without compromising on your wedding style. This offers you even better value for money.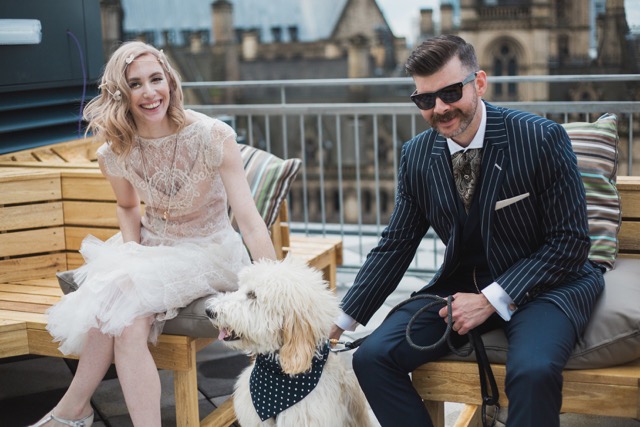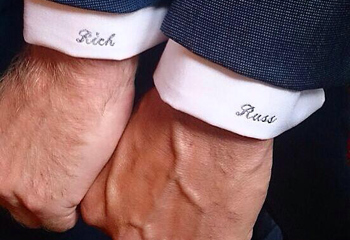 26 May 2022
Planning for your wedding can be a stressful time for some and the day itself often passes in a blur of joy and excitement. That's why it's important to 'stop and smell the roses' during your wedding journey and remember all of the reasons you've chosen to marry the love of your life. After the event itself, there are a plethora of ways you can look back fondly on the day, from the photos, to the video, to the signatures in the guest book. But did you know that your wedding suit can also serve as a reminder of the best day of your life? Read on to find out how...
Weddings
26 May 2022
2022 is a very special year for Pride, as it marks 50 years since the first ever march in 1972. While there were only 700 bravely marching then, this year it is expected there will be over 2 million attendees! Of course, many historical milestones have been achieved since 1972.
Style Tips & Advice
Style History
26 May 2022
Queen Elizabeth II recently celebrated 70 years on the throne and it is her official birthday on the second Saturday in June. The Queen has created quite the signature fashion lookbook that deserves its own jubilee. Her style has, quite literally, stood the test of time. Through nine decades, with her vibrant pant-suits and matching hats, stunning heirloom brooches - not to mention the symbolism behind every ensemble - it's no wonder the Queen is our style icon.
Style History