How to Choose Your Wedding Suit
Are you nervous about how to choose your wedding suit?
You are not alone. Choosing your wedding suit is a big decision! Your wedding day is one of the most important days of your life where all eyes will be on you and your future spouse. Understandably, you want to look at your very best.
Unfortunately, many men will skimp on their wedding suit, choosing something ill-fitting off-the-peg, or even worse, rent their suit. This is a huge shame, as your wedding suit should be something special that you can continue to wear long after your big day.
Your wedding suit is the most important piece of clothing you will ever wear. Here's how to choose well…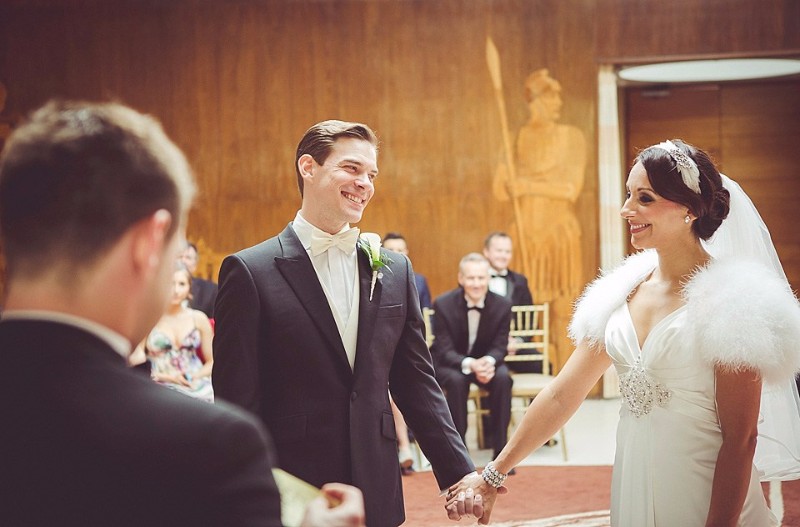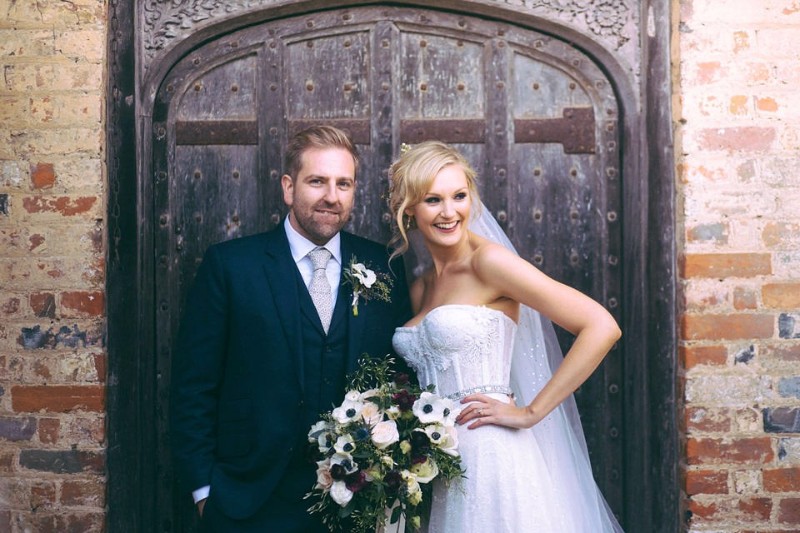 The key to choosing a wedding suit well is to make sure that the suit is a stylish reflection of you. It mustn't look like you are wearing a business suit on your wedding day, yet it absolutely can't upstage the bride! The trick to getting the balance right is by choosing a beautiful cloth in an elegant style that enhances your best features without being too bold.
One of the problems with purchasing a wedding suit off-the-peg, aside from fit, is that the shop assistant will just try to sell whatever they have in stock. This leaves no room for customisation or personal touches. You will be wearing a suit that, potentially, one of your wedding guests might turn up in! Not ideal.
Naturally, we would advise going bespoke instead. Here are the reasons why…
How to Choose a Wedding Suit
It will fit you perfectly.
More than anything else, the perfect fit of your wedding suit will transform it from mediocre to magnificent. When you go bespoke, you can be sure that your wedding suit will be the best suit you have ever worn.
So, how should a suit fit? A well-fitting wedding suit will show off your best features and hide your worst. Every aspect of the suit is designed for you so that it can be a perfect reflection of your own personal style as well as your wedding as an occasion. Therefore, you must be measured by a professional who understands your personal requirements and the art of making a beautiful, bespoke wedding suit.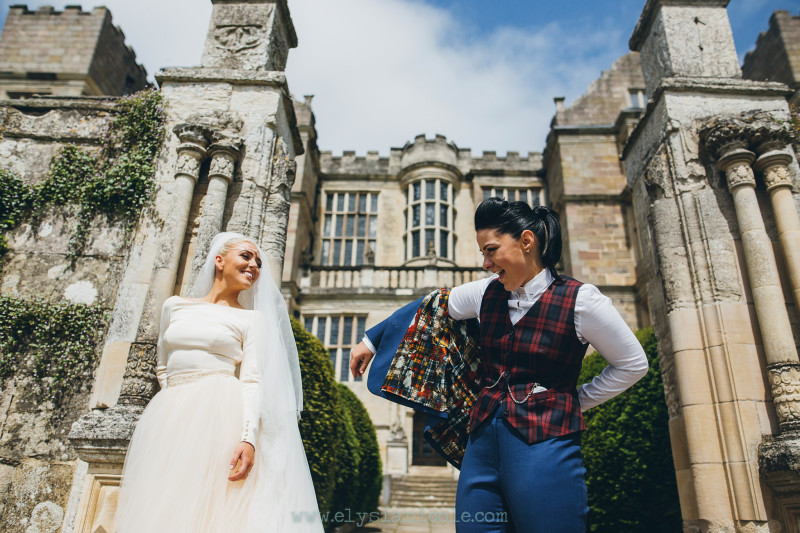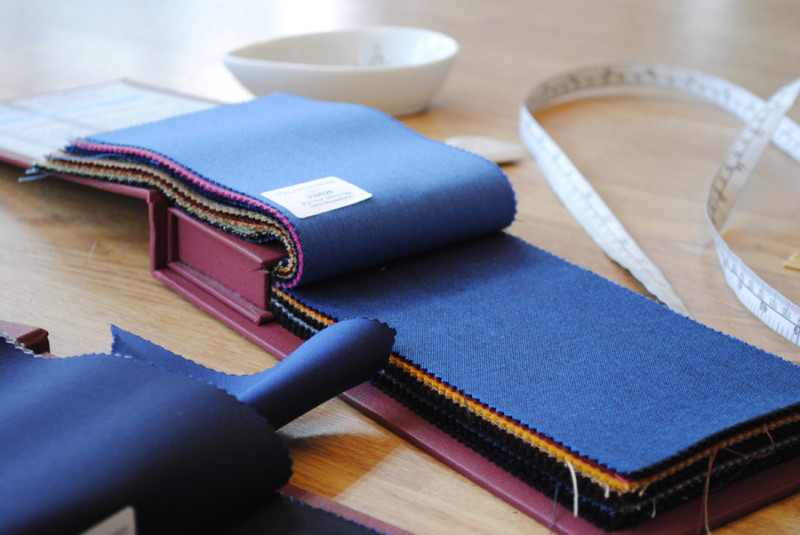 The design options are endless.
Secondly, a bespoke wedding suit offers almost infinite choice. There are countless style options to choose from and we can accommodate even the most unusual style requests. We carry over 3000 luxurious cloths to choose from, including ones from our Savile Row cloth merchants.
Before we show you any of this, our tailoring consultant will take the time to find out more about you and your wedding requirements. We ask about the mood of the wedding; the size, the style of it. Then, we ask about practical matters – what will the temperature be like? What is the timescale? The budget? Mainly, we ask about you, so that when we do step to the fabric table, we can help you to make the perfect decision.
You can make it personal.
A bespoke wedding suit gives you the opportunity to add unique features that make the suit extra-special. For example, you can have anything you like embroidered on the inside of the jacket, such as Kate & Will 29.04.11 – a lovely touch that you will treasure forever (especially when it comes to remembering anniversaries!).
Other bespoke additions include coloured stitching on the boutonnière or cuff buttons, specially designed waistcoats, extra pockets – the list is endless. If you see something you like in a magazine or on the web, bring it to your consultation – we would love to discuss your ideas.
Finally, we believe that: A bespoke wedding suit is for life – not just for your wedding! We want you to be able to wear your bespoke suit to work or to other events in the future – and we have many ingenious ways of making this possible –without compromising on your wedding style. This offers you even better value for money.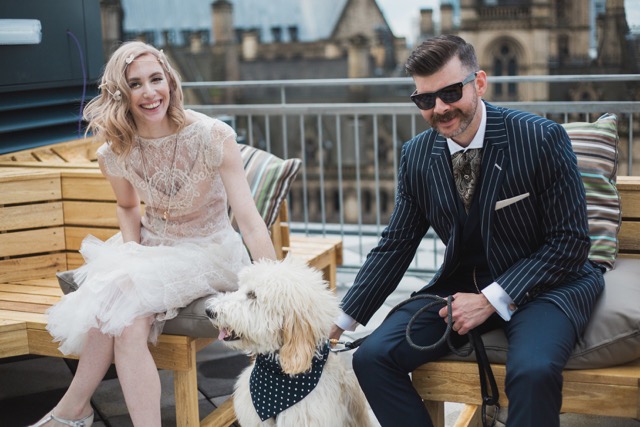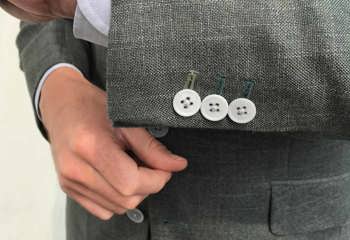 07 November 2019
November is World Vegan Month, when vegans around the world celebrate their lifestyle choice and champion others to do the same. And it seems more and more of us are making the switch. In 2018, there were 3.5 million registered vegans in the UK, up from around 540,00 in 2016, according to a study by The Vegan Society, which just happens to be celebrating its 75th birthday in 2019.
Style Tips & Advice
Celebrity Style
28 October 2019
When it comes to style superstars, there is none more seminal, more chameleon-like and more innovative than David Bowie. As you may remember, we included the iconic star's ever-evolving look in our recent blog post on the suits that rocked. That's why we were over the moon when Professor of Film and Cultural Studies, Dr Will Brooker, approached us to make a copy of Bowie's legendary mustard-yellow suit.
Celebrity Style
King & Allen News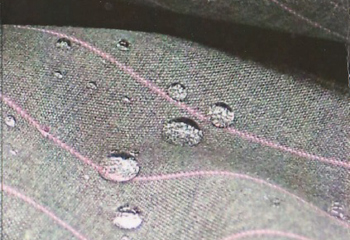 27 October 2019
Creating the perfect suit starts with a high-quality fabric. That's why we work closely with renowned  luxury cloth merchant, Holland & Sherry, to make sure we have the world's best possible cloths available for our clients. While we place great value on traditional methods – for example some of Holland & Sherry's pattern weaving hasn't changed in 200 years – we also believe in keeping one eye firmly on the very latest bespoke tailoring technologies.
Style History
King & Allen News