How Should a Suit Fit? Advice from the Experts
A suit looks fantastic on anyone, whatever your age or size, but only if it fits well. The problem is: most men don't necessarily know what a well-fitting suit looks like.
Many men are accustomed to wearing suits that don't fit them, thinking that they look just fine. More often than not, it's the trousers that are far too long, or the jacket that is too tight around the waist. The shoulders are often an issue too. And yet, so many guys have no idea that these things are a problem.
As bespoke tailors, we are experts in the subject of great fit. In today's blog post, we will talk you through the specifics of what to look out for in a suit, illustrated by images of our very own customers, so that next time you need one, you'll be well equipped.
How Should a Suit Fit?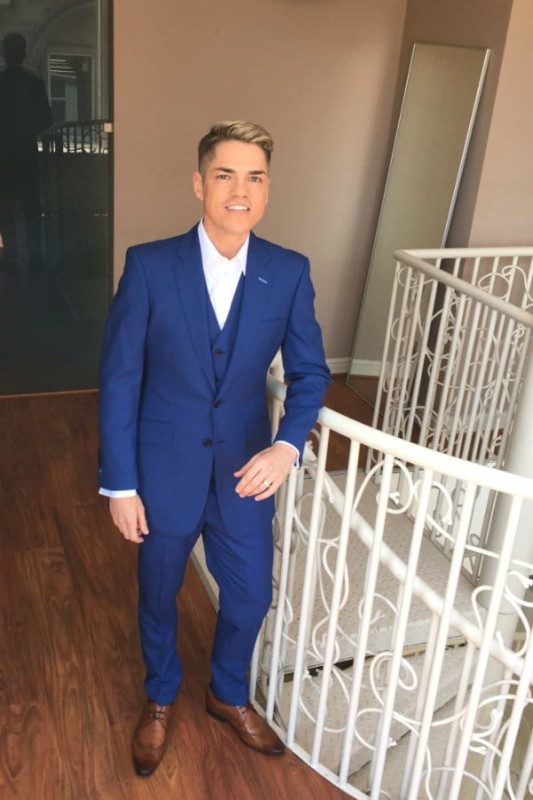 Sleeve Length
A rough guide for the sleeve length is for it to meet the crease of the inner wrist. Exact sleeve length is a personal choice, depending on how much cuff you like to show. You should show at least some cuff beneath the sleeve.
Jacket Length
The length of your jacket mainly depends on your height. If you're on the shorter side, the jacket length should reach mid-crotch to make you look taller. However, if you're tall, the jacket length should reach the fork of the crotch. If you're of average height, aim for mid-to-lower crotch for perfectly balanced proportions.
Shoulders
The shoulders of a suit jacket should feel comfortably snug, with the end of the shoulder seam meeting the tip of your own shoulders. The shoulder should sit flat, without any rumpling, with the top of the sleeve hanging beautifully straight from the shoulder point, with no wrinkling at the top.
Jacket Waist
You should be able to button the top button of your jacket comfortably without any kind of unsightly pulling around the button. There should be a couple of inches of room at the waist, even on a fitted jacket, but any more than four inches means that it is a little big.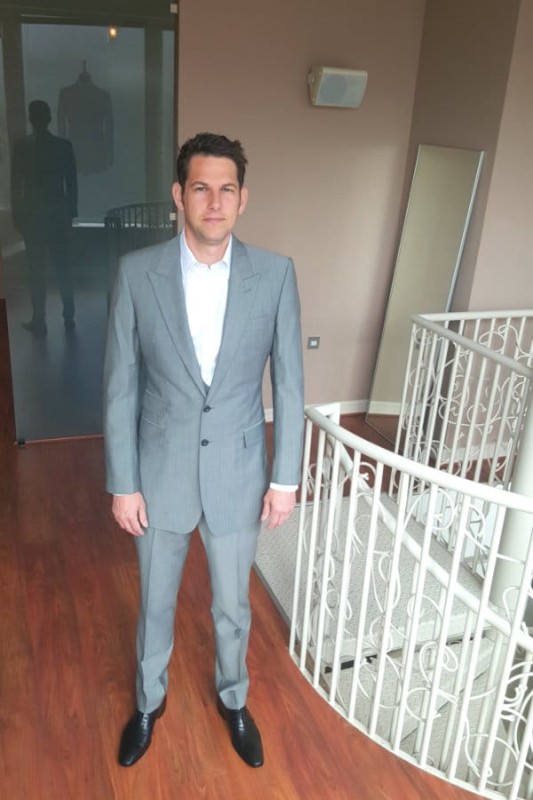 A suit looks fantastic on anyone, whatever your age or size, but only if it fits well. How should a suit fit?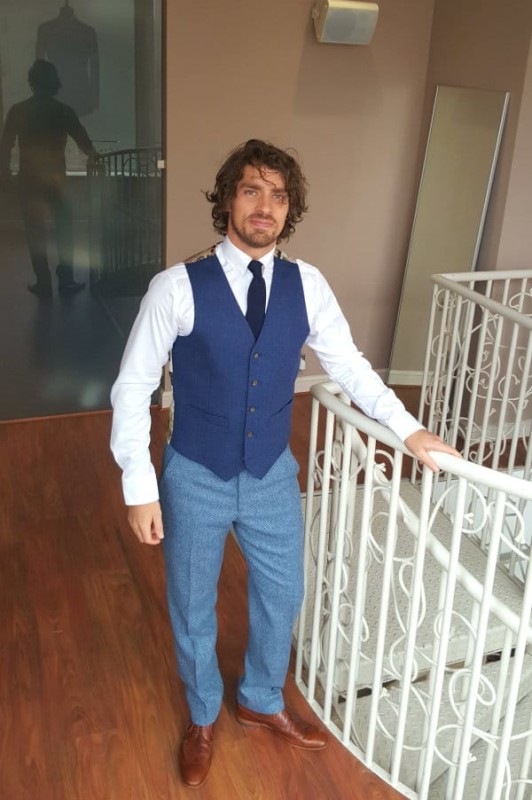 Jacket Collar
The jacket collar should rest comfortably at the back of your shirt collar. It shouldn't sit away from the neck or bunch up at the back.
Trouser Waist
The trouser waist should feel snug, but not restrictive. Regardless of whether you have belt loops, the trousers should stay up without assistance. Additionally, the back of the trouser should drape over your seat, without any pulling.
Trouser Length
Whilst trouser length is personal preference, We recommend a single break on your trouser, which means one small crease at the front. Any longer can look messy. Keep in mind: the narrower your trouser, the shorter your trouser will need to be in order to sit neatly on the shoe.
Waistcoat Body
A waistcoat should sit very close to the body, yet it shouldn't feel tight and there should be no pulling around the buttons.
Waistcoat Length
It is very important that the waistcoat is the correct length. It needs to cover the waistband of the trouser, with no shirt on show.
Waistcoat Opening
Naturally, the waistcoat opening varies according to the style of waistcoat you choose, however on a traditional, single-breasted waistcoat, we suggest that the waistcoat opening reaches to mid chest, meaning that you will be showing a good proportion of shirt, waistcoat and jacket.
How do your suits fit?
If you own a King & Allen bespoke suit, it will meet this criteria, however the same can't necessarily be said for the suits you've bought off the peg. We suggest that, when you next wear them, you assess their fit using these guidelines.
If they're nearly there, bring them to us and we can do some alterations to improve the fit. If they're way off, it's time to book in for a free, bespoke suit consultation.
Every man deserves to wear suits that fit him correctly.
If you struggle to get the correct fit off-the-peg, come and see us. We would love to make you a suit that you look and feel superb in!
At our free, no-obligation consultation, your tailoring consultant will talk you through every element of the style and fit, whilst noting your measurements and posture, to ensure that the suit will be exactly how you want it.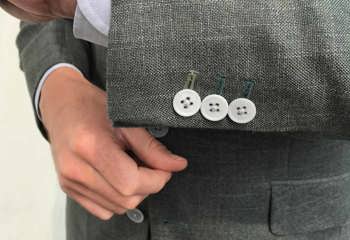 07 November 2019
November is World Vegan Month, when vegans around the world celebrate their lifestyle choice and champion others to do the same. And it seems more and more of us are making the switch. In 2018, there were 3.5 million registered vegans in the UK, up from around 540,00 in 2016, according to a study by The Vegan Society, which just happens to be celebrating its 75th birthday in 2019.
Style Tips & Advice
Celebrity Style
28 October 2019
When it comes to style superstars, there is none more seminal, more chameleon-like and more innovative than David Bowie. As you may remember, we included the iconic star's ever-evolving look in our recent blog post on the suits that rocked. That's why we were over the moon when Professor of Film and Cultural Studies, Dr Will Brooker, approached us to make a copy of Bowie's legendary mustard-yellow suit.
Celebrity Style
King & Allen News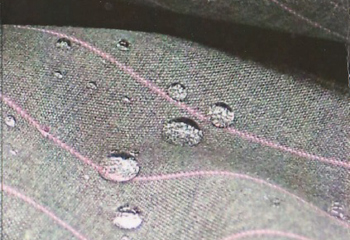 27 October 2019
Creating the perfect suit starts with a high-quality fabric. That's why we work closely with renowned  luxury cloth merchant, Holland & Sherry, to make sure we have the world's best possible cloths available for our clients. While we place great value on traditional methods – for example some of Holland & Sherry's pattern weaving hasn't changed in 200 years – we also believe in keeping one eye firmly on the very latest bespoke tailoring technologies.
Style History
King & Allen News