How to dress right for your height: the shorter, larger man.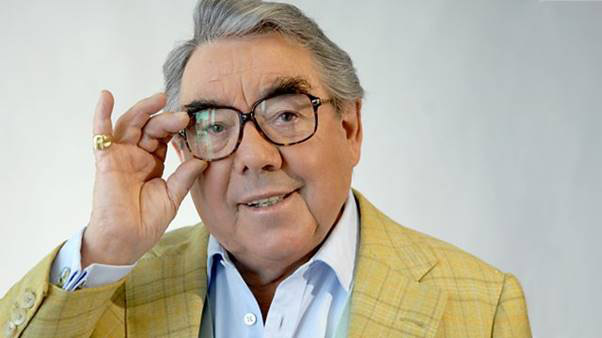 As with so much in life: drinking, eating, staying up late… it's all about balance. Looking fantastic in a suit when you're small and a little overweight is no exception.
Put on an off-the-peg jacket at home and stand sideways to a mirror. The distance between the back of the jacket and the floor and the front of the jacket and the floor will be way off – probably much higher at the front. This is because the balance is wrong.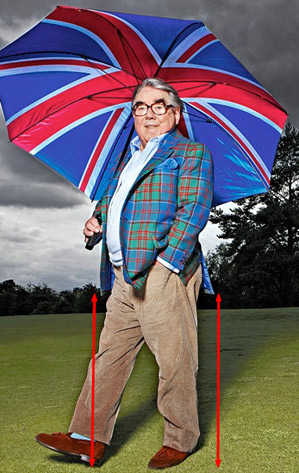 Regardless of weight, the aim of the shorter man is to create the illusion of a long, streamlined figure. Therefore the front of the jacket needs to rest around the crotch, and the back around the seat. The result is the right amount of trouser on display, a proportioned upper body and a lovely long silhouette.
You don't have to worry about any of this of course. It is the job of your tailor to take these measurements and note these figurations. Indeed your tailor will be making many adjustments along the way to account for your size and shape: to the shoulders, the armholes, the position of the pockets and the crotch… to name but a few.
Please also take a moment to read The King & Allen Top Tips for looking taller. If you combine this advice with an understanding of what makes a suit look good you'll be in a great position to select other garments that compliment your shape in the future.
For advice about your individual concerns or needs please do not hesitate to book yourself in for a free consultation. There is no obligation to place an order.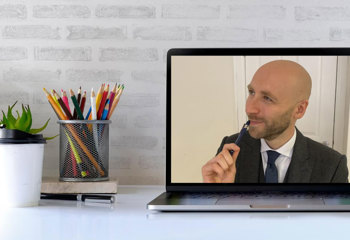 20 July 2020
In the past few months, in light of the Coronavirus pandemic, there has been a dramatic shift in the world of work. A lot of businesses have chosen to keep their staff working from home and, with Zoom and other platforms reporting a massive uptake in daily users, video conferencing apps have come into their own...
Style Tips & Advice
Business Style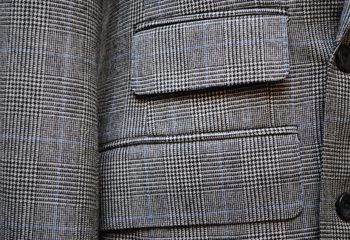 17 July 2020
Small. Utilitarian. Inconspicuous. The pocket doesn't exactly engender a lot of attention from designers, stylists and the fashion world as a whole. And yet, the history of the pocket goes back thousands of years...
Style History
16 July 2020
At King & Allen, we are big fans of mixing and matching our suits. So imagine our joy and delight when we discovered the Italian art of 'Spezzato.'
Style Tips & Advice