5 Suits Every Gentleman Should Own
How many suits do you have in your wardrobe? And how many of them are actually wearable? If the answer is any less than 5 and you wear a suit on a regular basis, it's time to start planning your next suit purchases.
Wearing the same suit several days in a row drastically lessens the life of your suit. It will start to show wear much quicker than it should. Not only that, but your colleagues will get sick of seeing you in the same old suit every day.
Once you have a few suits in rotation, it allows you to 'rest' each suit in between wears so that they don't wear out quickly. Additionally, the new variety in your tailored wardrobe will make you appear more professional at work.
In this article, we have suggested the five suits that every man should own, based on our own experiences as bespoke tailors. The following is by no means a definitive list since we all have unique requirements for our suits.
Read on to find out what might be missing from your suit wardrobe… and let us know if you think we've missed anything!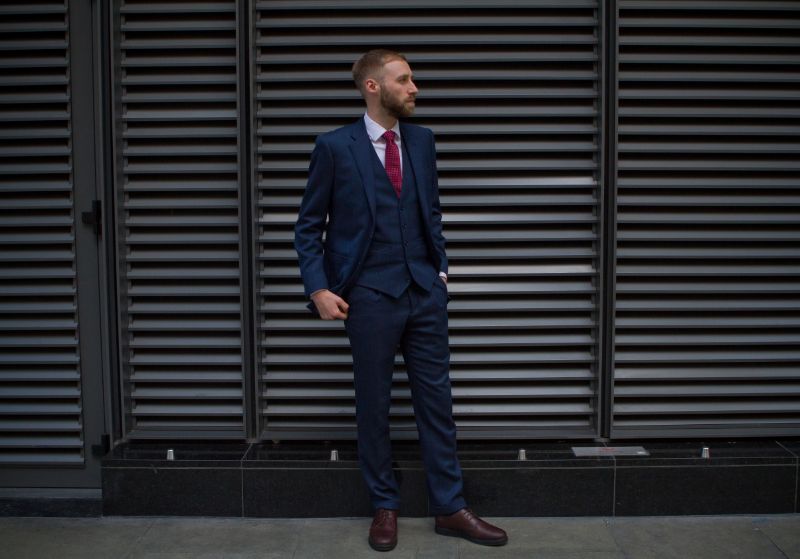 5 Suits Every Gentleman Should Own
Charcoal Grey Suit (11-12oz)
The classic 'workaday' suit. Practical, smart, slimming and distinguished; it is the perfect, unassuming work suit. Even if you don't work in an office, it's worth owning one. The jacket or trousers make great smart/casual and charcoal is perfectly acceptable at a funeral. If you wear suits every day, you'll need two. For the second, try something double breasted or opt for an atypical cloth such as a flannel, self-stripe or Prince of Wales check.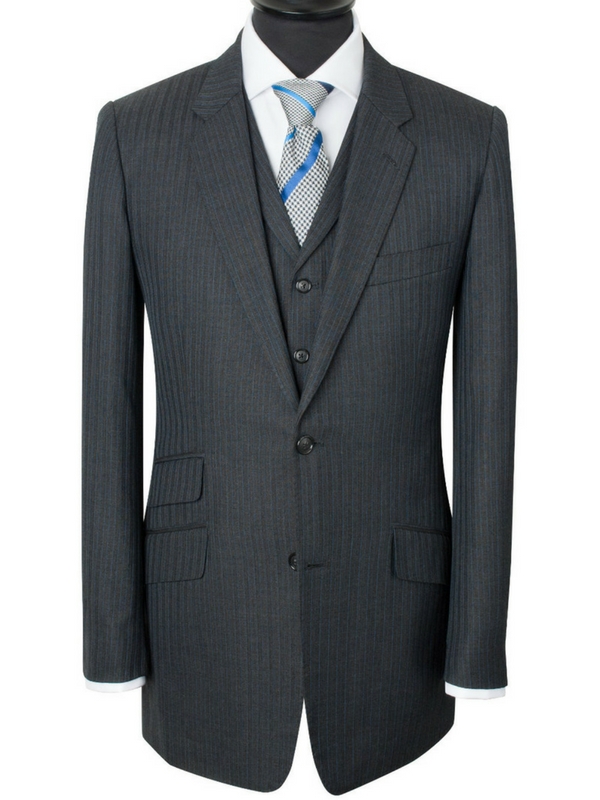 Navy Blue Suit (10-12oz)
Navy blue is a warmer, more open colour than charcoal grey, so it is more appropriate to someone who is customer facing. Navy blue is charcoal grey's more artistic, less conservative younger brother. If you wear suits every day, you'll need two: for the second try opting for something a shade lighter or a shade darker – in a lighter (9-10oz) cloth for warmer weather.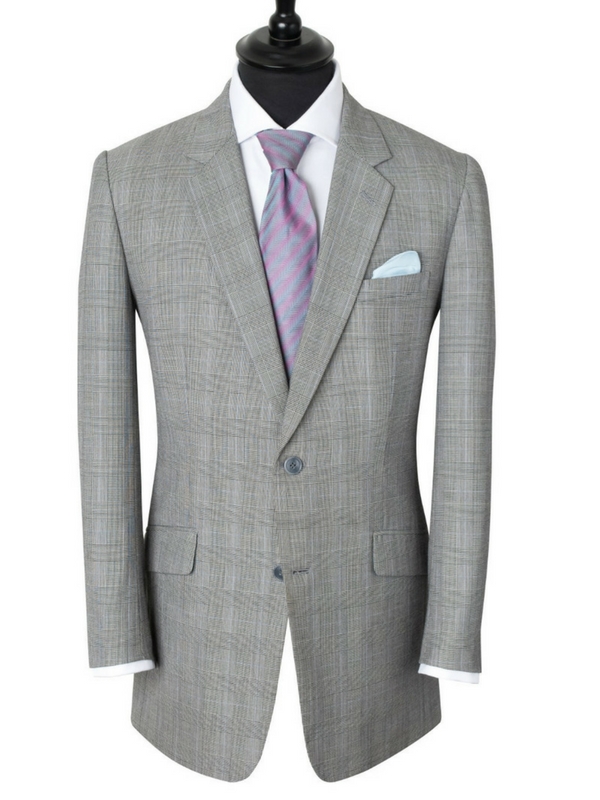 Prince of Wales Check Suit (9-11oz)
A check suit can be as subtle or as bold as your mood takes you. Whatever your choice, the cloth will have a design element to it that sets it apart from 'solid' cloths. Often, there's an additional colour in the check, which can match your lining, your pocket square or your cuff buttonholes. It's perfect for weddings and other events or even at work if you want to stand out!
Dinner Suit (11-13oz)
Since dinner suits are only ever worn for important occasions and they never go out of style, it's worth buying a good one and keeping it for life. If your body shape changes, you can have it altered, so you'll save money on rentals or replacements in the long term. Best of all, you'll look like a million dollars at every black tie event you'll ever attend.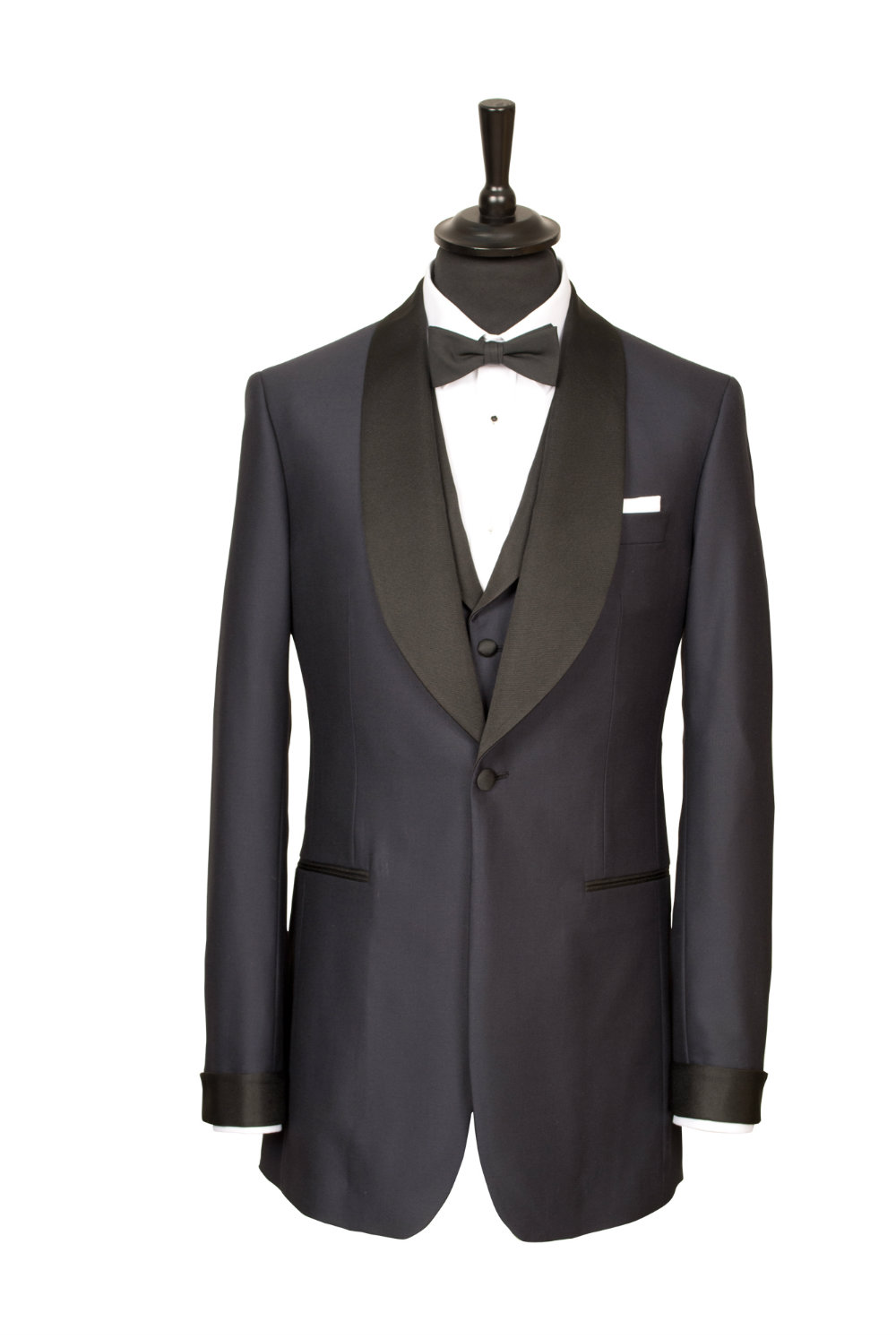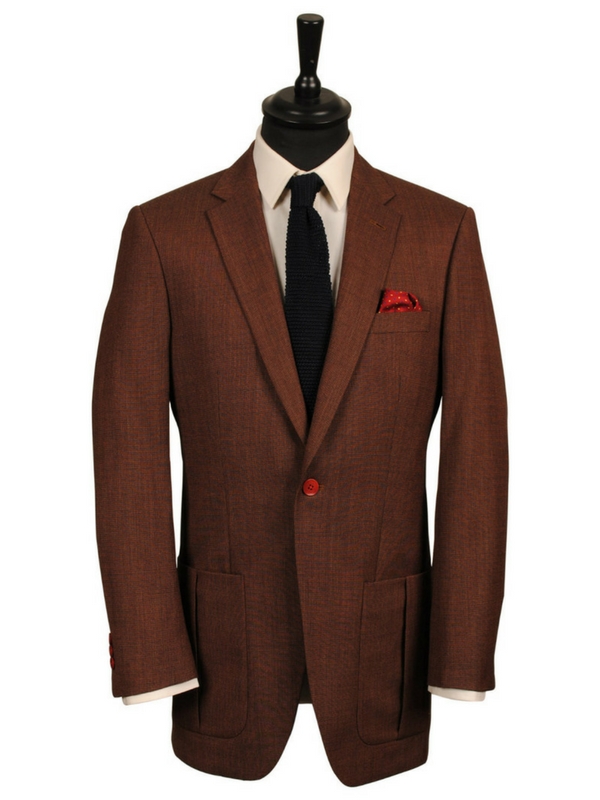 Something Special
You've got 2-4 suits for everyday work attire and 2 for weddings and other special events. You are now developing a reputation for yourself as a consistently smart dresser and your previous 4-6 experiences of choosing colours, cloths and style choices have made you a true suit aficionado. To quote Rudyard Kipling, "Yours is the Earth and everything that's in it, And—which is more—you'll be a Man, my son!" It's time to embrace your growing reputation and utilise your new expertise by making a real statement. Perhaps an unusual check or a bold colour?
Would you like FREE samples of any of these cloths?
If so, simply contact us, sharing your name and address as well as the cloth code(s) of the samples you'd like to receive. To find out the cloth code, simply hover over the cloth image and note down the six digit code that appears.
The samples should be with you within one week.
21 September 2020
The navy blue suit is an absolute must in anyone's wardrobe. Versatile, flattering and classically stylish, we are absolute devotees of this most iconic and fundamental of suits.
Style Tips & Advice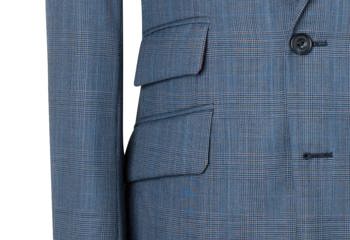 21 September 2020
The check suit is as varied and as unique as the people wearing it. At King & Allen, we are strong proponents of a beautifully-made check suit and, have found, in the last few years there has been a definite resurgence in the popularity of these garments.
Style Tips & Advice
Style History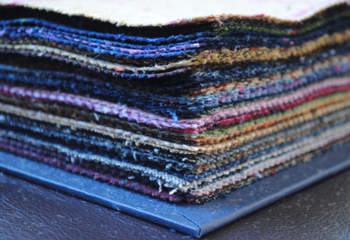 25 August 2020
Every Autumn we start thinking about our options for winter outerwear. Will it be a classic, three-button overcoat in camel? A tweed sports jacket? A double-breasted pea coat? With this in mind, King & Allen have decided to run a promotion with our cloth merchants, bringing a fantastic offer to our clients.
Style Tips & Advice
King & Allen News