11 Tailoring Tips for the Tall, Slim Man
If you're a tall, slim man, it is likely that you are noticed wherever you go. Whether you like it or not, you stand out from the crowd! That is why it is important that you look polished at all times.
When it comes to wearing a suit well, it's all about proportion. Some tall men have long legs, some have a long body. Naturally, that makes buying off-the-peg very difficult!
Thankfully, if you choose to go bespoke, your tailor will do most of the hard work for you to ensure that your suit perfectly compliments your body shape. Whilst the tailor will use their expert knowledge to guide your choices, there are a number of factors worth considering before you purchase your next suit.
Read on for our best tips on tailoring for tall guys…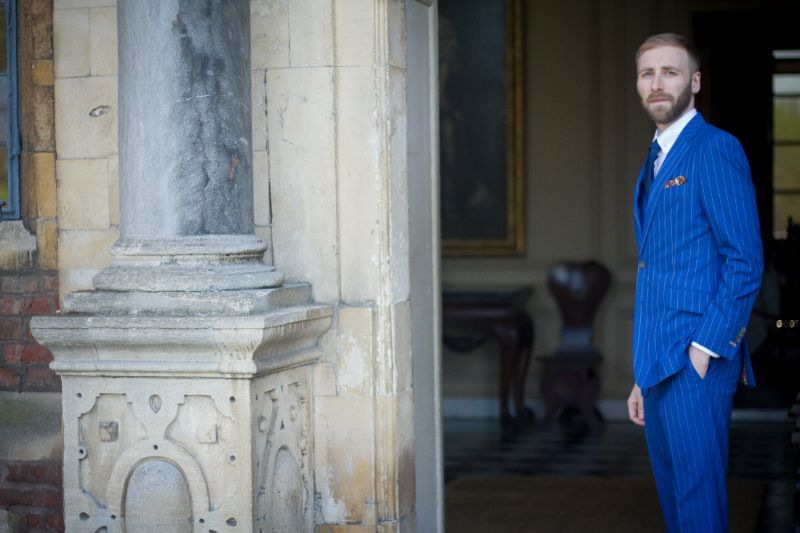 11 Tailoring Tips for the Tall, Slim Man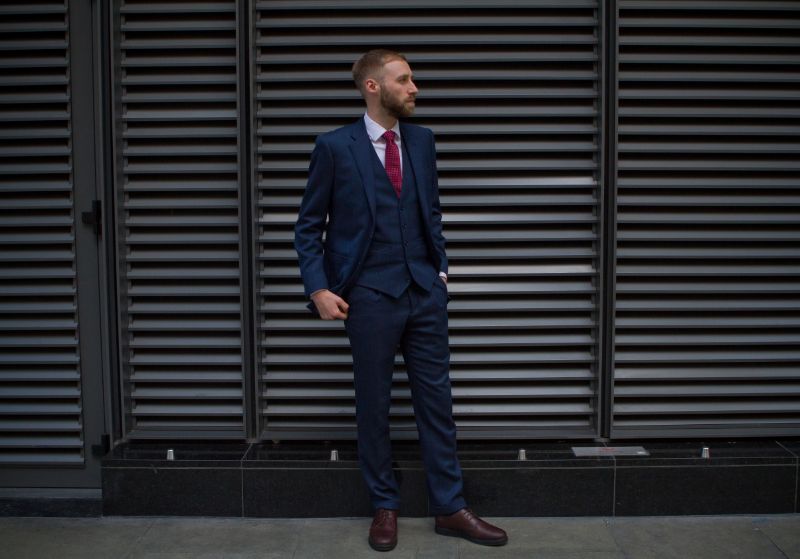 1. Opt for 10-14oz Fabric. A weightier cloth such as flannel or tweed (or just a heavy worsted) will add bulk and shape to your body.
2. Add asymmetry. A ticket pocket is a great asymmetrical detail that will occupy empty space on the front right jacket panel.
3. Embrace layering. Many tall, slim men choose to wear baggy clothing to give the illusion of looking bigger. Don't! It only makes you look slimmer. Layering is a much better way of adding extra bulk to your frame.
4. Always opt for a two button jacket. Your tailor will calculate the best position for the first button to ensure that the jacket cuts in at the right place.
5. Try going double-breasted. The added detail and extra cloth will help fill out your frame.
6. Wear a tie that compliments your height. If you find that regular length ties come up a bit short on you, skip the Windsor knot (which takes up more length) and opt for the 'Four in Hand' knot. Alternatively, shop for longer length ties.
7. Wear a belt. Usually, we would advise against a belt, but on a tall guy they are a great way of breaking up the body.
8. Wear slim trousers. Don't go too wide on the leg or else it will look like you are wearing bootcut trousers. Instead, embrace your lean frame by keeping the silhouette slim. It will be much more flattering on you.
9. Avoid trouser pleats. They will make the trousers billow unnecessarily.
10. Try turn-ups. Turn-ups are an interesting and fashionable addition to a suit which creates the illusion of a shorter leg.
11. Wear tailored jackets casually. Wear casual jackets and blazers when possible, to give you extra shape.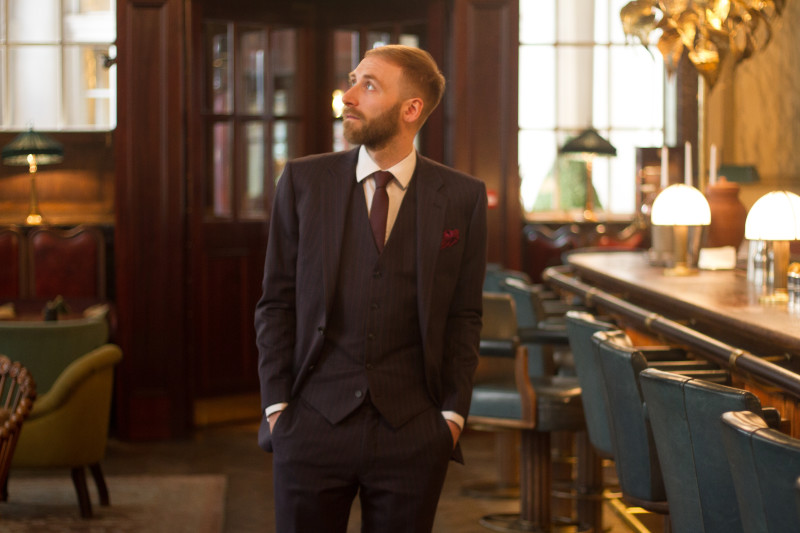 Do you struggle to find suits that fit you?
We understand how difficult it can be to find a suit that fits tall, slim men off the peg. The unfortunate reality is that most off-the-peg suits are not designed to fit your body shape.
When you buy a bespoke suit from King & Allen, your tailoring consultant will go to great lengths to ensure that your suit is well-proportioned for your height.
21 September 2020
The navy blue suit is an absolute must in anyone's wardrobe. Versatile, flattering and classically stylish, we are absolute devotees of this most iconic and fundamental of suits.
Style Tips & Advice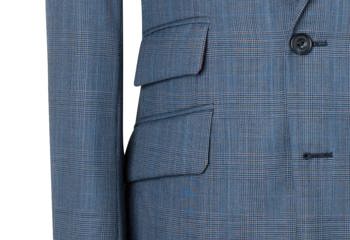 21 September 2020
The check suit is as varied and as unique as the people wearing it. At King & Allen, we are strong proponents of a beautifully-made check suit and, have found, in the last few years there has been a definite resurgence in the popularity of these garments.
Style Tips & Advice
Style History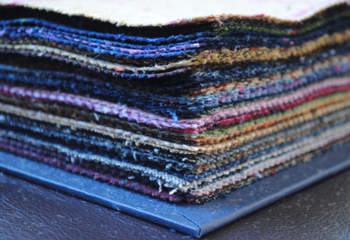 25 August 2020
Every Autumn we start thinking about our options for winter outerwear. Will it be a classic, three-button overcoat in camel? A tweed sports jacket? A double-breasted pea coat? With this in mind, King & Allen have decided to run a promotion with our cloth merchants, bringing a fantastic offer to our clients.
Style Tips & Advice
King & Allen News