11 Tailoring Tips for the Tall, Slim Man
If you're a tall, slim man, it is likely that you are noticed wherever you go. Whether you like it or not, you stand out from the crowd! That is why it is important that you look polished at all times.
When it comes to wearing a suit well, it's all about proportion. Some tall men have long legs, some have a long body. Naturally, that makes buying off-the-peg very difficult!
Thankfully, if you choose to go bespoke, your tailor will do most of the hard work for you to ensure that your suit perfectly compliments your body shape. Whilst the tailor will use their expert knowledge to guide your choices, there are a number of factors worth considering before you purchase your next suit.
Read on for our best tips on tailoring for tall guys…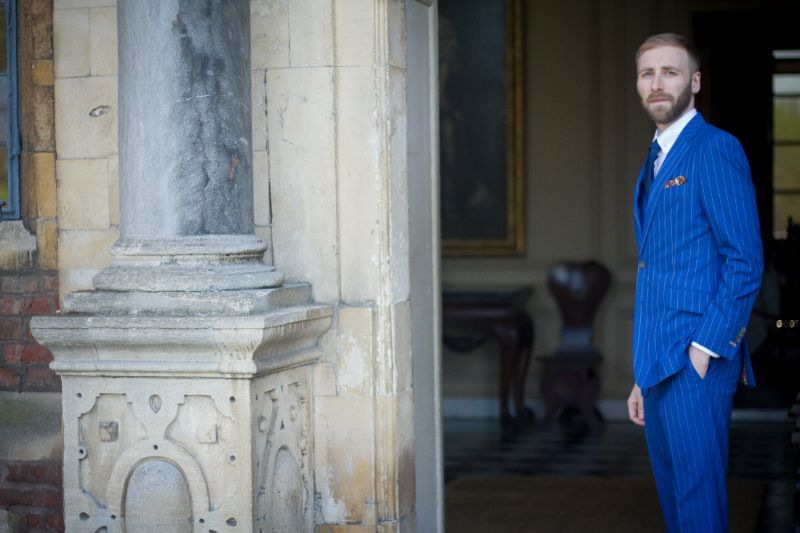 11 Tailoring Tips for the Tall, Slim Man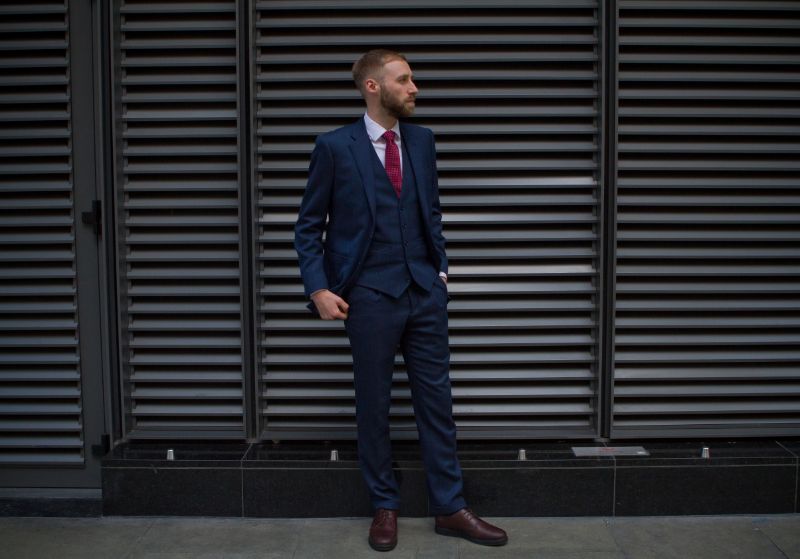 1. Opt for 10-14oz Fabric. A weightier cloth such as flannel or tweed (or just a heavy worsted) will add bulk and shape to your body.
2. Add asymmetry. A ticket pocket is a great asymmetrical detail that will occupy empty space on the front right jacket panel.
3. Embrace layering. Many tall, slim men choose to wear baggy clothing to give the illusion of looking bigger. Don't! It only makes you look slimmer. Layering is a much better way of adding extra bulk to your frame.
4. Always opt for a two button jacket. Your tailor will calculate the best position for the first button to ensure that the jacket cuts in at the right place.
5. Try going double-breasted. The added detail and extra cloth will help fill out your frame.
6. Wear a tie that compliments your height. If you find that regular length ties come up a bit short on you, skip the Windsor knot (which takes up more length) and opt for the 'Four in Hand' knot. Alternatively, shop for longer length ties.
7. Wear a belt. Usually, we would advise against a belt, but on a tall guy they are a great way of breaking up the body.
8. Wear slim trousers. Don't go too wide on the leg or else it will look like you are wearing bootcut trousers. Instead, embrace your lean frame by keeping the silhouette slim. It will be much more flattering on you.
9. Avoid trouser pleats. They will make the trousers billow unnecessarily.
10. Try turn-ups. Turn-ups are an interesting and fashionable addition to a suit which creates the illusion of a shorter leg.
11. Wear tailored jackets casually. Wear casual jackets and blazers when possible, to give you extra shape.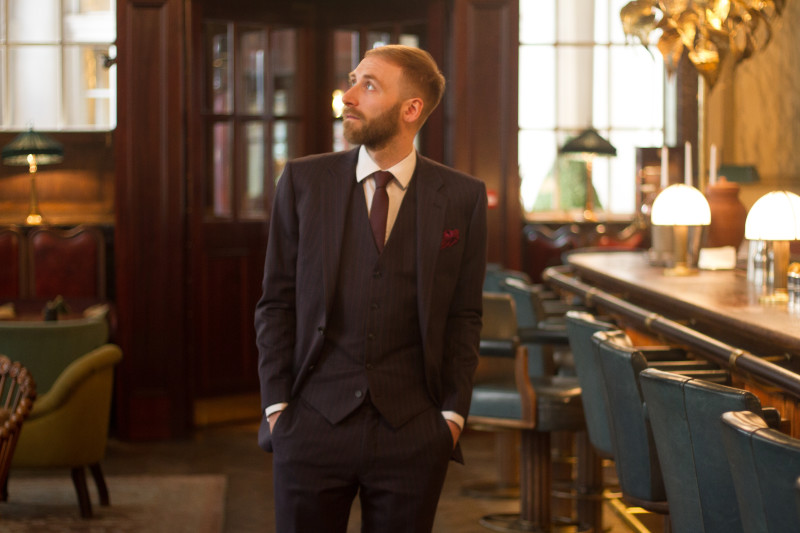 Do you struggle to find suits that fit you?
We understand how difficult it can be to find a suit that fits tall, slim men off the peg. The unfortunate reality is that most off-the-peg suits are not designed to fit your body shape.
When you buy a bespoke suit from King & Allen, your tailoring consultant will go to great lengths to ensure that your suit is well-proportioned for your height.
26 September 2019
An increasing number of companies are adopting a less formal office dress code these days, with fewer businesses expecting their male employees to show up in a suit and tie. Instead, the new watchword is 'smart-casual'. But where does that leave the suit lover?
Style Tips & Advice
Business Style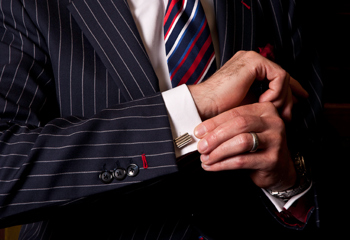 12 September 2019
The term 'pinstripe' refers to the very thin, parallel lines that run through a cloth, contrasting with the main colour. Taken at face value, it would seem to be a fairly bland description of a simple fabric pattern. But the history of the pinstripe suit is anything from bland and, indeed, the suit itself has a host of connotations attached to it.
Style Tips & Advice
Style History
27 August 2019
The new Peaky Blinders series is back with a bang and we're not just talking about the storylines. As ever, Tommy and his crew look as sharp as the razor blades the real-life Peaky Blinder gang were rumoured to stitch into the peak of their flat caps.
Style Tips & Advice
Celebrity Style
Style History