King & Allen celebrate – The Suits of Mad Men
As the TV phenomenon that is Mad Men airs it's final episode this spring, it seems appropriate that K&A takes a moment to honour the show that has brought us a host of style icons – from the Prince of Wales checked, double breasted Roger Stirling to the royal blue two-pieces of young upstart Pete Campbell, Mad Men inspired a raising of the sartorial bar never seen before by a TV show.
But it's Don Draper, Mad Men's main protagonist and bespoked bad boy that will be remembered and most missed – by fans and menswear writers alike. His tailored grey suits and impeccable style made him one of TV's most celebrated rogues – a veritable shark in sharkskin. I'm sure Marks & Spencers will miss him dearly… sales of white pocket squares will never be the same again!
To celebrate and commiserate the end of the show, we picked out some highlights from Mad Men's illustrious sartorial past…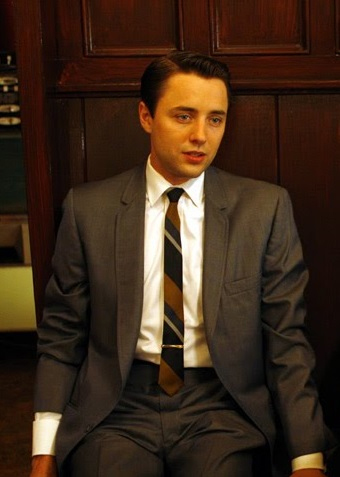 The highlight of this simple grey two-piece has to be the striking club tie and tie bar.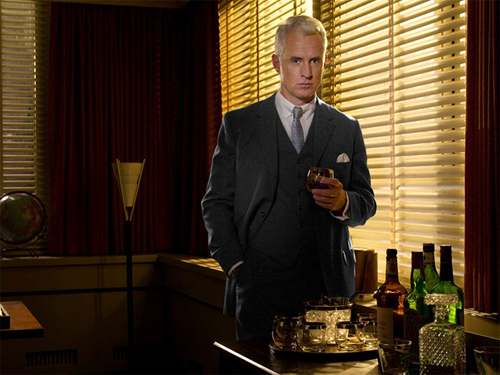 Most waistcoats are 5 button. This rare 6 button cuts much higher and looks great. As does the button down collared shirt.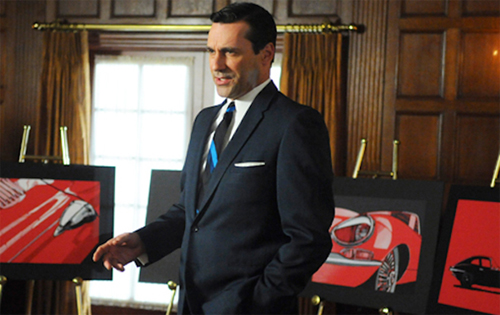 If you're pitching the E-Type Jag you need to be looking very sharp, and Draper doesn't disappoint in this midnight blue two-piece.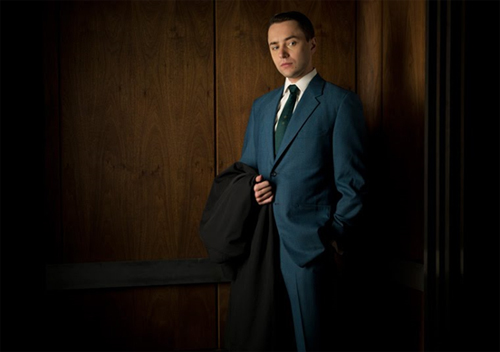 Pete Campbell in his trademark royal blue mohair/wool blend.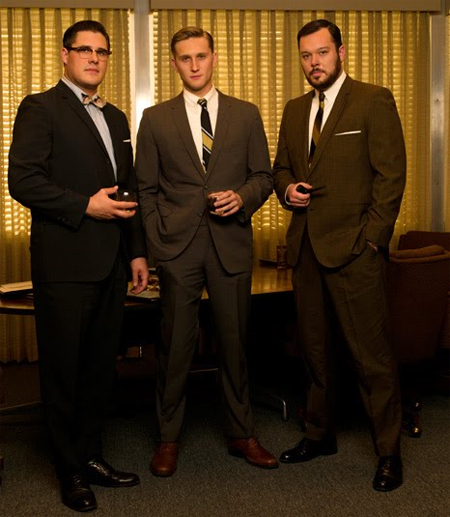 The boys in brown. The muted colours are less business-like than grey or blue but still look really stylish – complimented perfectly with brown oxfords / brogues.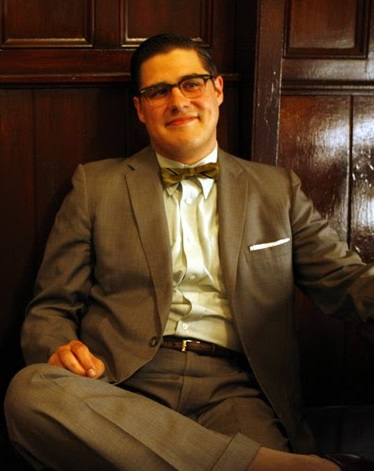 Harry Crane would have got on this list for his bowties alone, but his turn-ups are also worth a mention.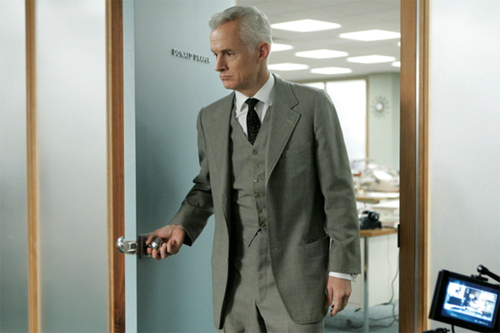 This suit is intriguing: extremely high-waisted trousers and another high-cut 6 button waistcoat. A bold move that Roger Sterling pulls off magnificently.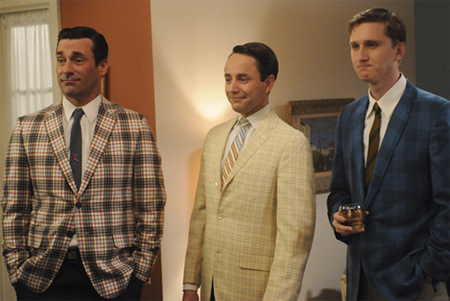 Dressing down for drinks: three fantastic bold check blazers.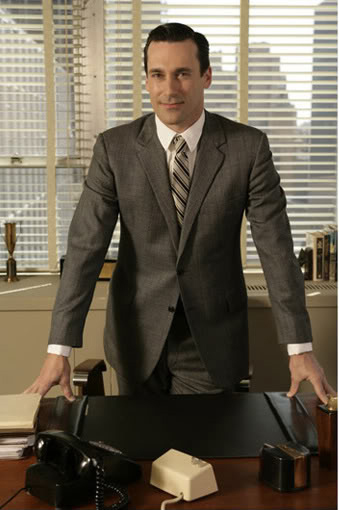 Give this suit an Emmy! Don Draper's trademark grey sharkskin two piece, perfectly tailored and ready for business…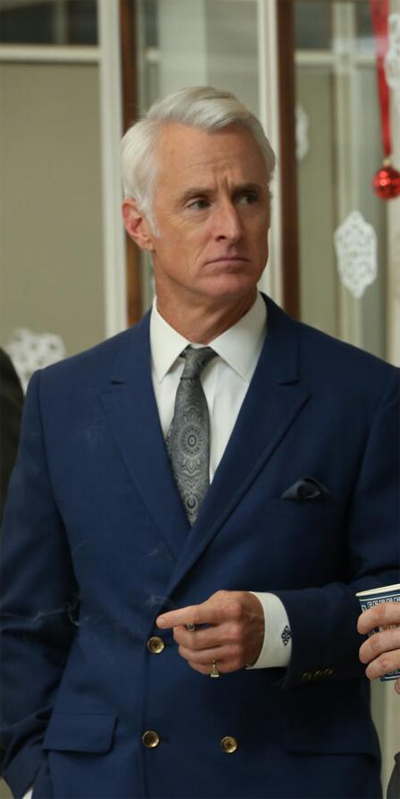 Whilst Don might be the centre of the drama, Roger always had the more exciting wardrobe. Note the horn buttons and the insignia on the shirt sleeve.
Feeling inspired? If you would like anything you see here made for you please do not hesitate to get in touch.
Call 0800 0274430 or contact us here for more information about King & Allen. We have fitting locations in London: Liverpool St, Wilmslow and Surbiton. We also take consultations on Savile Row, by appointment only.

13 April 2021
Casual, formal, semi-formal, business-casual...The list is seemingly endless, with ongoing speculation as to what each stage of formality entails. Here at King & Allen, we thought we'd simplify it and show you what is meant at each point on the formality scale...
Style Tips & Advice
Style History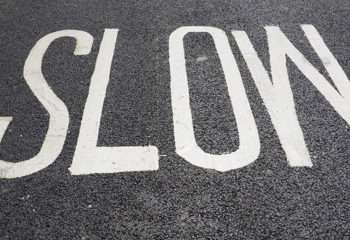 13 April 2021
Recent years have brought with them an enhanced cultural understanding of our impact on the environment, with more and more people looking for ways to reduce their carbon footprint, change their consumption habits and look after the world around them.
Style Tips & Advice
Style History
Vegan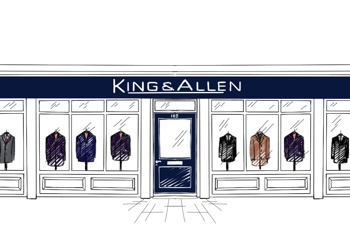 13 April 2021
Our stores in London, Surrey and Cheshire have now reopened. We can't wait to see you for your bespoke tailoring needs!
King & Allen News