Icon of the Month VE Day 70th Anniversary special – Winston Churchill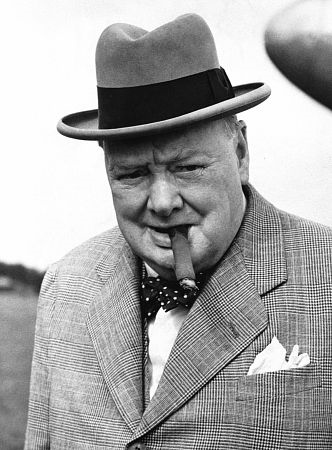 As well as Prime Minister, Winston Churchill lead an extremely eclectic life. He was a painter, a historian, a bricklayer, a prisoner of war, and a nobel prize laureate. He was also a champagne connoisseur and fashion icon – conceiving and popularising the 'Siren Suit' – a zip-up 'onesie', to be worn when seeking shelter during the blitz. But it is for his bold 3 piece chalk striped suits, polka dot bow ties, pocket watches and John Bull hats that he will be most fondly remembered. Whether he was visiting the trenches or meeting with world leaders, he was always impeccably dressed – even down to his underwear which was made from very finely woven silk.
He was also fascinated by zips – and even had them on his pyjamas!
In honour of the great man, we have selected sartorial highlights: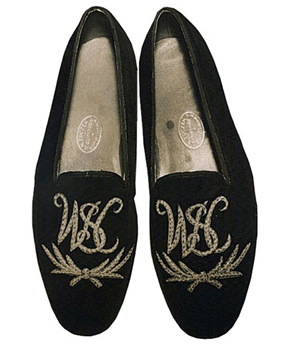 He took care over everything he wore, from his zippered pyjamas to these fantastic monogrammed slippers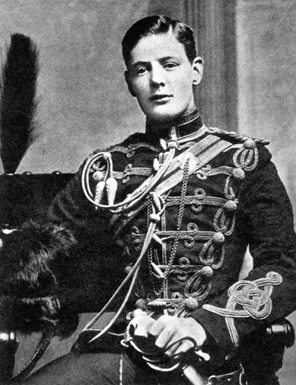 A rare photograph from his younger years – resplendent in tailored military garb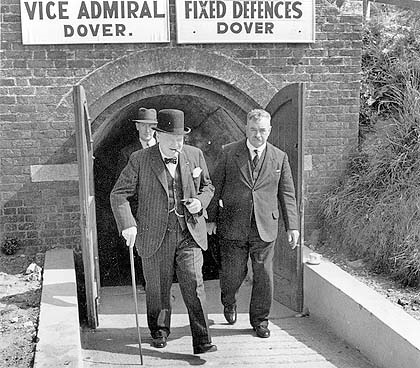 The Full Monte – 3 piece chalk stripe, spotted bow tie, pocket watch, hat and cane.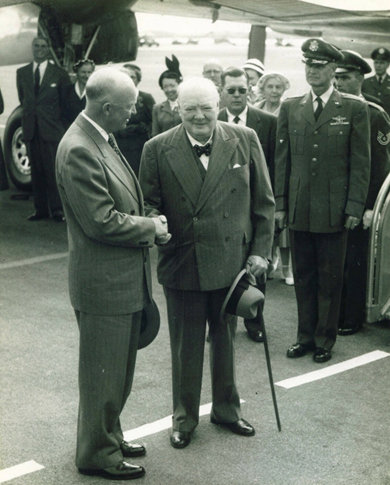 Still splendid in his older years, meeting Roosevelt in a 4 show 6 double breasted chalkstripe
A combination of plain black jacket and waistcoat and high cut chalk stripe trousers.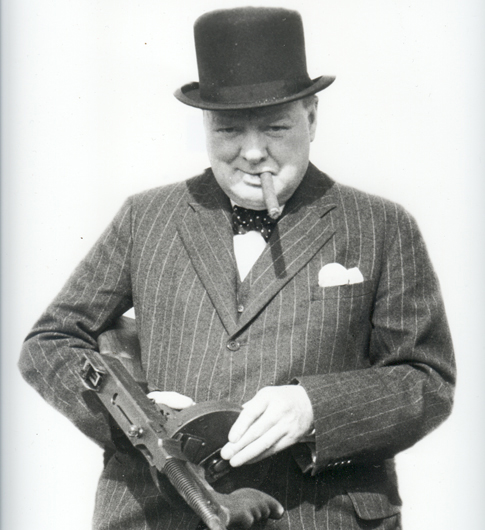 It would be hard to imagine a modern politician pulling off this look!
Feeling inspired? If you would like anything you see here made for you please do not hesitate to get in touch.
Call 0800 0274430 or contact us here for more information about King & Allen. We have fitting locations in London:Liverpool St, Wilmslow and Surbiton. We also take consultations on Savile Row, by appointment only.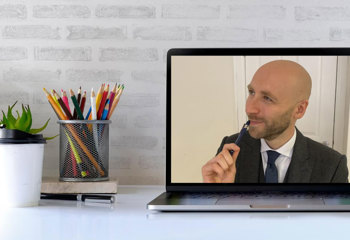 20 July 2020
In the past few months, in light of the Coronavirus pandemic, there has been a dramatic shift in the world of work. A lot of businesses have chosen to keep their staff working from home and, with Zoom and other platforms reporting a massive uptake in daily users, video conferencing apps have come into their own...
Style Tips & Advice
Business Style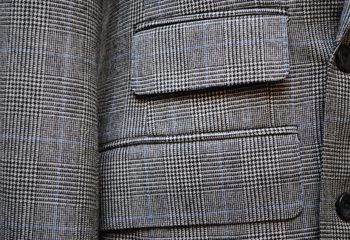 17 July 2020
Small. Utilitarian. Inconspicuous. The pocket doesn't exactly engender a lot of attention from designers, stylists and the fashion world as a whole. And yet, the history of the pocket goes back thousands of years...
Style History
16 July 2020
At King & Allen, we are big fans of mixing and matching our suits. So imagine our joy and delight when we discovered the Italian art of 'Spezzato.'
Style Tips & Advice