The King & Allen guide to Tweed
This week's guest blogger is Mary-Cait, who is a consultant at our Northern Tailoring centre in Wilmslow. Being so much closer to Scotland than us soft southerners, she is in a far better position to tell us about one the UK's most charismatic cloths – Tweed.
Tweed originated in the 18th century – created by Scottish weavers who yearned for a denser and heavier cloth in which to brave the Scottish wilds. In order to reflect tweed's environment, an earthy palette was created – with colours to match those found on 'the blasted heath'.
Tweed options continued to increase throughout the 19th century, and the hardy cloth became particularly popular among the Edwardian middle classes – who recognised it as the perfect complement to outdoor pursuits.
In the last few years Tweed has seen a huge surge in popularity. This is because the cloth has a unique blend of British heritage and excitement – in colour, pattern and texture.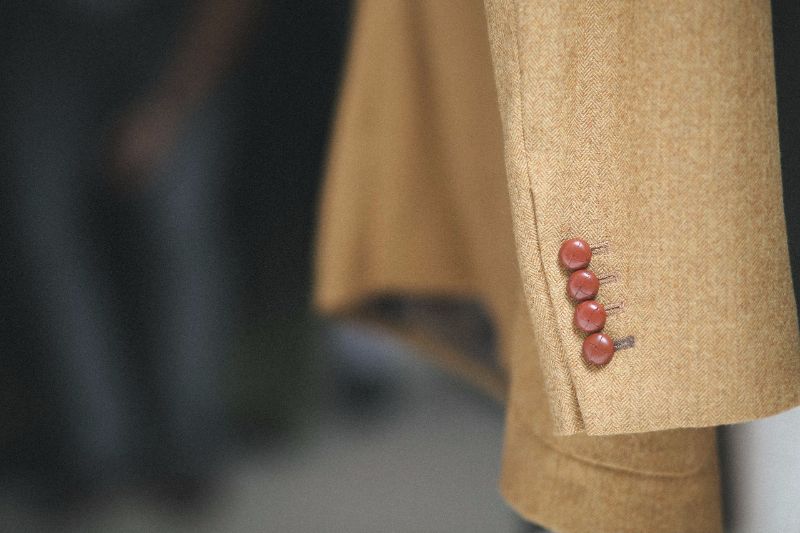 Classic British tailoring has great style, but it tends to be relatively conservative. Tweed has a hint of eccentricity to it which is extremely endearing.
This sense of fun has influenced cloths across a wide variety of weights. You can now buy summer and mid-weight suits that emulate tweed in both pattern and texture – to enjoy the look of the English country gent all the year round.
If you're interested in tweed, below is a sample of just some of the ranges we offer at King & Allen: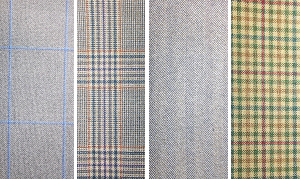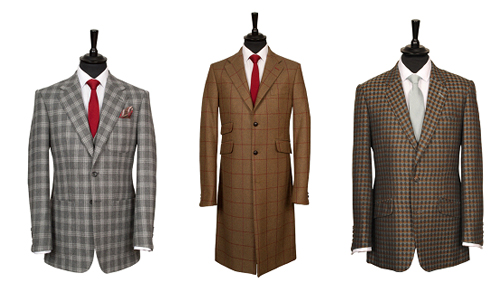 Highland Glen
The Highland Glen range is a traditional country suiting. It is woven from 100% worsted wool and is ideal for participating in moorland sports. This range is influenced by the need for camouflage on the moors, so there are hints of muted greens, heather purples and blues, earthy browns and granite greys. The challenging conditions of the Scottish moors really inspire the collection – as there is vast exposure to the elements of weather, and the ground is covered in gorse, brambles and bracken.
Sherry Tweed
Sherry Tweed derives from its origins of the 'Tweed Valley' on the Scottish boarder. The famous River Tweed flows through the valley and separates Scotland from England. The beauty of tweed comes from its magnificent colourings, which are achieved by mixing together several colours of pure new wool dyed fleece. Once the yarn becomes a woven fabric you can then see the intense vibrancy of the wool.
This collection expresses the appeal of the traditional cloth, whilst drawing on a more contemporary and modern palette. The fabric is durable, colourful and warm – perfect for the winter months.
Harris Tweed
Harris Tweed cloth is the most famous of all tweeds and originates from the beautiful remote islands of the Outer Hebrides of the west coast of Scotland. Harris Tweed prides itself on the use of local materials and hand crafted techniques. The beauty of the cloth itself comes from the fact that each yarn may have been blended from as many as 10 different shade components – which reflects the true landscape of the Isle of Harris.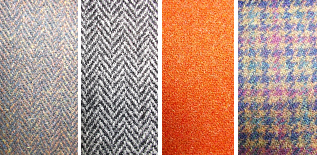 Peacock Tweed
Our Peacock collection is comprised of traditional yet bold designs. They are very fashionable and contemporary, and are suitable for the city or country. There are traditional houndstooths, glenchecks, windowpanes and herringbones through the collection – in a rich variety of colour.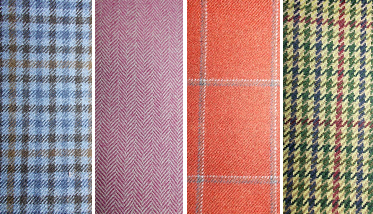 The fabrics have been woven from a 36/2nm worsted yarn, which means it has been constructed for strength and durability. A soft crush finish gives the fabric a warm look and handle, making it also very comfortable to wear.
Call 0800 0274430 or contact us here for more information. We have fitting locations in London: Liverpool St, and Wilmslow and Surbiton. We also take consultations on Savile Row, by appointment only.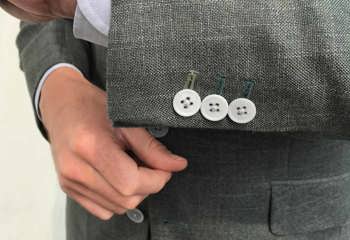 07 November 2019
November is World Vegan Month, when vegans around the world celebrate their lifestyle choice and champion others to do the same. And it seems more and more of us are making the switch. In 2018, there were 3.5 million registered vegans in the UK, up from around 540,00 in 2016, according to a study by The Vegan Society, which just happens to be celebrating its 75th birthday in 2019.
Style Tips & Advice
Celebrity Style
28 October 2019
When it comes to style superstars, there is none more seminal, more chameleon-like and more innovative than David Bowie. As you may remember, we included the iconic star's ever-evolving look in our recent blog post on the suits that rocked. That's why we were over the moon when Professor of Film and Cultural Studies, Dr Will Brooker, approached us to make a copy of Bowie's legendary mustard-yellow suit.
Celebrity Style
King & Allen News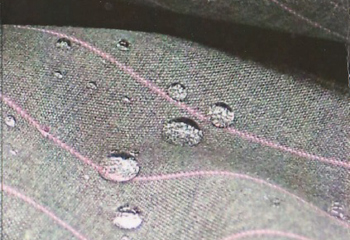 27 October 2019
Creating the perfect suit starts with a high-quality fabric. That's why we work closely with renowned  luxury cloth merchant, Holland & Sherry, to make sure we have the world's best possible cloths available for our clients. While we place great value on traditional methods – for example some of Holland & Sherry's pattern weaving hasn't changed in 200 years – we also believe in keeping one eye firmly on the very latest bespoke tailoring technologies.
Style History
King & Allen News