The History of the Cufflink
Although historians have observed the presence of cufflinks in ancient Egyptian paintings, the cufflink as we know it dates back to the 17th century, before which time sleeves were buttoned or tied at the wrist in bows. When they first emerged they were exclusively worn by the aristocracy and were predominantly made from gold and adorned by gem stones. Interestingly, they were often gifted – just as they are today. Cufflinks were produced to celebrate an occasion such as a coronation or wedding – or a political message: pictured are a set in support of the monarchy after the execution of Charles I in 1649.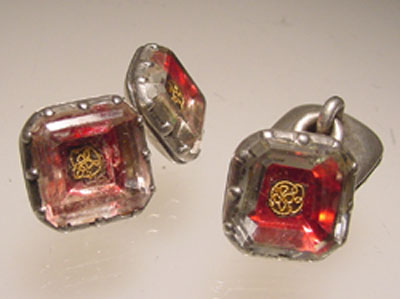 It wasn't until the end of the 19th century that the cufflink really started to become popular. This was mainly due to the convergence of four factors:
- the rise of the bourgeoisie. The emerging middle class dressed conservatively and practically.
- the development of the tailored shirt, with it's down-turned collars and unfastened cuffs.
- the birth of the lounge suit – the perfect complement to the new style of shirt.
- the industrial revolution. The development of precious metal electroplating, along with the ability to mass produce and transport cheaply meant that the cuff link was now affordable to all.
It was around this time that a jeweller called George Krementz patented a cufflink making device – ingeniously adapted from a civil war cartridge shell making machine. Krementz & Co went on to become one of the largest jewellery manufacturers of all time – the embodiment of the American Dream. Cufflinks soon became a must have fashion accessory – and have remained so to this day. Then and now, they are one of the few items of jewellery that every man enjoys wearing and receiving as a gift. Timeless and stylish, they are the perfect complement to a well-tailored suit and shirt.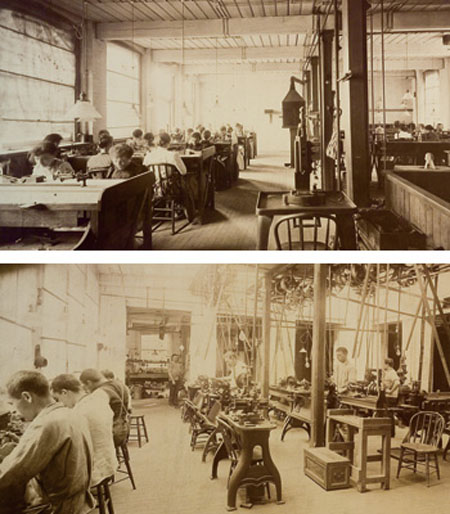 Fun fact: Edward VII (he of Prince of Wales check fame) liked to adorn his cufflinks with colourful Fabergé eggs. Is he to blame for the 'novelty' cufflink?!
We are currently giving away a free set of King & Allen cufflinks with every suit voucher. Click here for details.
Call 0800 0274430 or contact us here for more information about King & Allen. We have fitting locations in London: Liverpool St, Wilmslow and Surbiton. We also take consultations on Savile Row, by appointment only.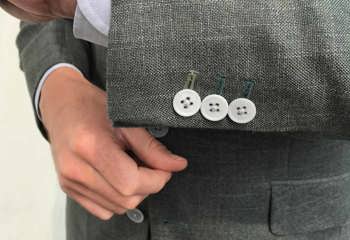 07 November 2019
November is World Vegan Month, when vegans around the world celebrate their lifestyle choice and champion others to do the same. And it seems more and more of us are making the switch. In 2018, there were 3.5 million registered vegans in the UK, up from around 540,00 in 2016, according to a study by The Vegan Society, which just happens to be celebrating its 75th birthday in 2019.
Style Tips & Advice
Celebrity Style
28 October 2019
When it comes to style superstars, there is none more seminal, more chameleon-like and more innovative than David Bowie. As you may remember, we included the iconic star's ever-evolving look in our recent blog post on the suits that rocked. That's why we were over the moon when Professor of Film and Cultural Studies, Dr Will Brooker, approached us to make a copy of Bowie's legendary mustard-yellow suit.
Celebrity Style
King & Allen News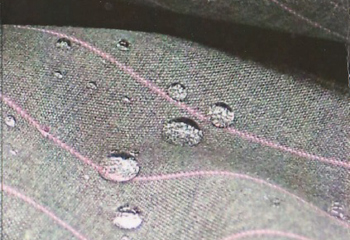 27 October 2019
Creating the perfect suit starts with a high-quality fabric. That's why we work closely with renowned  luxury cloth merchant, Holland & Sherry, to make sure we have the world's best possible cloths available for our clients. While we place great value on traditional methods – for example some of Holland & Sherry's pattern weaving hasn't changed in 200 years – we also believe in keeping one eye firmly on the very latest bespoke tailoring technologies.
Style History
King & Allen News