The History of the Cufflink
Although historians have observed the presence of cufflinks in ancient Egyptian paintings, the cufflink as we know it dates back to the 17th century, before which time sleeves were buttoned or tied at the wrist in bows. When they first emerged they were exclusively worn by the aristocracy and were predominantly made from gold and adorned by gem stones. Interestingly, they were often gifted – just as they are today. Cufflinks were produced to celebrate an occasion such as a coronation or wedding – or a political message: pictured are a set in support of the monarchy after the execution of Charles I in 1649.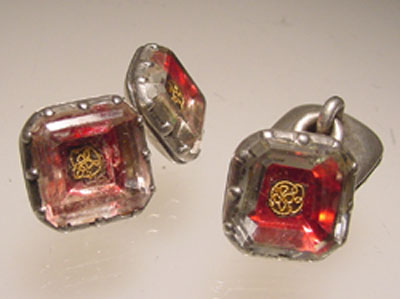 It wasn't until the end of the 19th century that the cufflink really started to become popular. This was mainly due to the convergence of four factors:
- the rise of the bourgeoisie. The emerging middle class dressed conservatively and practically.
- the development of the tailored shirt, with it's down-turned collars and unfastened cuffs.
- the birth of the lounge suit – the perfect complement to the new style of shirt.
- the industrial revolution. The development of precious metal electroplating, along with the ability to mass produce and transport cheaply meant that the cuff link was now affordable to all.
It was around this time that a jeweller called George Krementz patented a cufflink making device – ingeniously adapted from a civil war cartridge shell making machine. Krementz & Co went on to become one of the largest jewellery manufacturers of all time – the embodiment of the American Dream. Cufflinks soon became a must have fashion accessory – and have remained so to this day. Then and now, they are one of the few items of jewellery that every man enjoys wearing and receiving as a gift. Timeless and stylish, they are the perfect complement to a well-tailored suit and shirt.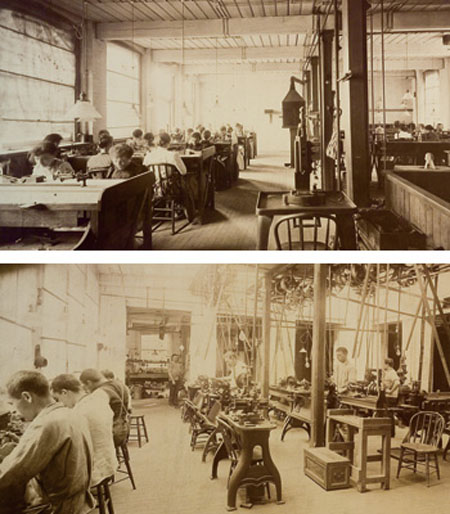 Fun fact: Edward VII (he of Prince of Wales check fame) liked to adorn his cufflinks with colourful Fabergé eggs. Is he to blame for the 'novelty' cufflink?!
We are currently giving away a free set of King & Allen cufflinks with every suit voucher. Click here for details.
Call 0800 0274430 or contact us here for more information about King & Allen. We have fitting locations in London: Liverpool St, Wilmslow and Surbiton. We also take consultations on Savile Row, by appointment only.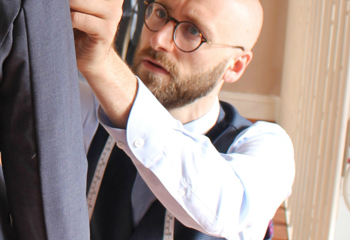 29 May 2019
There's no such thing as a traditional wedding anymore. For most of us, the days when the bride's parents were expected to foot the entire bill – meaning the bride and her mother planned the whole affair – are long gone.
Style Tips & Advice
Weddings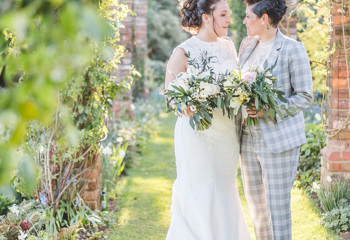 28 May 2019
Back in April, we invited King & Allen customers to enter our annual Photo Competition. Entrants posted a photo of themselves on social media, wearing a King & Allen suit, using the hashtag #shootthesuit and tagging us.
King & Allen News