The K&A Guide to Socks
When considering your outfit in the mornings, perhaps the farthest thing from your mind will be the pair of socks you're going to wear. After all, they aren't going to make or break an outfit. Socks are just a subtle accessory and are therefore often passed over, but a good pair of socks can add fantastic flair – especially to a suit.
Your socks will go unnoticed for most of the day, allowing you to get away with even the most vibrant of colours with little cause for concern. They will only be displayed when you sit or perhaps whilst climbing stairs, and the trouser rides up the leg a little.
For a subtle expression of personality, a bold, patterned sock might be a great way of expressing fun and style in an outfit, without compromising the smart look of a suit.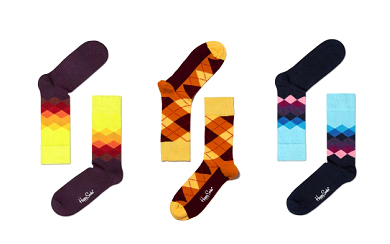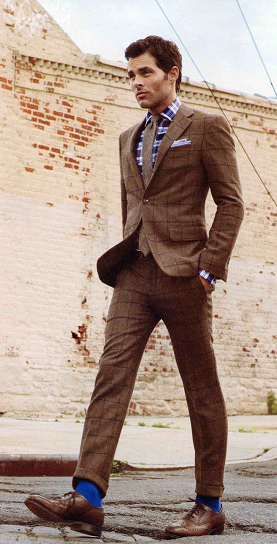 Actor James Marsden shows how it's done. Note the complimentary colours.
If you'd rather keep your look sharp and elegant, consider a block colour to compliment your suit trousers, or a subtle pattern in tonal colours. Where possible, match tones to your shoes and suit. Warm tones like burgundy, forest green and navy work best with brown shoes, where colder colours like ice blue, grey and teal work best with black shoes.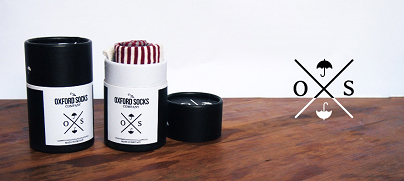 The Oxford Sock Company combine excellent quality, British production and elegant design
If you wear a waistcoat, matching your socks to the lining colour is a nice touch, and just helps to tie the outfit together from top to bottom. Match accent colours from your suit to your socks to showcase an impeccable attention to detail!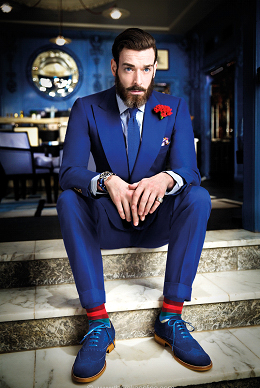 A bold look, perfectly tied together by a humble pair of socks!
Weddings are a fantastic opportunity to have fun with socks. Use your socks to tie into your colour scheme – matching bridesmaid dresses, floral arrangements, pocket squares, ties etc. A well chosen pair of socks will pull the whole look together and show friends and family what a dapper, stylish gent you are!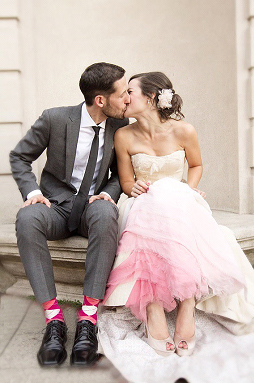 Socks fit for any occasion!
A pair of quality socks will set you back less than £10, making them a great way to alter the feel of your outfit without breaking the bank. A word of warning though: much like a good suit, you get what you pay for. Quality socks use cotton rich fibers, heat resistant elastic, and reinforce their toe seams. As a purveyor of good quality in a bespoke suit, carry that eye for fine things right down through to your ankles.
Perfect styling, from top to bottom!
Call 0800 0274430 or contact us here for more information about King & Allen. We have fitting locations in London: Liverpool St, Wilmslow and Surbiton. We also take consultations on Savile Row, by appointment only.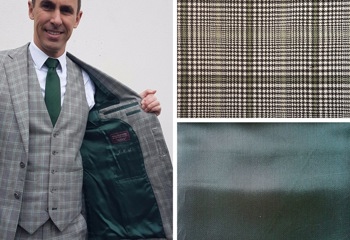 11 October 2021
The lining of the suit is often overlooked but, at King & Allen, this is often one of the most fun moments for our customers. 'The lining choice is a chance for you to show some flair,' says Jake Allen, 'even if your suit is quite plain, the lining can really liven it up and show off your individuality.' We've outlined some cloth and lining pairings below, to give you some inspiration for your next suit!
Style Tips & Advice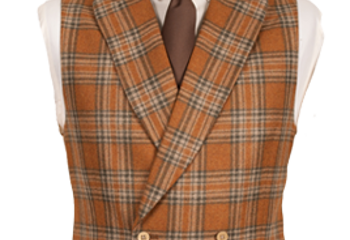 11 October 2021
Now the seasons have turned and autumn is in full swing, it's time to delve a little deeper into the upcoming trends of the next few months. Our linens and cottons are safely packed away and it's now the perfect opportunity to look at what additions we can add to the wardrobe to get us through the cold winter months.
Style Tips & Advice
11 October 2021
When Daniel Craig stepped out for the premiere of 'No Time to Die,' wearing a pink, double-breasted, velvet tuxedo jacket, it caused a sartorial moment that we haven't seen for some time. At King & Allen, we have been fans of the pink suit for a number of years, so we were over the moon to see James Bond himself embracing this vibrant and multi-faceted colour. Read on to see how you can incorporate more pink into your suit wardrobe and how to get the Daniel Craig look...
Style Tips & Advice
Weddings