Shirt Collars explained
There are a huge variety of shirt collar styles to choose from – especially if you're buying bespoke.
Aside from the standard collar style, below are some of the most popular alternatives:
Kent collar: the Kent features a slightly longer tip, creating a unique style that is a subtle differentiator. This option also allows for a collar tab. Fastened by a popper, the tab will sit the collar flat, curving around the tie.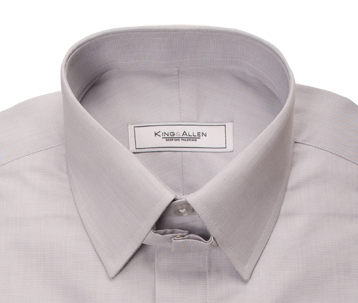 Cutaway: This style compliments a larger tie, especially when tied in a windsor or half-windsor knot. This collar style only really works with a tie.
Semi Cutaway: as the name suggests, the semi- cutaway sits somewhere between the regular collar and a cutaway. It's a favourite if you want to wear the shirt with or without a tie.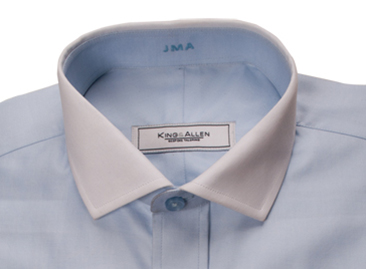 Club: The club collar suits a thinner tie, or no tie at all but buttoned up to the top. With its distinct rounded edges, the club adds a distinctive, retro feel to any suit (fans of Boardwalk Empire or Peaky Blinders will know it well).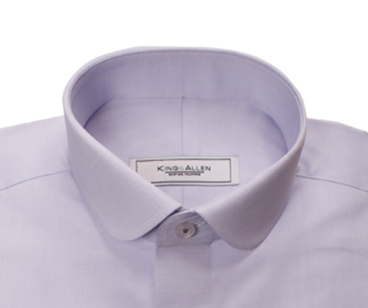 Button down: The button down collar works equally well in a work or casual environment – with or without a tie. It favours a smaller knot and therefore a slimmer tie.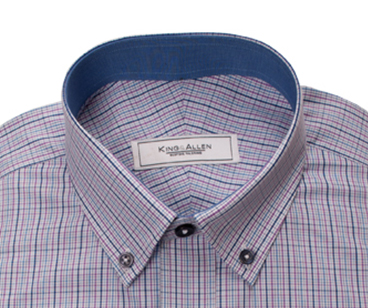 Wing: the winged collar shirt sits at the very formal end of black tie, where dressing to impress is the aim of the game. Best accompanied by studs rather than buttons
Nehru: the Nehru collar is named after the ex Prime Minister of India, Jawaharlal Nehru, and is mostly popular among the Asian community. The collar style is unique for being unfolded, and is best matched with Nehru collared suit.
The bespoke experience doesn't stop with the shape of the collar. We also offer variable collar lengths (from 4-9 cms) and collar depths (3.4.4cms) – for a shirt that is absolutely perfect for your neck shape.
Click here to find out more about our bespoke shirt service, or book an appointment .
Call 0800 0274430 or contact us here for more information about King & Allen. We have fitting locations in London: Liverpool St, Wilmslow and Surbiton. We also take consultations on Savile Row, by appointment only.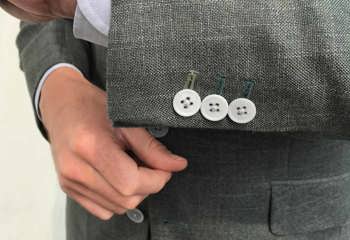 07 November 2019
November is World Vegan Month, when vegans around the world celebrate their lifestyle choice and champion others to do the same. And it seems more and more of us are making the switch. In 2018, there were 3.5 million registered vegans in the UK, up from around 540,00 in 2016, according to a study by The Vegan Society, which just happens to be celebrating its 75th birthday in 2019.
Style Tips & Advice
Celebrity Style
28 October 2019
When it comes to style superstars, there is none more seminal, more chameleon-like and more innovative than David Bowie. As you may remember, we included the iconic star's ever-evolving look in our recent blog post on the suits that rocked. That's why we were over the moon when Professor of Film and Cultural Studies, Dr Will Brooker, approached us to make a copy of Bowie's legendary mustard-yellow suit.
Celebrity Style
King & Allen News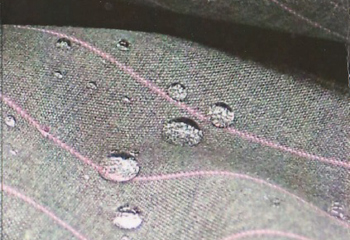 27 October 2019
Creating the perfect suit starts with a high-quality fabric. That's why we work closely with renowned  luxury cloth merchant, Holland & Sherry, to make sure we have the world's best possible cloths available for our clients. While we place great value on traditional methods – for example some of Holland & Sherry's pattern weaving hasn't changed in 200 years – we also believe in keeping one eye firmly on the very latest bespoke tailoring technologies.
Style History
King & Allen News