Shirt Collars explained
There are a huge variety of shirt collar styles to choose from – especially if you're buying bespoke.
Aside from the standard collar style, below are some of the most popular alternatives:
Kent collar: the Kent features a slightly longer tip, creating a unique style that is a subtle differentiator. This option also allows for a collar tab. Fastened by a popper, the tab will sit the collar flat, curving around the tie.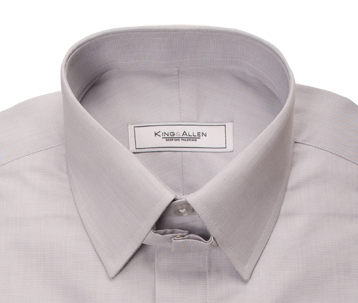 Cutaway: This style compliments a larger tie, especially when tied in a windsor or half-windsor knot. This collar style only really works with a tie.
Semi Cutaway: as the name suggests, the semi- cutaway sits somewhere between the regular collar and a cutaway. It's a favourite if you want to wear the shirt with or without a tie.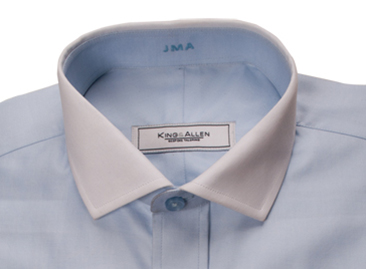 Club: The club collar suits a thinner tie, or no tie at all but buttoned up to the top. With its distinct rounded edges, the club adds a distinctive, retro feel to any suit (fans of Boardwalk Empire or Peaky Blinders will know it well).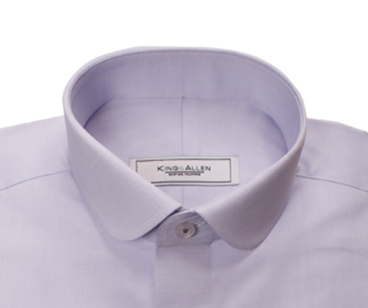 Button down: The button down collar works equally well in a work or casual environment – with or without a tie. It favours a smaller knot and therefore a slimmer tie.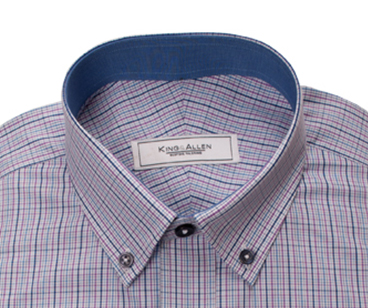 Wing: the winged collar shirt sits at the very formal end of black tie, where dressing to impress is the aim of the game. Best accompanied by studs rather than buttons
Nehru: the Nehru collar is named after the ex Prime Minister of India, Jawaharlal Nehru, and is mostly popular among the Asian community. The collar style is unique for being unfolded, and is best matched with Nehru collared suit.
The bespoke experience doesn't stop with the shape of the collar. We also offer variable collar lengths (from 4-9 cms) and collar depths (3.4.4cms) – for a shirt that is absolutely perfect for your neck shape.
Click here to find out more about our bespoke shirt service, or book an appointment .
Call 0800 0274430 or contact us here for more information about King & Allen. We have fitting locations in London: Liverpool St, Wilmslow and Surbiton. We also take consultations on Savile Row, by appointment only.
26 September 2019
An increasing number of companies are adopting a less formal office dress code these days, with fewer businesses expecting their male employees to show up in a suit and tie. Instead, the new watchword is 'smart-casual'. But where does that leave the suit lover?
Style Tips & Advice
Business Style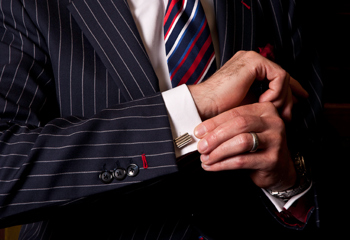 12 September 2019
The term 'pinstripe' refers to the very thin, parallel lines that run through a cloth, contrasting with the main colour. Taken at face value, it would seem to be a fairly bland description of a simple fabric pattern. But the history of the pinstripe suit is anything from bland and, indeed, the suit itself has a host of connotations attached to it.
Style Tips & Advice
Style History
27 August 2019
The new Peaky Blinders series is back with a bang and we're not just talking about the storylines. As ever, Tommy and his crew look as sharp as the razor blades the real-life Peaky Blinder gang were rumoured to stitch into the peak of their flat caps.
Style Tips & Advice
Celebrity Style
Style History