Shirt Collars explained
There are a huge variety of shirt collar styles to choose from – especially if you're buying bespoke.
Aside from the standard collar style, below are some of the most popular alternatives:
Kent collar: the Kent features a slightly longer tip, creating a unique style that is a subtle differentiator. This option also allows for a collar tab. Fastened by a popper, the tab will sit the collar flat, curving around the tie.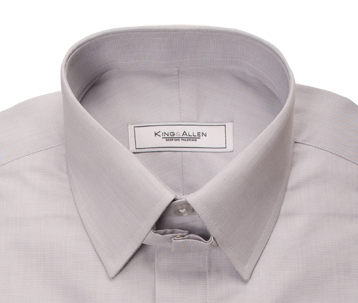 Cutaway: This style compliments a larger tie, especially when tied in a windsor or half-windsor knot. This collar style only really works with a tie.
Semi Cutaway: as the name suggests, the semi- cutaway sits somewhere between the regular collar and a cutaway. It's a favourite if you want to wear the shirt with or without a tie.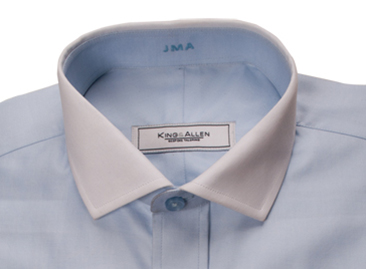 Club: The club collar suits a thinner tie, or no tie at all but buttoned up to the top. With its distinct rounded edges, the club adds a distinctive, retro feel to any suit (fans of Boardwalk Empire or Peaky Blinders will know it well).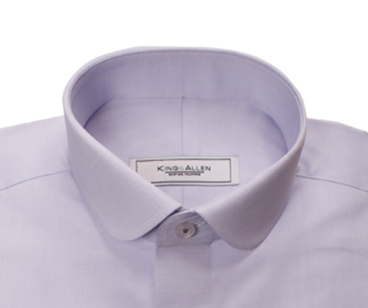 Button down: The button down collar works equally well in a work or casual environment – with or without a tie. It favours a smaller knot and therefore a slimmer tie.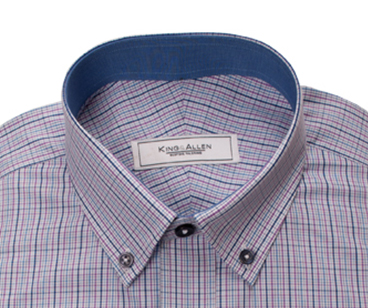 Wing: the winged collar shirt sits at the very formal end of black tie, where dressing to impress is the aim of the game. Best accompanied by studs rather than buttons
Nehru: the Nehru collar is named after the ex Prime Minister of India, Jawaharlal Nehru, and is mostly popular among the Asian community. The collar style is unique for being unfolded, and is best matched with Nehru collared suit.
The bespoke experience doesn't stop with the shape of the collar. We also offer variable collar lengths (from 4-9 cms) and collar depths (3.4.4cms) – for a shirt that is absolutely perfect for your neck shape.
Click here to find out more about our bespoke shirt service, or book an appointment .
Call 0800 0274430 or contact us here for more information about King & Allen. We have fitting locations in London: Liverpool St, Wilmslow and Surbiton. We also take consultations on Savile Row, by appointment only.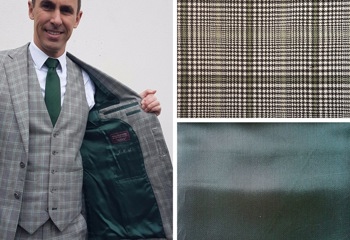 11 October 2021
The lining of the suit is often overlooked but, at King & Allen, this is often one of the most fun moments for our customers. 'The lining choice is a chance for you to show some flair,' says Jake Allen, 'even if your suit is quite plain, the lining can really liven it up and show off your individuality.' We've outlined some cloth and lining pairings below, to give you some inspiration for your next suit!
Style Tips & Advice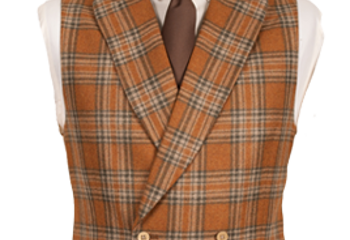 11 October 2021
Now the seasons have turned and autumn is in full swing, it's time to delve a little deeper into the upcoming trends of the next few months. Our linens and cottons are safely packed away and it's now the perfect opportunity to look at what additions we can add to the wardrobe to get us through the cold winter months.
Style Tips & Advice
11 October 2021
When Daniel Craig stepped out for the premiere of 'No Time to Die,' wearing a pink, double-breasted, velvet tuxedo jacket, it caused a sartorial moment that we haven't seen for some time. At King & Allen, we have been fans of the pink suit for a number of years, so we were over the moon to see James Bond himself embracing this vibrant and multi-faceted colour. Read on to see how you can incorporate more pink into your suit wardrobe and how to get the Daniel Craig look...
Style Tips & Advice
Weddings