King & Allen Style Predictions 2015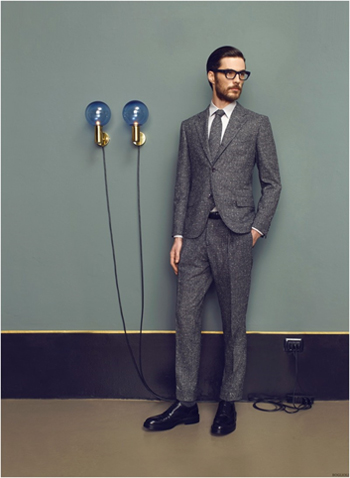 London. Paris. Milan. The three main men's fashions weeks of the year all took place in January, and we've kept an extra close eye on the catwalks in order to provide you with the most relevant Style Predictions a King & Allen customer could wish for. But as well as looking to the catwalks for inspiration, we also analyse the buying habits of hundreds of K&A customers – and see what trends we should expect in the suiting world based on our own customer's requests.

1. High waisted trousers. Naturally there's a fine line to be sought here, but a high waisted trouser in the right context is a striking, original and comfortable option (see above). To complete the look you
2. Grey on grey. This was particularly popular at LCM, but was also spotted at Milan (above). Remember – you don't need fifty shades to have a bit of fun – just two or three will suffice! The advantage of keeping things tonal is that you can experiment with different textures. For something simple and stylish, try a wool tie with a grey check waistcoat under a grey suit. Or you could experiment with accessories – especially scarves and pocket squares.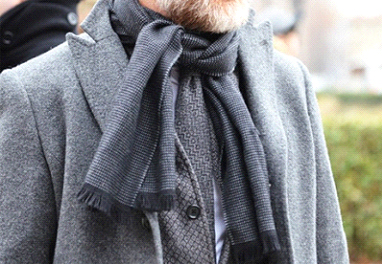 3. Layering. We wrote about layering on this blog back in December last year, and the catwalk shows confirmed that this style is here to stay. The key to getting layering right (and this was not evident on the catwalks!) is to start with the finest cloth and get thicker and heavier as you work away from the body. Try a cashmere woollen jumper over a cotton shirt, followed by a suit jacket and/or overcoat – all in complimentary tones.
4. A flash of red / a flash of yellow. We're predicting that red and yellow are going to be dominant colours in casualwear this year – but in the world of suiting we do things a little differently. Red and yellow will only ever be accent colours: ties, linings, pocket squares, checks, boutonnières – even meltons: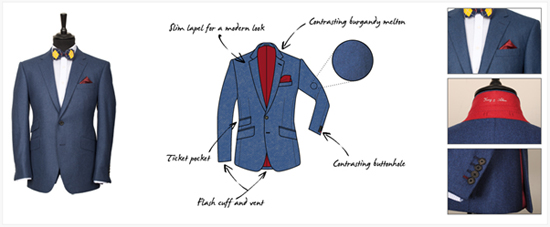 Here's Michael Caine sporting a lovely yellow windowpane check in the new Kingsman film (read our lowdown of the suits here):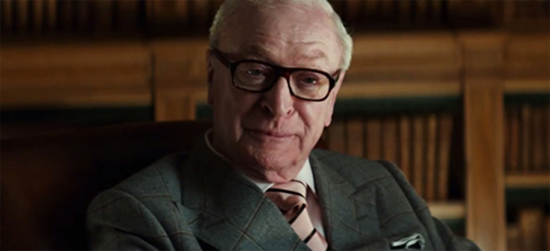 5. Velvet: Seamlessly moving on from red, we particularly liked this burgundy velvet suit that was shown at London Collections: Men. While we're not expecting orders for three piece velvet suits to start flooding in, this splendid example shows what's possible.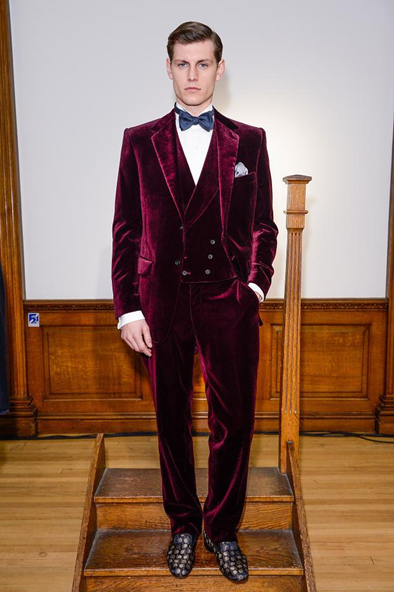 And here's a handsome red windowpane overcoat currently on display in our Liverpool St showroom: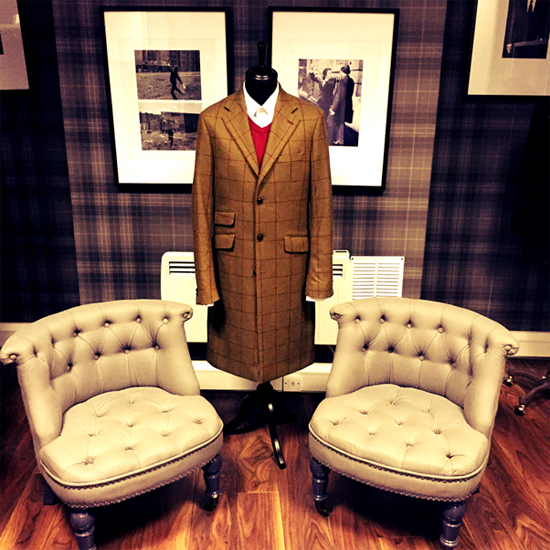 6. Floral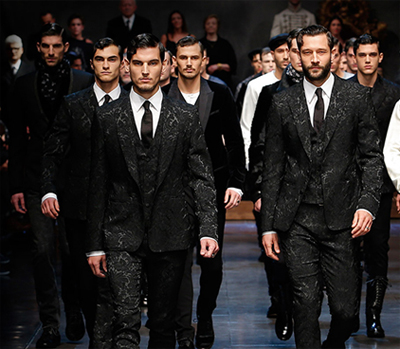 Again, we're not going to suggest you rush out and order a floral suit – although kudos if you did! The idea of this article is to observe the runways and re-interpret them in a King & Allen context. With that in mind, why not consider a floral pattern as an accent pattern on a white shirt?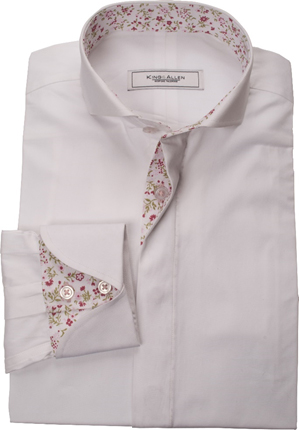 7. Pattern Mixing. Not for the faint hearted, pattern mixing is extremely difficult to get right. The easiest way to start is a check suit, a striped shirt and a spotted tie. The secret for beginners is to ensure that the pattern becomes smaller and more subtle as you move towards the tie.
For advanced pattern mixing, try mixing colours as well. Good luck!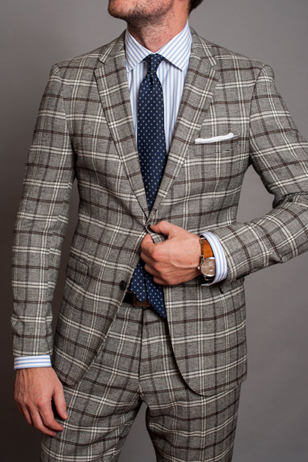 8. Double breasted. Some trends come and go in a matter of months. Their pan flashes and they're gone. Others arrive stealthily, biding their time, preparing for the long haul. This is the story of the double breasted suit, which has been gradually building momentum for some time now.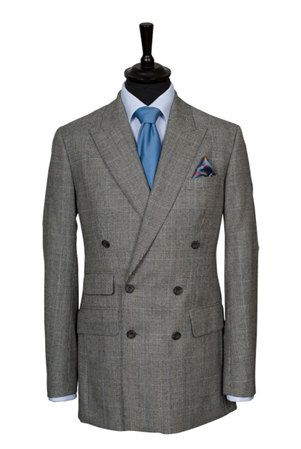 If you've been debating which direction to take, now is the time to take the plunge. DB especially suits a tall, slim businessman – but with the right cut (and the right fit) this distinguished, gentlemanly suit style is available to all.
If you would like to arrange a fitting for any of the suit styles you have seen here then please call 0800 0274430 or contact us here for more information. We have fitting locations in London: Liverpool St, and Wilmslow and Surbiton. We also take consultations on Savile Row, by appointment only.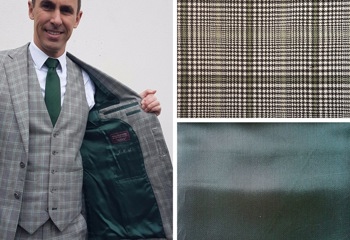 11 October 2021
The lining of the suit is often overlooked but, at King & Allen, this is often one of the most fun moments for our customers. 'The lining choice is a chance for you to show some flair,' says Jake Allen, 'even if your suit is quite plain, the lining can really liven it up and show off your individuality.' We've outlined some cloth and lining pairings below, to give you some inspiration for your next suit!
Style Tips & Advice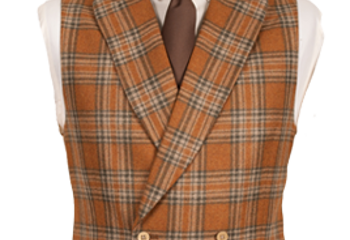 11 October 2021
Now the seasons have turned and autumn is in full swing, it's time to delve a little deeper into the upcoming trends of the next few months. Our linens and cottons are safely packed away and it's now the perfect opportunity to look at what additions we can add to the wardrobe to get us through the cold winter months.
Style Tips & Advice
11 October 2021
When Daniel Craig stepped out for the premiere of 'No Time to Die,' wearing a pink, double-breasted, velvet tuxedo jacket, it caused a sartorial moment that we haven't seen for some time. At King & Allen, we have been fans of the pink suit for a number of years, so we were over the moon to see James Bond himself embracing this vibrant and multi-faceted colour. Read on to see how you can incorporate more pink into your suit wardrobe and how to get the Daniel Craig look...
Style Tips & Advice
Weddings