King & Allen celebrate: Linen
History
Linen is one of the first products known to civilised man, dating back 30,000 years. As well as clothing, it was used for sails, rope, fishing nets, linseed oil and even currency. Indeed, the Latin for flax (the plant from which it is extracted) is linen usitatissimum (extremely useful!).
Linen is also extremely hard-wearing: when the 3000 year old tomb of Rameses II was discovered in 1881, the pure linen wrappings were in a state of perfect preservation.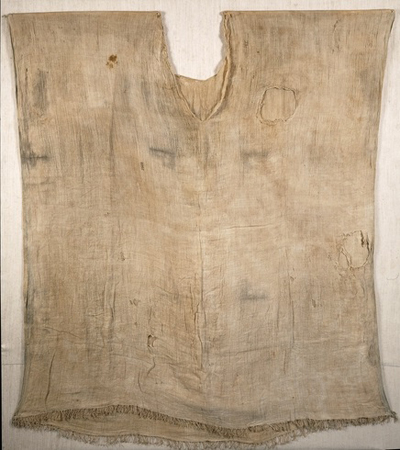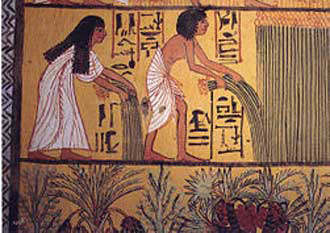 Cultivation
The reason linen dates back so far is the ease with which it can be processed. You pick the stem of the tall, reed-like flax plant – which can be found growing naturally across the Mediterranean region and central Asia. You soak it in water, and when the outside stem rots away you are left with long soft fibres that can easily be woven. Although flax thrives on poor soil, cultivating good quality flax is expensive, as the crop must be pulled, not cut, so the work is predominantly done by hand. Furthermore, flax can only be grown on the same field twice before an interval of seven years is required.
Qualities
Linen has the ability to absorb and lose water extremely easily, which means it will quickly remove perspiration from the skin. Indeed, it can gain up to 20% moisture without feeling damp, cooling as it dries – making it the perfect suit material for hot, humid and dry weather.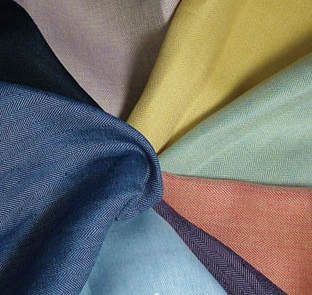 Maintenance
If you look after a linen suit it will last extremely well, as the cloth itself is extremely hardy.
Linen is relatively easy to maintain as minor stains will steam out. As with all suits, linen suits should be dry cleaned as seldom as possible, but this is more to do with damaging the construction of the suit than the linen itself.
Although linen creases easily, this makes the cloth more recognisable and adds to its personality. As it is, a decent steam will get rid of most creases quickly and easily.
For more information about the huge range of linens King & Allen have in stock, please get in touch.
Call 0800 0274430 or contact us here for more information about King & Allen. We have fitting locations in London: Liverpool St, Wilmslow and Surbiton. We also take consultations on Savile Row, by appointment only.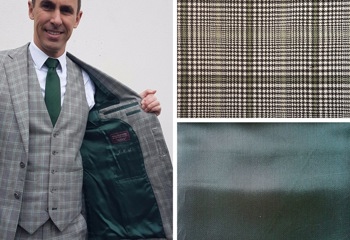 11 October 2021
The lining of the suit is often overlooked but, at King & Allen, this is often one of the most fun moments for our customers. 'The lining choice is a chance for you to show some flair,' says Jake Allen, 'even if your suit is quite plain, the lining can really liven it up and show off your individuality.' We've outlined some cloth and lining pairings below, to give you some inspiration for your next suit!
Style Tips & Advice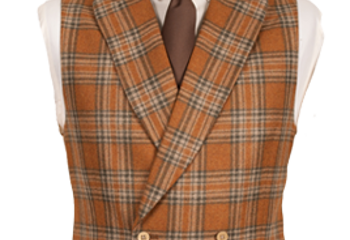 11 October 2021
Now the seasons have turned and autumn is in full swing, it's time to delve a little deeper into the upcoming trends of the next few months. Our linens and cottons are safely packed away and it's now the perfect opportunity to look at what additions we can add to the wardrobe to get us through the cold winter months.
Style Tips & Advice
11 October 2021
When Daniel Craig stepped out for the premiere of 'No Time to Die,' wearing a pink, double-breasted, velvet tuxedo jacket, it caused a sartorial moment that we haven't seen for some time. At King & Allen, we have been fans of the pink suit for a number of years, so we were over the moon to see James Bond himself embracing this vibrant and multi-faceted colour. Read on to see how you can incorporate more pink into your suit wardrobe and how to get the Daniel Craig look...
Style Tips & Advice
Weddings