Why should you invest in 2nd trousers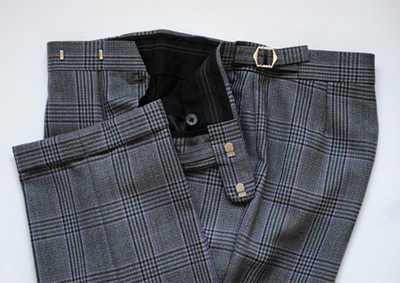 Before we start this list, it's important to bear in mind that a well-kept jacket can last a lifetime. For trousers this is much more of a challenge. There are three reasons why it's highly recommended that you invest in a second pair of trousers for your suit:
1. Wear and tear. The natural toing and froing of the male thigh does no favours for the wear and tear of your trousers. The constant abrasion will eventually cause the fabric to lose its lustre, and eventually a shine will appear, or even a hole, and the suit is ruined. Invest in two pairs of trousers and rotate them and your suit will last twice as long.
2. Hygiene. We all know that we should dry clean our suits as seldom as possible. A good way of achieving this is to air them as long as possible between wears. Having two pairs of trousers will ensure that one pair can be aired whilst the other is worn.
3. Variation. Ordering a second pair of trousers offers the possibility of a pair with a slimmer/wider leg, belt hoops as opposed to side adjusters, pleats as opposed to flat fronted etc. These subtle variations can alter the look and feel of a suit – to great effect.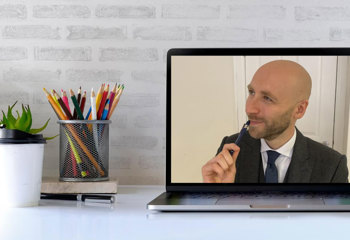 20 July 2020
In the past few months, in light of the Coronavirus pandemic, there has been a dramatic shift in the world of work. A lot of businesses have chosen to keep their staff working from home and, with Zoom and other platforms reporting a massive uptake in daily users, video conferencing apps have come into their own...
Style Tips & Advice
Business Style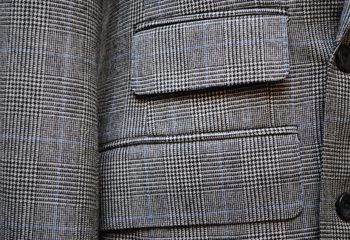 17 July 2020
Small. Utilitarian. Inconspicuous. The pocket doesn't exactly engender a lot of attention from designers, stylists and the fashion world as a whole. And yet, the history of the pocket goes back thousands of years...
Style History
16 July 2020
At King & Allen, we are big fans of mixing and matching our suits. So imagine our joy and delight when we discovered the Italian art of 'Spezzato.'
Style Tips & Advice