Why should you invest in 2nd trousers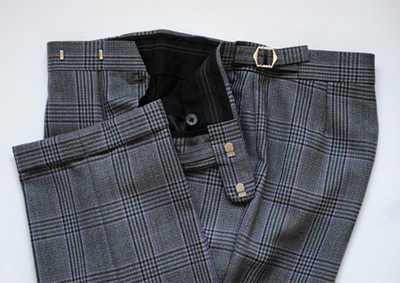 Before we start this list, it's important to bear in mind that a well-kept jacket can last a lifetime. For trousers this is much more of a challenge. There are three reasons why it's highly recommended that you invest in a second pair of trousers for your suit:
1. Wear and tear. The natural toing and froing of the male thigh does no favours for the wear and tear of your trousers. The constant abrasion will eventually cause the fabric to lose its lustre, and eventually a shine will appear, or even a hole, and the suit is ruined. Invest in two pairs of trousers and rotate them and your suit will last twice as long.
2. Hygiene. We all know that we should dry clean our suits as seldom as possible. A good way of achieving this is to air them as long as possible between wears. Having two pairs of trousers will ensure that one pair can be aired whilst the other is worn.
3. Variation. Ordering a second pair of trousers offers the possibility of a pair with a slimmer/wider leg, belt hoops as opposed to side adjusters, pleats as opposed to flat fronted etc. These subtle variations can alter the look and feel of a suit – to great effect.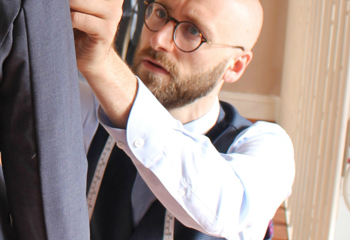 29 May 2019
There's no such thing as a traditional wedding anymore. For most of us, the days when the bride's parents were expected to foot the entire bill – meaning the bride and her mother planned the whole affair – are long gone.
Style Tips & Advice
Weddings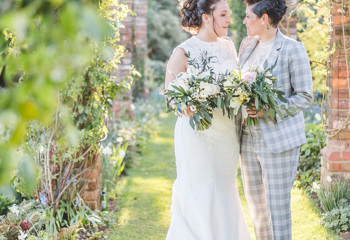 28 May 2019
Back in April, we invited King & Allen customers to enter our annual Photo Competition. Entrants posted a photo of themselves on social media, wearing a King & Allen suit, using the hashtag #shootthesuit and tagging us.
King & Allen News