Why should you invest in 2nd trousers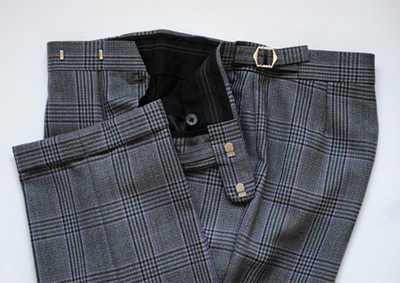 Before we start this list, it's important to bear in mind that a well-kept jacket can last a lifetime. For trousers this is much more of a challenge. There are three reasons why it's highly recommended that you invest in a second pair of trousers for your suit:
1. Wear and tear. The natural toing and froing of the male thigh does no favours for the wear and tear of your trousers. The constant abrasion will eventually cause the fabric to lose its lustre, and eventually a shine will appear, or even a hole, and the suit is ruined. Invest in two pairs of trousers and rotate them and your suit will last twice as long.
2. Hygiene. We all know that we should dry clean our suits as seldom as possible. A good way of achieving this is to air them as long as possible between wears. Having two pairs of trousers will ensure that one pair can be aired whilst the other is worn.
3. Variation. Ordering a second pair of trousers offers the possibility of a pair with a slimmer/wider leg, belt hoops as opposed to side adjusters, pleats as opposed to flat fronted etc. These subtle variations can alter the look and feel of a suit – to great effect.
16 January 2020
What's not to love about a wedding in the country? It's quintessentially British (think Four Weddings) and it's the perfect way to embrace the great outdoors in a relaxed environment. No wonder so many of us are opting to tie the knot in a rural setting.
Style Tips & Advice
Weddings
Country Style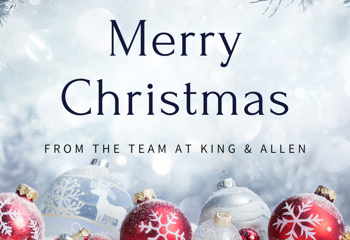 28 November 2019
To get you in the festive mood, we asked our four King & Allen consultants to tell us about their 2019 festive outfit (hint: they all involve a suit) and share their style tips for the perfect party mood...
Style Tips & Advice
King & Allen News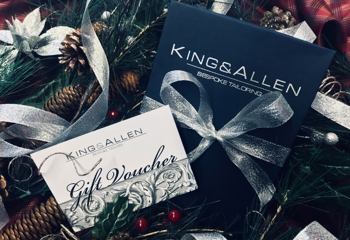 25 November 2019
It's been dubbed the Blue Planet effect - spurred on by Swedish teenage environmental activist Greta Thunberg and the rise of Extinction Rebellion. We are, of course, talking about growing consumer concern about issues such as single-use plastic and climate change...
Style Tips & Advice
Accessories
King & Allen News