Icon of the Month – Tom Hardy
As the star of Mad Max: Fury Road , Tom Hardy is Hollywood's man of the moment. What makes him so beguiling as an actor is his volatility, and if the rumours are true his wild man persona on film is merely an extension of his real world self. But in a movie world brimming with polite, charming English actors, it's this sense of danger that surrounds him that sets him apart.
His style is a complement to his image – at times larger than life, at times dark and brooding – but always overtly masculine. Whilst he has been spotted in bold 3 piece country checks, his typical suit choices are dark, well-tailored and understated. As Donatella Versace once said of him: "He wears suits in a way that makes you want to see what's underneath, which is how tailoring should be, right?"
Feeling inspired? If you would like to find out more about our bespoke tie service then do not hesitate to get in touch.
Call 0800 0274430 or contact us here for more information about King & Allen. We have fitting locations in London:Liverpool St, Wilmslow and Surbiton. We also take consultations on Savile Row, by appointment only,
21 September 2020
The navy blue suit is an absolute must in anyone's wardrobe. Versatile, flattering and classically stylish, we are absolute devotees of this most iconic and fundamental of suits.
Style Tips & Advice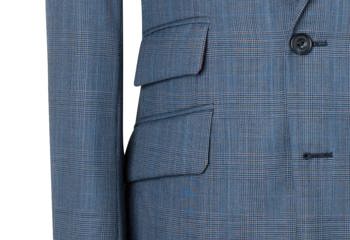 21 September 2020
The check suit is as varied and as unique as the people wearing it. At King & Allen, we are strong proponents of a beautifully-made check suit and, have found, in the last few years there has been a definite resurgence in the popularity of these garments.
Style Tips & Advice
Style History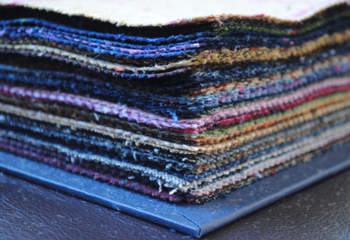 25 August 2020
Every Autumn we start thinking about our options for winter outerwear. Will it be a classic, three-button overcoat in camel? A tweed sports jacket? A double-breasted pea coat? With this in mind, King & Allen have decided to run a promotion with our cloth merchants, bringing a fantastic offer to our clients.
Style Tips & Advice
King & Allen News