Icon of the Month – Tom Hardy
As the star of Mad Max: Fury Road , Tom Hardy is Hollywood's man of the moment. What makes him so beguiling as an actor is his volatility, and if the rumours are true his wild man persona on film is merely an extension of his real world self. But in a movie world brimming with polite, charming English actors, it's this sense of danger that surrounds him that sets him apart.
His style is a complement to his image – at times larger than life, at times dark and brooding – but always overtly masculine. Whilst he has been spotted in bold 3 piece country checks, his typical suit choices are dark, well-tailored and understated. As Donatella Versace once said of him: "He wears suits in a way that makes you want to see what's underneath, which is how tailoring should be, right?"
Feeling inspired? If you would like to find out more about our bespoke tie service then do not hesitate to get in touch.
Call 0800 0274430 or contact us here for more information about King & Allen. We have fitting locations in London:Liverpool St, Wilmslow and Surbiton. We also take consultations on Savile Row, by appointment only,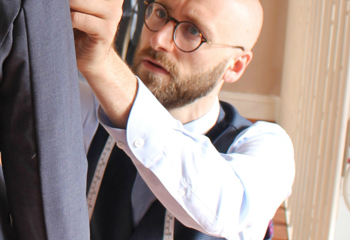 29 May 2019
There's no such thing as a traditional wedding anymore. For most of us, the days when the bride's parents were expected to foot the entire bill – meaning the bride and her mother planned the whole affair – are long gone.
Style Tips & Advice
Weddings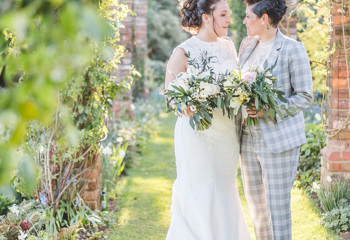 28 May 2019
Back in April, we invited King & Allen customers to enter our annual Photo Competition. Entrants posted a photo of themselves on social media, wearing a King & Allen suit, using the hashtag #shootthesuit and tagging us.
King & Allen News