Icon of the Month – Roger Federer
Roger Federer played in his 10th Wimbledon final on Sunday – more than any player (he won 7 of them) – so it seems highly appropriate that he should be King & Allen's Icon Of the Month for July 2015…
As well as one of the world's most successful living sportsmen (earning more from endorsements than anyone else – $58m), Federer is a passionate suit wearer and style icon.
Stylistically, he's a man of contrast: he owns a large collection of bespoke suits – most of which are dark, simple and relatively understated. Yet he is equally known for his more bold sartorial statements: monogrammed jackets, cream suits and the addition of gold to his Wimbledon whites.
Below are some of our favourite Roger Federer style moments:
Feeling inspired? For more advice, or to have something made to your size and requirements please get in touch.
Call 0800 0274430 or contact us here for more information about King & Allen. We have fitting locations in London: Liverpool St, Wilmslow and Surbiton. We also take consultations on Savile Row, by appointment only.
16 January 2020
What's not to love about a wedding in the country? It's quintessentially British (think Four Weddings) and it's the perfect way to embrace the great outdoors in a relaxed environment. No wonder so many of us are opting to tie the knot in a rural setting.
Style Tips & Advice
Weddings
Country Style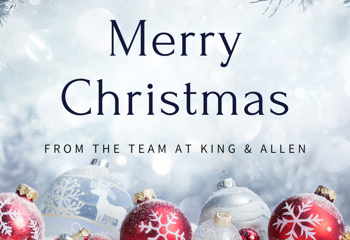 28 November 2019
To get you in the festive mood, we asked our four King & Allen consultants to tell us about their 2019 festive outfit (hint: they all involve a suit) and share their style tips for the perfect party mood...
Style Tips & Advice
King & Allen News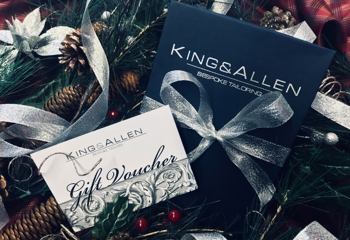 25 November 2019
It's been dubbed the Blue Planet effect - spurred on by Swedish teenage environmental activist Greta Thunberg and the rise of Extinction Rebellion. We are, of course, talking about growing consumer concern about issues such as single-use plastic and climate change...
Style Tips & Advice
Accessories
King & Allen News