Icon of the Month: George 'Beau' Brummel, 1778-1840
Beau Brummel's infamy has very little to do with clothes. His story is of a young man born into a middle class family who was able to elevate his social status to become one of the most powerful men in England – purely off the back of his charm, his talent, his wit and, for want of a better word, his cool. Contrary to our modern interpretation of the word 'Dandy' (gaudy, effeminate, outrageous), the man born George Brummel was certainly far closer to Clooney than Culture Club…
He was born in 1778, at a time when only the aristocracy could afford fashionable clothing. Although his father was fairly well off, his grandfather was a poor shopkeeper, who subsidised his income by subletting rooms to passing aristocrats. Young George was captivated by the way the gentleman guests behaved, and dressed, and his path was set.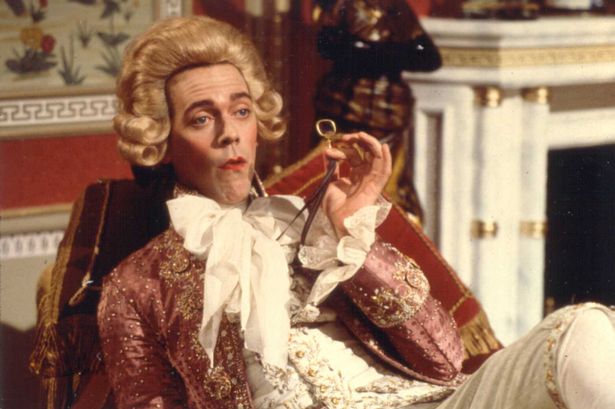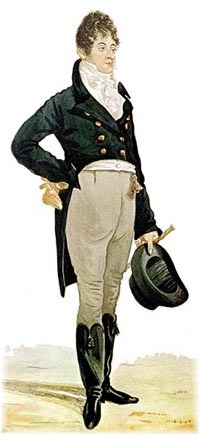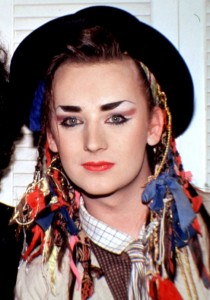 Amongst the frills and foppishness of early 19th century aristocracy, his style was, contrary to modern opinion, relatively subdued. The secret to his sartorial success was not the brash colours and lavish cloths of the court, but his attention to detail. His clothes were simple, elegant and understated.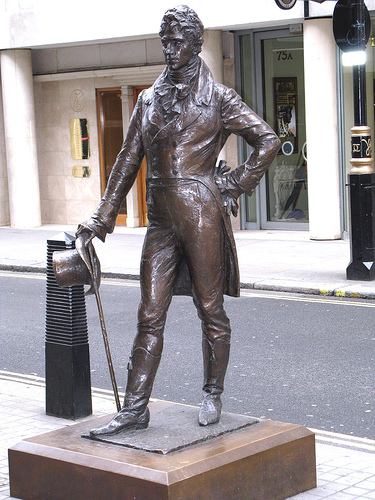 That is not to say he scrimped on his spending. When asked about his annual wardrobe bill, he famously quipped "Why, with tolerable economy, I think it might be done with £800" (over £100,000 in today's money). Unfortunately for Brummel, affordable tailoring didn't exist at the time, and his excessive spending eventually lead to debt, bankruptcy and flight to France – where he died in a mental institution.
The moral to this story? While it's possible to dress well and influence the world, it's important to buy from a tailor who offers value for money as well as style and quality. Otherwise your excessive spending may lead to destitution, insanity and (worst of all) exile to France!
26 September 2019
An increasing number of companies are adopting a less formal office dress code these days, with fewer businesses expecting their male employees to show up in a suit and tie. Instead, the new watchword is 'smart-casual'. But where does that leave the suit lover?
Style Tips & Advice
Business Style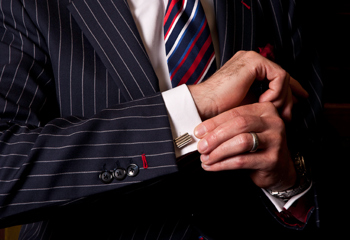 12 September 2019
The term 'pinstripe' refers to the very thin, parallel lines that run through a cloth, contrasting with the main colour. Taken at face value, it would seem to be a fairly bland description of a simple fabric pattern. But the history of the pinstripe suit is anything from bland and, indeed, the suit itself has a host of connotations attached to it.
Style Tips & Advice
Style History
27 August 2019
The new Peaky Blinders series is back with a bang and we're not just talking about the storylines. As ever, Tommy and his crew look as sharp as the razor blades the real-life Peaky Blinder gang were rumoured to stitch into the peak of their flat caps.
Style Tips & Advice
Celebrity Style
Style History