Icon of the Month – Brad Pitt
This month sees the release of By the Sea, the first film Brad Pitt and Angelina Jolie have starred in together since they met on the set of Mr & Mrs Smith – 10 years ago. Reactions to the film have swayed from one pole to the other, but what is in no doubt is that in the last 10 years the pair have transcended from attractive movie stars to cultural icons. From his cameo in True Romance, through the Oceans trilogy and up to and including Fury, Pitt has maintained a flawless image – the human personification of 'effortlessly cool'. This persona is very much reflected in his suit wearing: he'll wear a three piece with no tie, or a pocket square with no tie or even wear his tie loosened. It's a marrying of a relaxed attitude and an attention to detail that works well for him, but could work equally well for the King & Allen customer. Ideal situations would be a smart but informal event, such as an evening wedding, a theatre trip or a date.
Feeling inspired? If you've seen something you like and you'd like it made for you please do not hesitate to get in touch.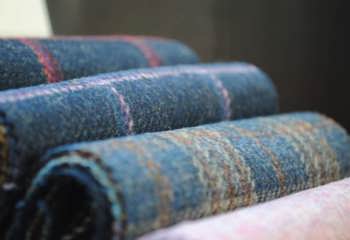 09 March 2020
As you may know, King & Allen have a great relationship with our favourite cloth merchant, Holland & Sherry. They are the world-renowned supplier of some of the finest, most luxurious cloths available. And this Spring, you could benefit from our Spring Cloth Offer, which we are running in conjunction with Holland & Sherry.
Style Tips & Advice
King & Allen News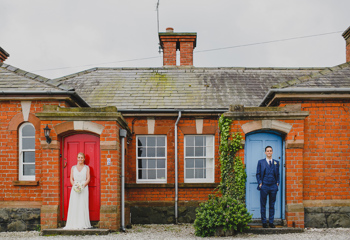 06 March 2020
We've picked out a wedding for each season, with top tips on what to wear on the big day, along with a little something to give your celebrations that extra edge.
Style Tips & Advice
Weddings
Country Style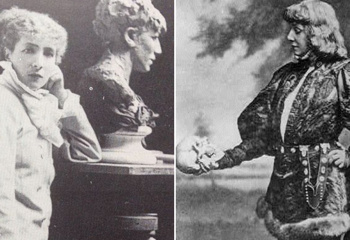 05 March 2020
The women's suit has a long and storied history that is innovative, exciting and, at times, turbulent. When we think of the "power suit" we often think of it as being a modern invention, sported by caricatures like Gordon Gecko. But we believe that the power suit, itself a bold proclamation of strength at the intersection of fashion and politics, has a longer history when it comes to the story of women's suiting. So here are some of our standout moments in the history of the woman's power suit.
Style Tips & Advice
Celebrity Style
Style History