Icon of the Month – Brad Pitt
This month sees the release of By the Sea, the first film Brad Pitt and Angelina Jolie have starred in together since they met on the set of Mr & Mrs Smith – 10 years ago. Reactions to the film have swayed from one pole to the other, but what is in no doubt is that in the last 10 years the pair have transcended from attractive movie stars to cultural icons. From his cameo in True Romance, through the Oceans trilogy and up to and including Fury, Pitt has maintained a flawless image – the human personification of 'effortlessly cool'. This persona is very much reflected in his suit wearing: he'll wear a three piece with no tie, or a pocket square with no tie or even wear his tie loosened. It's a marrying of a relaxed attitude and an attention to detail that works well for him, but could work equally well for the King & Allen customer. Ideal situations would be a smart but informal event, such as an evening wedding, a theatre trip or a date.
Feeling inspired? If you've seen something you like and you'd like it made for you please do not hesitate to get in touch.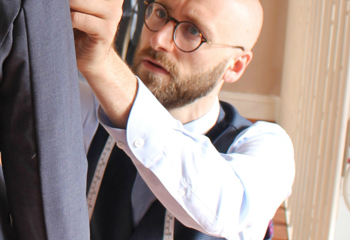 29 May 2019
There's no such thing as a traditional wedding anymore. For most of us, the days when the bride's parents were expected to foot the entire bill – meaning the bride and her mother planned the whole affair – are long gone.
Style Tips & Advice
Weddings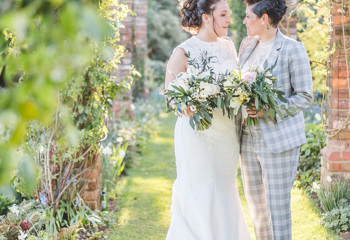 28 May 2019
Back in April, we invited King & Allen customers to enter our annual Photo Competition. Entrants posted a photo of themselves on social media, wearing a King & Allen suit, using the hashtag #shootthesuit and tagging us.
King & Allen News