3 Peas in a Pod
With everything else about them under such close scrutiny over the last few weeks, it seems appropriate to take a look at the 'style' of the three opponents as well. In an election which was heavily criticised for its middle-of-the-road policies and lack of hard-line opinion, one could easily argue that the sartorial decisions of Cameron, Clegg and Miliband were a visible analogy. In short, all three leaders wore exactly the same suits: 2 buttons, 8cm notch lapels, slanted pockets, double vents and regular cut trousers – all in the same shade of blue: a light navy which is then darkened by television. The suit is then paired with a plain white shirt (regular collar) and a plain coloured, un-patterned tie.
Whilst we cannot overly criticise the choice of suit – a two button navy is our recommended wardrobe staple, it is the fact that none of the leaders have made any effort to be an individual that we find so depressing.
We also take issue with where they choose to shop. Clegg buys his suits off the peg from a designer – so spends a lot of money for a suit which for the same money could have been bespoke. Cameron's suits usually fit him well, but then he does a pay a lot of money for them on Savile Row. Miliband, who at 5'9 is the shortest of the three, often falls victim to the off-the-peg 'jacket too long, sleeves too long, trousers too long' catastrophe. He did once buy a suit from Spencer Hart on Savile Row, but they went into liquidation in the same week he first wore it. Which is a little awkward.
16 January 2020
What's not to love about a wedding in the country? It's quintessentially British (think Four Weddings) and it's the perfect way to embrace the great outdoors in a relaxed environment. No wonder so many of us are opting to tie the knot in a rural setting.
Style Tips & Advice
Weddings
Country Style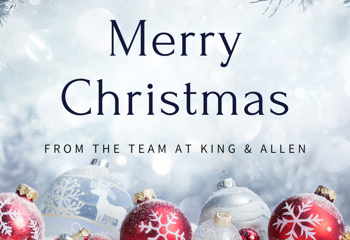 28 November 2019
To get you in the festive mood, we asked our four King & Allen consultants to tell us about their 2019 festive outfit (hint: they all involve a suit) and share their style tips for the perfect party mood...
Style Tips & Advice
King & Allen News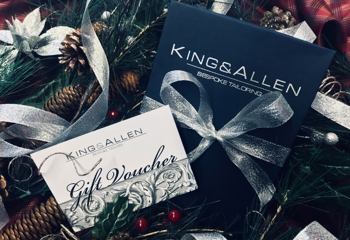 25 November 2019
It's been dubbed the Blue Planet effect - spurred on by Swedish teenage environmental activist Greta Thunberg and the rise of Extinction Rebellion. We are, of course, talking about growing consumer concern about issues such as single-use plastic and climate change...
Style Tips & Advice
Accessories
King & Allen News