3 Peas in a Pod
With everything else about them under such close scrutiny over the last few weeks, it seems appropriate to take a look at the 'style' of the three opponents as well. In an election which was heavily criticised for its middle-of-the-road policies and lack of hard-line opinion, one could easily argue that the sartorial decisions of Cameron, Clegg and Miliband were a visible analogy. In short, all three leaders wore exactly the same suits: 2 buttons, 8cm notch lapels, slanted pockets, double vents and regular cut trousers – all in the same shade of blue: a light navy which is then darkened by television. The suit is then paired with a plain white shirt (regular collar) and a plain coloured, un-patterned tie.
Whilst we cannot overly criticise the choice of suit – a two button navy is our recommended wardrobe staple, it is the fact that none of the leaders have made any effort to be an individual that we find so depressing.
We also take issue with where they choose to shop. Clegg buys his suits off the peg from a designer – so spends a lot of money for a suit which for the same money could have been bespoke. Cameron's suits usually fit him well, but then he does a pay a lot of money for them on Savile Row. Miliband, who at 5'9 is the shortest of the three, often falls victim to the off-the-peg 'jacket too long, sleeves too long, trousers too long' catastrophe. He did once buy a suit from Spencer Hart on Savile Row, but they went into liquidation in the same week he first wore it. Which is a little awkward.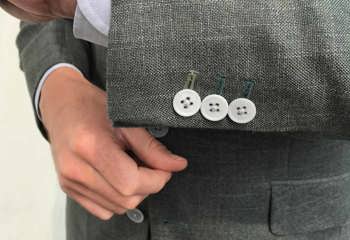 07 November 2019
November is World Vegan Month, when vegans around the world celebrate their lifestyle choice and champion others to do the same. And it seems more and more of us are making the switch. In 2018, there were 3.5 million registered vegans in the UK, up from around 540,00 in 2016, according to a study by The Vegan Society, which just happens to be celebrating its 75th birthday in 2019.
Style Tips & Advice
Celebrity Style
28 October 2019
When it comes to style superstars, there is none more seminal, more chameleon-like and more innovative than David Bowie. As you may remember, we included the iconic star's ever-evolving look in our recent blog post on the suits that rocked. That's why we were over the moon when Professor of Film and Cultural Studies, Dr Will Brooker, approached us to make a copy of Bowie's legendary mustard-yellow suit.
Celebrity Style
King & Allen News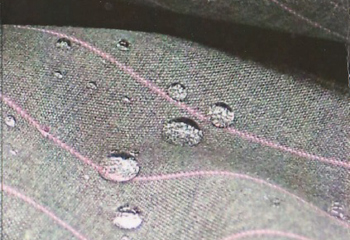 27 October 2019
Creating the perfect suit starts with a high-quality fabric. That's why we work closely with renowned  luxury cloth merchant, Holland & Sherry, to make sure we have the world's best possible cloths available for our clients. While we place great value on traditional methods – for example some of Holland & Sherry's pattern weaving hasn't changed in 200 years – we also believe in keeping one eye firmly on the very latest bespoke tailoring technologies.
Style History
King & Allen News